News
Tributes pour after Wigan headteacher, musician and former Olympian, Helen Smart, suddenly dies
A woman who lived many lives, had many talents and clearly a very big heart too.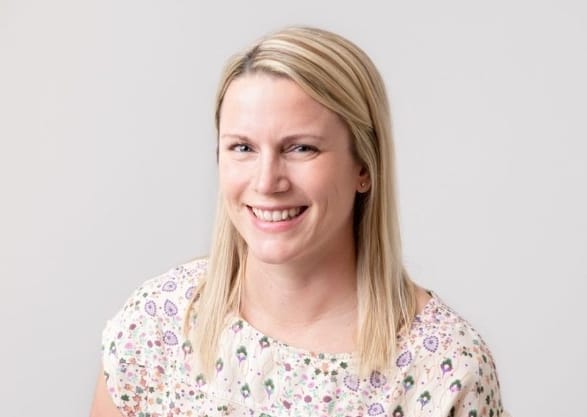 Tributes are pouring in across social media after a beloved Wigan headteacher, talented musician and former Olympic athlete, Helen Smart, passed away suddenly last week.
Smart served as headteacher at Worsley Mesnes Community Primary School in Wigan and was a former Olympic swimmer under her maiden name Don-Duncan, as well as an "inspirational" and "integral" part of her local community music outfit, the Pemberton Old Wigan DW Band.
The 43-year-old's death was announced on Sunday, 13 August, by the likes of her school, the band's official page, local water sports clubs, family members and countless others whose lives she touched.
The cause of her sudden death is yet to be announced but the outpouring of shock and heartfelt condolences online has been huge, with so many commenters labelling her "the loveliest lady".
Writing in the Facebook post, her school wrote: "It is with great sadness and regret that I have to announce the sudden death of our beloved Headteacher, Mrs Helen Smart. Our heartfelt condolences are sent to Helen's family at this very difficult time.
"I know this news will be a shock and cause great sadness to our community. I want to reassure you that the Governors of Worsley Mesnes School are working with the local authority and school to ensure that our children, staff and parents will receive the necessary support in the coming weeks."
Those who knew her from her days as a top athlete in her younger days, Tyldesley Swimming and Water Polo Club said, "Helen was an inspiration to so many in the swimming world."
As for her bandmates, which included her father and brother for over 30 years, only had similar glowing words about the "phenomenal woman" who "made an impact on so many people" and whose death has left them heartbroken.
Read more:
As an Olympic swimmer, she represented England and won a bronze medal in the 200-metre backstroke event at the 1998 Commonwealth Games in Kuala Lumpur, as well as four consecutive titles in the same event at the ASA National British Championships from 1997 to 2000.
As you can see, the much-admired teacher and mum of two was held in high regard by everyone who knew her, with her husband urging people to honour her spirit: "Keep learning like champions. Please learn from this and live your best life, no regrets, take lots of photos, make memories and keep smiling just like Helen always did!"
Our thoughts go out to her family, friends, colleagues and pupils at this difficult time.
In case you wanted a better idea of the kind of teacher Helen Smart was, this should tell you all you need to know. Rest in peace.
For all the latest news, events and goings on in Greater Manchester, subscribe to The Manc newsletter HERE.
Featured Image — Worsley Mesnes Primary School (via Facebook)/Helen Smart (via Twitter)