News
Tommy Dolan, the man behind the legendary Tommy's House of Fires, has died aged 72
He passed away peacefully in his sleep.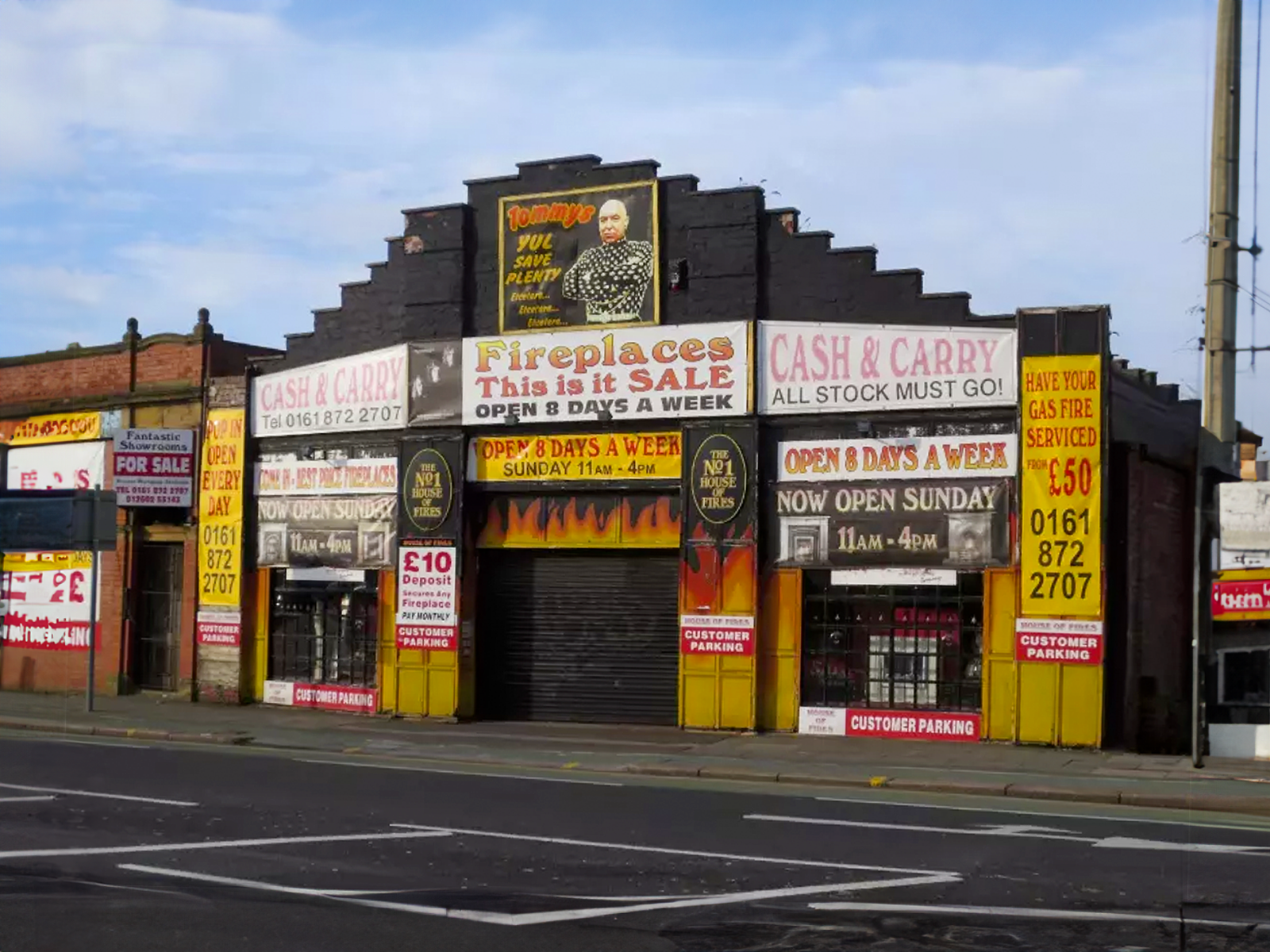 Tommy Dolan, the man behind the legendary Tommy's House of Fires in Old Trafford, has died aged 72.
His iconic storefront has been a fixture in the town for years – and any self-respecting South Mancunian will be more than familiar with its busy, if dilapidated, frontage.
Owned for decades by the Eccles-born businessman, who identified as a Hulme lad through and through and ran a series of successful chippies before venturing into the world of marble fireplaces, there's nowhere else quite like it.
For years, Tommy's House of Fires was a go-to spot, not just for Old Trafford locals but also for rich and famous footballers thanks, in part, to its close proximity to the Manchester United grounds.
Counted amongst Tommy's most famous customers was The Prodigy Firestarter the late Keith Flint, who notoriously then went on a three-day bender with Tommy that, allegedly, saw the businessman spiked with LSD.
The 72-year-old also saw a fair bit of national fame in his time, thanks to a series of weird and wonderful advertising campaigns he ran in the 90s.
Most famous, of course, was the 'FREE SEX (with every 100 fires sold)' advert, swiftly followed by 'TOMMY'S GETTING A DIVORCE – (come get it before she gets half)'.
Tommy may not have been actually getting a divorce, but that didn't matter – it landed him in all the national newspapers, and that more than did the job of promoting his business.
Read more:
Tommy passed away peacefully in his sleep unexpectedly last month, leaving behind his wife Judy of over 50 years Judy, and his four children TJ, Emma, Anna and Danny.
An iconic South Manchester character, he will be greatly missed by all who knew him and those in the local community who grew to know his shop over the years.
His funeral will be held on Tuesday 22 August at St John's in Chorlton at 12pm, followed by a wake at The Woodstock in Didsbury at 2pm.
For all the latest news, events and goings on in Greater Manchester, subscribe to The Manc newsletter HERE.
Featured Image – Yell