News
Here's Why The United Kingdom Is The World's Most Important Country For Currency Brokers
There are several reasons why London and the United Kingdom dominate the global money transfer industry.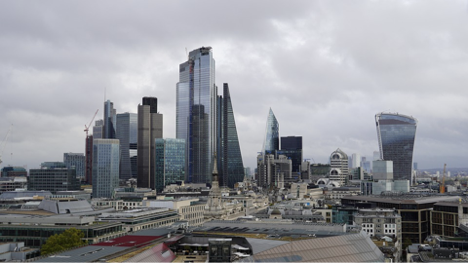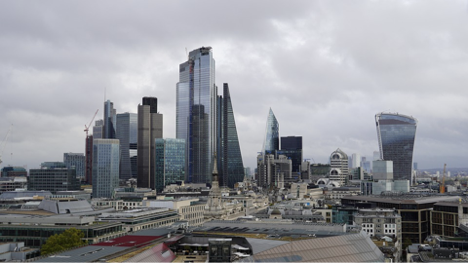 New York City is considered the global financial hub as it is home to the world's two most valuable stock exchanges and the most elite investment banking firms. But when it comes to currency trading and exchanging, New York City and the United States rank far behind London and the United Kingdom.
The daily value of all foreign currencies that exchange hands on a daily basis is approximately £4.73 trillion. Among that figure, UK's excellent brokerages facilitate around £1.72 trillion worth of transactions.
The United Kingdom's Dominance
There are several reasons why London and the United Kingdom dominate the global money transfer industry. The first has to do with the geographic proximity to the rest of the world. While traders and currency broker experts in New York City are asleep, professionals in London and across Asia are busy transacting with each other.
And when American traders and business people wake up and start the day, workers across the United Kingdom are still at their offices.
This alone isn't reason enough to crown the UK as the leader of forex trading. The UK government is among the most stable in the world with a rich history of democracy, freedom, rule of law, and perhaps more importantly, a dedication towards economic development.
Equally important, the country's official language of English — the global language of choice for commerce.
The 2016 Brexit election did little to impact the country's finance industry. Quite the opposite holds true as some of the largest banks reiterated London as part of their long-term plans to address the global market.
Goldman Sachs, as an example, invested £1 billion for its London-based European HQ in the Square Mile region in 2019.
Société Générale announced in 2014 it will consolidate its London workers into one location and many expected the Brexit vote to prompt the French bank to look elsewhere. But in 2019, the company finalized its move into a new state-of-the-art building in Canary Wharf.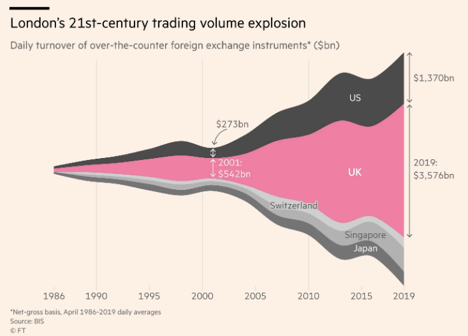 Currency Brokerage Facts And Figures
Perhaps one fact that best highlights the UK's dominance in foreign exchange transactions has to do with the US dollar. According to data from 2018, nearly twice as many US dollars are traded in the UK as in the US.
The following year, forex trading activity stemming from London hit a record high. The Bank of England said in its semi-annual report forex trading in London was up 7% from the prior period a year ago to around £2 trillion.
The most recent report dated Jan. 26, 2021, notes the following facts and figures:
The average daily UK foreign exchange turnover was £1.46 trillion in October.
The USD/EUR currency exchange pair was the most commonly traded with an average daily turnover of £558 billion.
Trading activity in the EUR/GBP reached a historical all-time high.
The USD/CNY currency exchange pair also reached a record high.
Currency Brokerages For Regular People
The dominance of UK currency brokers extends beyond corporate clients transacting tens of millions of pounds at a time. In fact, the explosion of UK-based financial technology (fintech) companies over the years dominate the global competition.
TransferWise is among one of the most closely followed currency exchange companies. The London-based money transfer company boasts millions of users and was valued at around £4 billion.
The UK currency broker was born after two native Estonians met at a party in England. The two quickly realized they share an identical problem when it comes to exchanging money. By transacting with each other and ignoring a bank as a middleman, the two saved a lot of money. The two quickly realized their idea is a viable solution that can be scaled to become a global business.
TransferWise is one of many new unicorn companies — that is startups valued at $1 billion US or more. In fact, the UK is home to 45 unicorns, 18 of which are fintech companies.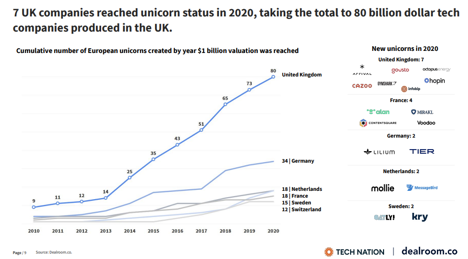 Money Transfer Options Are Popular In Europe
Money transfer companies are a lot more popular in Europe than they are in America. There are a few reasons why this is the case.
The first has to do with the close proximity of countries to each other. Within a five-hour span, someone in the UK can travel to multiple European countries so there is an immediate need to exchange currencies. By contrast, a five-hour road trip in America means a family may not even leave their home state.
Europeans are much more open to travel than Americans so by default demand to exchange currencies is greater. In fact, US citizens ranked 60th out of more than 100 countries in their openness to travel the world. This isn't an insult or jab at Americans, rather it is just one of the many cultural differences as Americans much prefer exploring their own country.
Americans that do travel abroad tend to avoid online money exchange. Surprisingly to many, one study shows that trust in banks surged during the COVID-19 pandemic.
The pandemic reinforced an already strong sense of loyalty a customer felt with their bank. It makes sense they would choose convenience and trust over saving money through cheaper money exchange options they aren't familiar with.
Conclusion: Brexit Won't Slow UK Money Transfer Industry
For years, many experts predicted that London and the UK would see their status as an economic powerhouse and a hub for currency exchanges tumble. But heading into the post-COVID recovery era, the UK's advanced lead in administering vaccines gives it a massive advantage over its European peers that can't go overlooked.
Regardless, the country's tremendous advantage over the US in terms of money exchanges might be a gap that is too wide for anyone to catch up to. The dominance of UK currency brokers coupled with one of the world's most advanced unicorn incubators may have secured UK's financial importance for decades to come.