News
Historic Salford boozer celebrates a year back in the city with £1 pints and fizz
Plus plates for the menu including truffle fries, heritage tomato salad and miso and sesame courgettes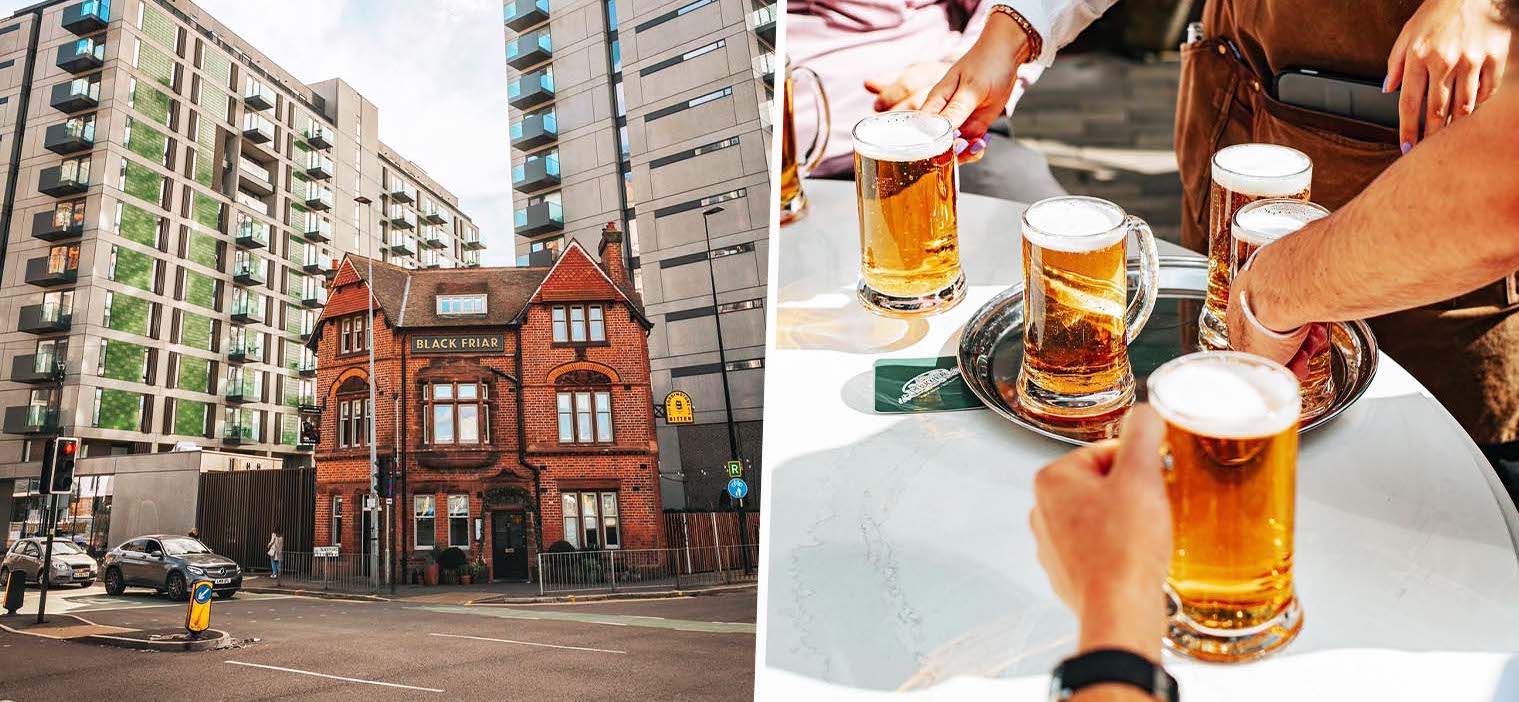 Grade II-listed boozer the Black Friar spent nearly two decades as a burnt-out, blank-eyed shell before finally making its comeback last summer.
A fixture since 1886, the pub's long history of serving its local community was cut short in 2006 after a fire ravaged its interiors and left it thoroughly blackened, inside and out.
After nearly two decades spent sitting empty, last year, after a significant £1.5 million restoration by developers Salboy, the original red brick and red sandstone was finally given a new lease of life as it reopened its doors and welcomed chef Ben Chaplin (formerly of 20 Stories) to the helm.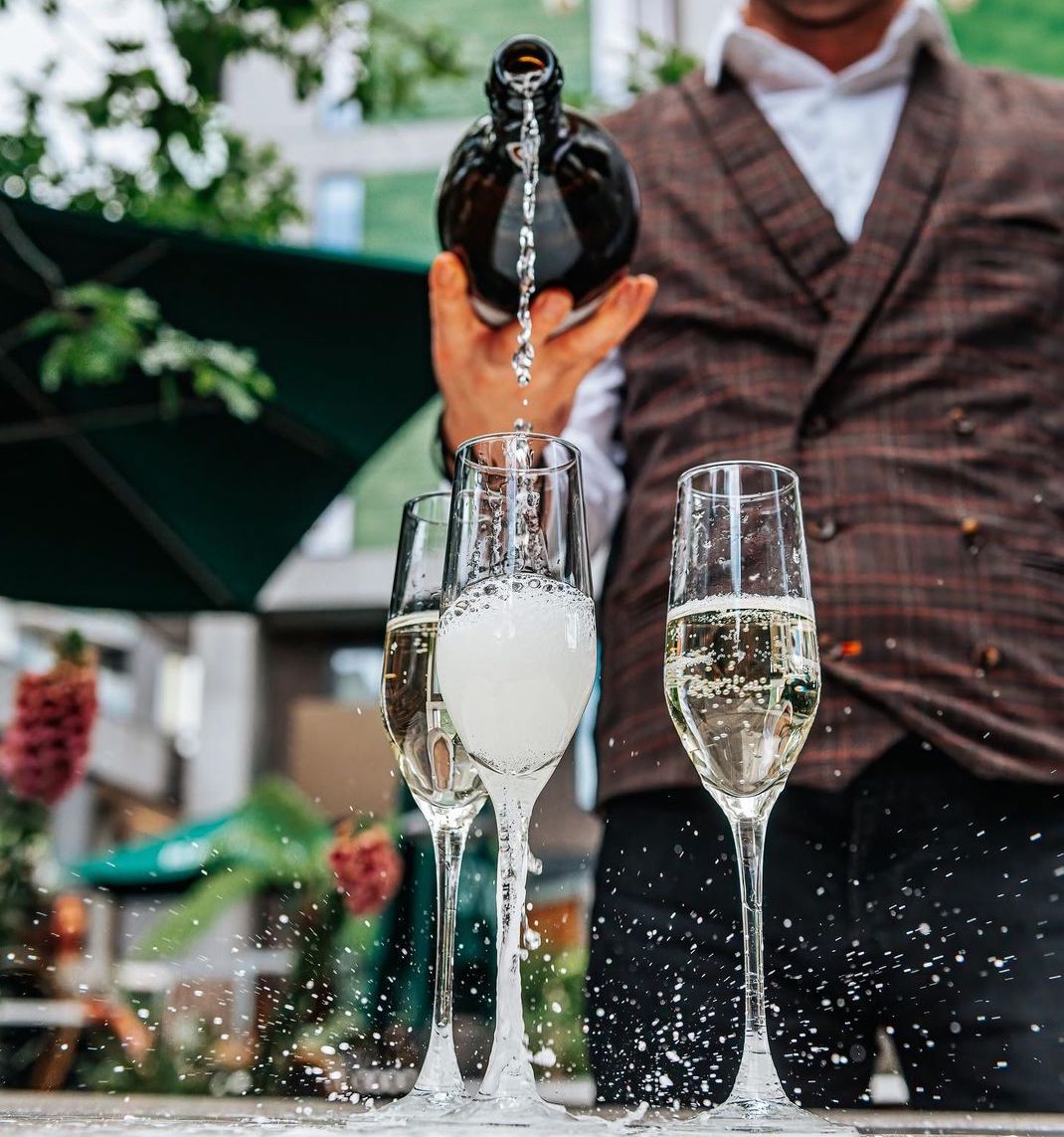 Now, one year on, the team behind its resurrection is celebrating a year back in business by offering guests a selection of drinks and dishes for £1 throughout August.
From glasses of prosecco and pints of lager and cider to side dishes and bar snacks, there will be a host of opportunities to grab a bargain at the pub this month.
From 2 to 5 August it will kick the celebrations off with £1 glasses of prosecco, followed by £1 bread and olives from 9 to 12 August.
From 16 to 19 August, drinks can enjoy £1 pints of Black Friar lager and Orchard Pig cider, then from 23 to 26 August, all A La Carte side dishes – including truffle fries, miso and sesame courgettes and a heritage tomato salad – for £1.*
Neil Burke, managing director of the historic venue said: "We're so excited to be celebrating our first birthday and want all of our friends, neighbours and loyal guests to come and celebrate with us.
"At the Black Friar, our main focus (other than top quality drinks and grub) is to give back to our local community. We hope that by offering some of our most popular menu items for just £1 that our guests will feel the love."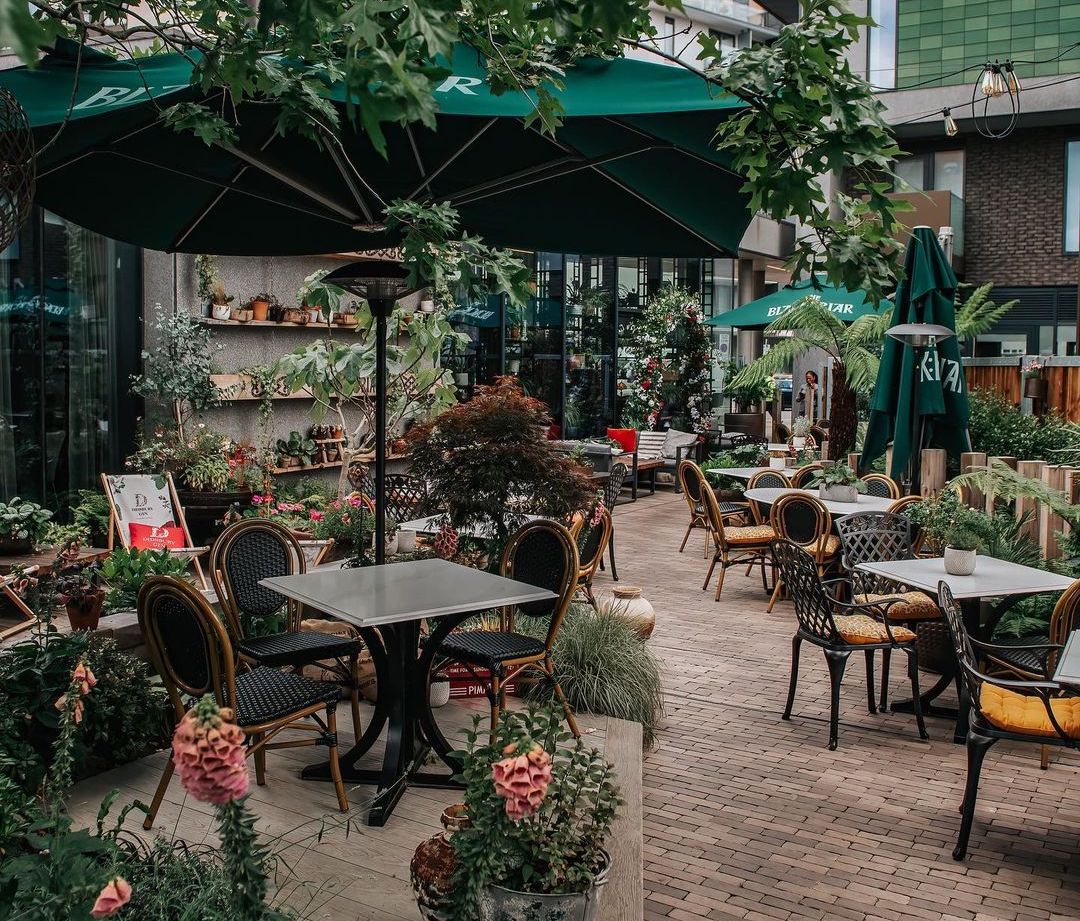 The pub has a fascinating history and is said to have once been a favourite haunt of the notorious Kray twins, who reportedly used to hold meetings in its bar.
For over 100 years it was a well-known watering hole and, as you'd expect, there are plenty of stories of fights and scandals unfolding within its wallls.
Prior to that, it had originally been called the School Inn but, after that burnt to the ground, it was renamed as the Blackfriar in 1886 and traded as a pub until 2001 when it was sadly gutted by another blaze.
Read more: "Obviously sipping gravy should be a thing" – Guardian food critic Jay Rayner reviews the Black Friar pub
Since reopening, the pub has been hailed as a triumph by local and national critics alike. The Guardian's food writer Jay Rayner wrote after a visit that he would "be rather chuffed" if the Black Friar was his local.
To see the full menu and book, visit the Black Friar's website here.
Offer T&CS: Available Tues-Fri, 2-26 August. Valid when you order at least 2 courses from the á la carte menu. Available any time in all areas – Pub, Restaurant + Garden. Have as many as you like of each, all £1 per glass/portion, for the duration of your booking.
Feature image – The Black Friar