News
Homes evacuated as fire tears through Hebden Bridge restaurant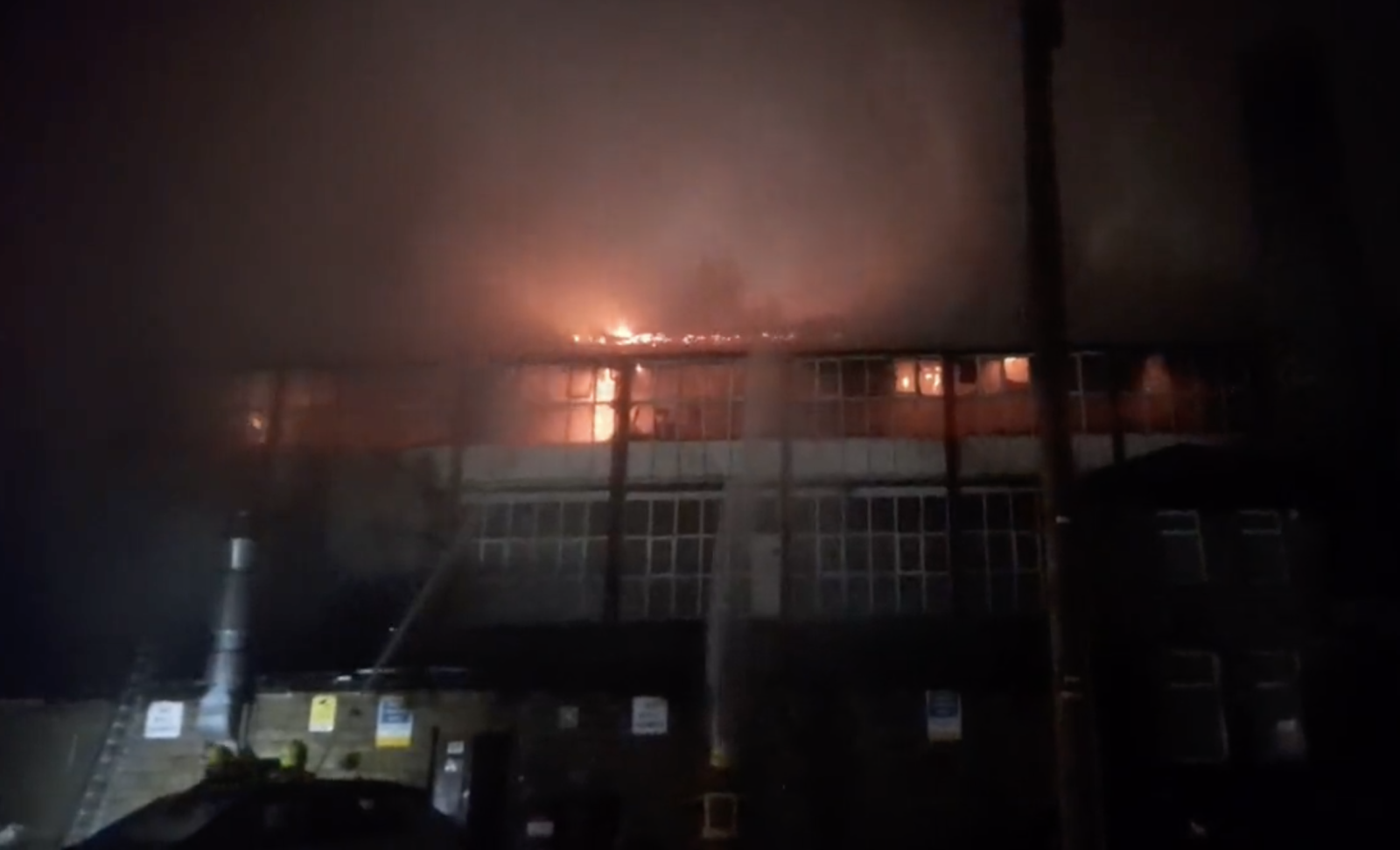 Several homes in Hebden Bridge have been evacuated in the early hours of this morning due to an enormous fire.
People have been told to avoid the town centre while around 80 firefighters tackle the blaze at La Perla restaurant and Burlees House.
Thick smoke has resulted in 12 people being evacuated, and residents are advised to keep all windows and doors closed.
It's understood that the fire started in the restaurant at around 2am this morning and has since spread to nearby offices, The Hoot reports.
Shocking images shared on Twitter show the fire tearing through the building, with the roof appearing to have collapsed.
The Town Hall has been opened to members of the public affected by the incident.
Around 80 firefighters are on the scene.
West Yorkshire Fire & Rescue is being supported by crews from Greater Manchester and Lancashire Fire Services.
The latest update from emergency responders said: "6 relief crews now at the scene plus 1 aerial ladder – Locals asked to avoid area – All persons accounted for Crews remain tackling the fire."
Earlier this morning, they wrote: "2 Ariel appliances and 9 Pumps in use. Buildings to either side of the incident have been saved.
"12 persons have been evacuated due heavy smoke.
Read more: Commuters spot bloodthirsty seagull eating a PIGEON in Manchester city centre
"There is heavy smoke in the surrounding area. Please avoid the area, and keep windows/doors closed.
"We will continue attendance to the incident throughout the day."
You can follow the latest updates on the Hebden Bridge Fire on the West Yorkshire Fire's incident page.
Featured image: Twitter, Sarah Courtney, @hebdensnapper