News
Commuters spot bloodthirsty seagull eating a PIGEON in Manchester city centre
Warning: Potentially distressing images.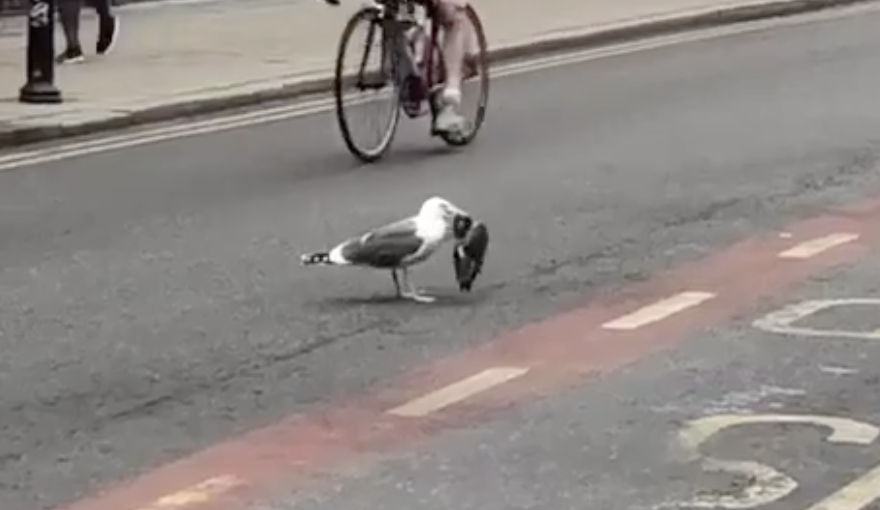 Commuters in Manchester were stunned by a grizzly sight in the early hours of the day last week.
A video submitted to The Manc shows a huge seagull eating its breakfast in the middle of the Northern Quarter.
And its breakfast was a PIGEON.
In the shocking video, the massive gull flings the limp pigeon around in the air while people around make their way to work along Oldham Street.
It even pauses to stare straight into the camera before turning back to its defenceless snack.
Bloodthirsty 'murder gulls' went on the rampage down in London during lockdown, with The Mirror reporting that they were roaming the canal towpaths.
People in the capital said that the issue had got worse when there was reduced human activity during the pandemic, forcing the birds to look for food elsewhere.
One man told the paper: "We call them murder gulls, apparently it started in lockdown when they couldn't get any food.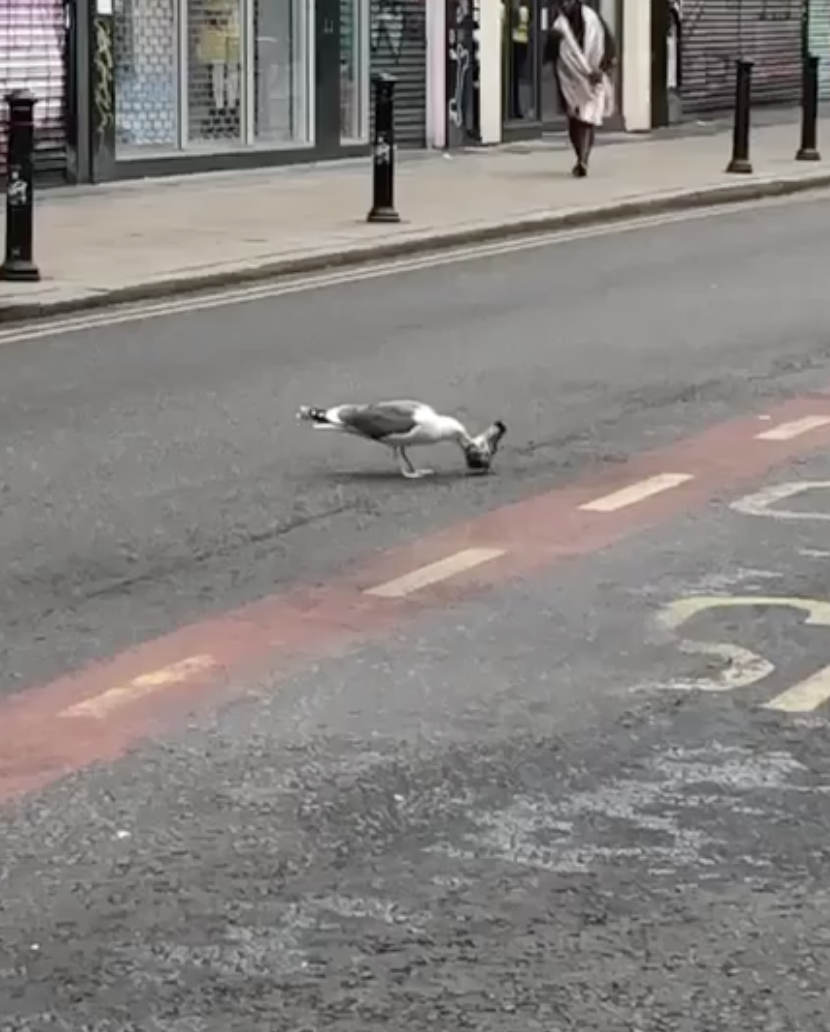 "They go amongst the pigeons and pick off the stupidest ones and eat them alive, it's awful. I've even seen them get hold of rats."
And now the phenomenon has spread up north too.
As well as the incident in the Northern Quarter, it appears the murderous seagulls are also prowling around Piccadilly.
Read more: 'Brainstorming gone mad' – villagers bemused by country pub's 'cool new' rebrand
One person tweeted to say: "I saw a seagull eating a dead pigeon outside Piccadilly today, lovely Friday vibes here in Manchester."
Councillor Jon-Connor Lyons recently tweeted: "Some may joke, but Seagulls are moving in land & unlike pigeons, they are large, aggressive & a protected species in mainland UK.
"Given their protected status, ensuring there is as little food left about as possible in our towns & cities is the way to reduce their numbers."
Featured image: User submission, Anna Aslanova