News
Hundreds flock to Fallowfield for AJ Tracey gig – with organisers fined £10,000
The London grime artist got a police escort into Platt Fields Park on Sunday - but the live gig was scrapped before it got going.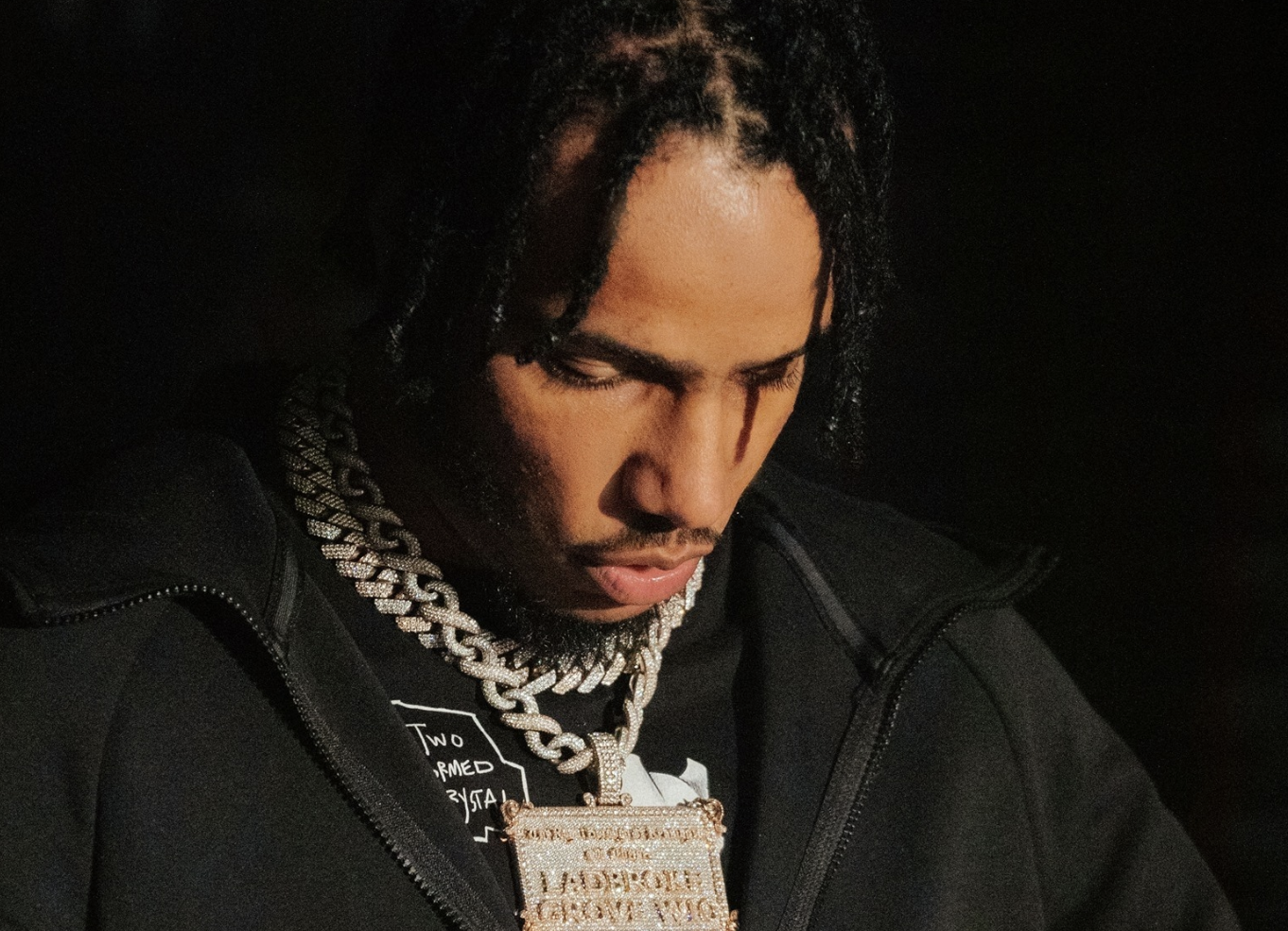 A huge crowd flocked to Platt Fields Park in Fallowfield to watch rapper AJ Tracey perform over the weekend – leading to organisers receiving a £10,000 fine.
The artist was escorted into South Manchester by police at around 5pm on Sunday (April 18), having teased the impromptu live gig on social media earlier in the afternoon.
The Manchester Evening News reported that more than "hundreds" of people came to see AJ Tracey (real name Ché Wolton Grant) – whose van was eventually let into the park following a debate between his team and local police.
Images showed fans gathered by sports courts as the artist's vehicle arrived surrounded by officers.
The crowd grew larger as the rapper posed for pictures with fans and threw a basketball – but any plans for a live gig were scrapped.
AJ Tracey later posted a video apologising for not performing, claiming he "didn't expect that many people to turn up."
"It's genuinely not ok for me to go ahead," said the rapper, who had also planned to visit Bristol in the coming days.
He added: "When it's safe to do so I'm definitely gonna come back and do some shows."
According to current government legislation, gatherings above the limit of 6 people or 2 households outdoors can only take place if they are permitted by an exemption.
Greater Manchester Mayor Andy Burnham has confirmed the organisers of the gathering have been fined.
AJ Tracey has seen five of his tracks make the UK Top Ten since breaking onto the mainstream music scene in 2016.
His 2019 single, 'Ladbroke Grove', eventually went double Platinum; exceeding chart sales of 1,200,000.
The rapper released released his second studio album, Flu Game, last Friday (April 16).