News
Iceland reportedly bringing out an exclusive range of Barratt ice lollies
[siteorigin_widget class="SiteOrigin_Widget_PanelImage_Widget"][/siteorigin_widget]
[siteorigin_widget class="SiteOrigin_Widget_PanelText_Widget"][/siteorigin_widget]
[siteorigin_widget class="SiteOrigin_Widget_PanelImage_Widget"][/siteorigin_widget]
[siteorigin_widget class="SiteOrigin_Widget_PanelText_Widget"][/siteorigin_widget]
News
Man arrested after Stockport homes were evacuated due to 'suspected hazardous materials'

Emily Sergeant
A man has been arrested after the discovery of "suspected hazardous materials" led to several homes being evacuated in Stockport.
Greater Manchester Police (GMP) explained that the discovery of the so-called "suspected hazardous materials" was made by police yesterday (Thursday 1 June) during a search of a property on Middleton Road in the Reddish area of Stockport.
Officers attended the property in response to intelligence about the manufacturing of illegal fireworks.
No injuries have been reported following the discovery, GMP confirmed, and a 100-metre cordon is currently believed to still be in place around the area.
Residents of the several homes that were asked to evacuate yesterday have been relocated, either to the homes of their family and friends, or directed by Stockport Council to Houldsworth Village and Broadstone Road if they had no alternative accommodation.
The residents were told by GMP that, although they would be kept regularly updated, it was "unlikely they will be able to return home," yesterday evening.
Following the discovery, GMP declared a major incident and instructed specially-trained representatives from relevant agencies to conduct the "timely and safe recovery" of the hazardous materials, all while asking members of the public to "avoid the area" so this could be carried out.
The arrested suspect, a 50-year-old man, is currently being held in police custody under Section 4 of the Explosive Substances Act.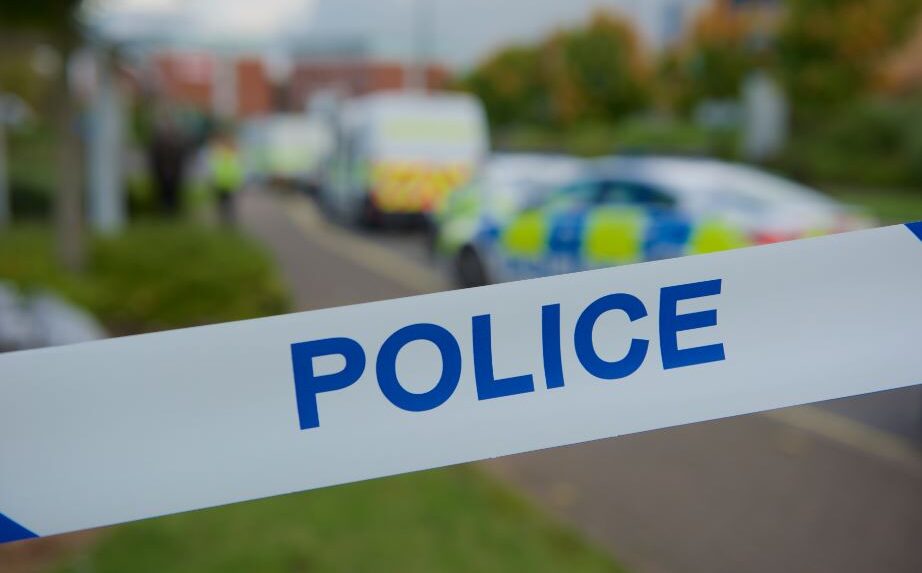 "We understand this news will have caused some concern in the community, not just amongst the residents who have unfortunately been displaced," Chief Inspector Jamie Collins admitted in a statement addressing the ongoing situation yesterday.
"Our highest priority is keeping people safe, which is why we have put a cordon in place, evacuated properties, and warned members of the public to avoid the area.
Read more:
"This has understandably caused some disruption and, though we are not yet in a position to confirm when the area will return to normal, further updates will follow.
"I would like to use this opportunity to thank the community for their cooperation and patience."
Featured Image – Google Maps
News
Rival Manchester fans urged to use different Wembley travel routes for FA Cup final

Emily Sergeant
Football fans from rival Manchester clubs heading to watch the FA Cup final this weekend are being urged to take different travel routes to each other.
In preparation for what is set to be a massive day for our city, where Manchester United and Manchester City face each other in an all-Manchester final of the Emirates FA Cup at Wembley Stadium this Saturday, Transport for Greater Manchester (TfGM) has now issued some urgent travel advice for fans.
With it being the first time the two Manchester clubs have battled it out for the trophy in the final in the 151-year-old football competition's illustrious history, tens of thousands of fans are expected to make the journey down to the capital.
But with this influx of excitable rival fans, admittedly, comes a set of challenges.
This is why The FA and TfGM have decided to introduce some measures, and issue travel tips and guidance, in a bid to make sure everyone stays safe, while still soaking in all the atmosphere of the historic day at the same time.
Due to what TfGM has called "significant" coordinated strike action by rail unions RMT and Aslef on Saturday, all supporters heading to the FA Cup final are advised to avoid trains and "consider alternative travel arrangements" instead – making sure to allow "additional time for travel" and planning their journeys "ahead of time".
Fans are also being asked to check the road network carefully, as it's also highly likely that traditional routes to Wembley will be "busier than normal" as a result of rail strikes.
The FA has confirmed that it will be providing 60 coaches for both Manchester clubs to help supporters get to Wembley and return to Manchester once the game has finished, but aside from this, TfGM has suggested that "anyone without an official match ticket should not travel to the game".
The two Manchester clubs have been advised to encourage fans to use separate travel routes to each other to avoid clashes, and a list of service stations for each team has now also been published – confirming all the rumours to be true.
Allocation of motorway service stations
Manchester City supporters
Lymm
Sandbach
Stafford
Norton Canes
Corley
Rugby
Watford Gap
Northampton
Newport Pagnell
Toddington
London Gateway
Manchester United supporters
Knutsford
Keele
Hilton
Warwick
Cherwell Valley
Oxford
Beaconsfield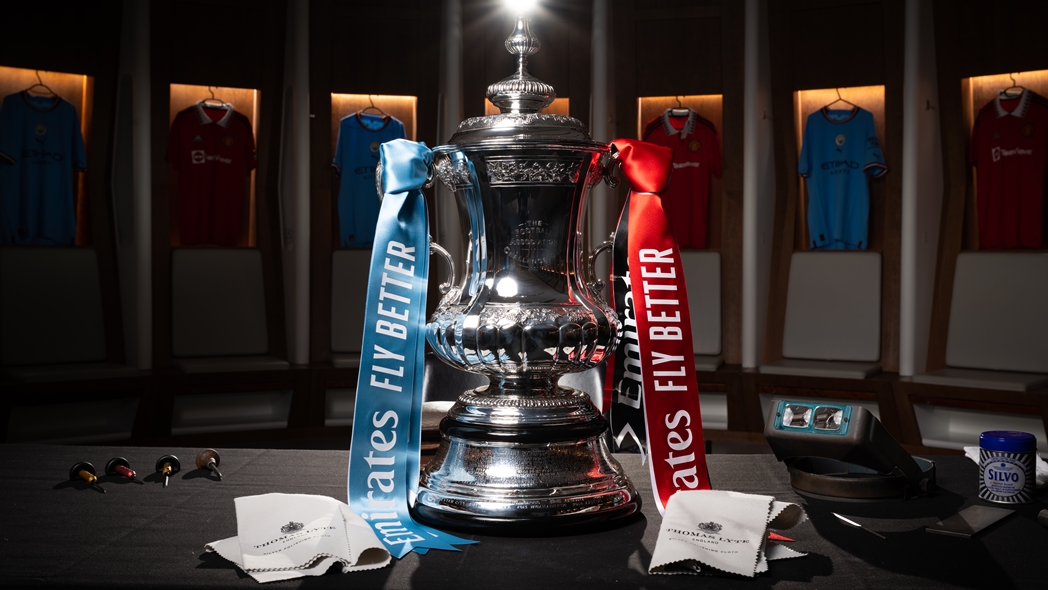 When it comes to the travel routes supporters of each team are advised to take, TfGM is urging Manchester City fans to take the M62/M1 as the first port of call, or taking the M6/M1 or M6/M6 Toll/M1 as a back-up option.
Manchester United supporters are encouraged to take the M6/M42/M40.
On top of information on travel routes and service station allocations, TfGM has also shared tips for matchday parking, tube travel around London, and more.
Read more:
You can find out more FA Cup final travel advice on the TfGM website here.
Featured Image – Wikimedia Commons