News
Inside Bouzouki By Night, Manchester's hidden underground Greek taverna
Over thirty years old, as the name suggests this hidden Manchester taverna really comes to life at night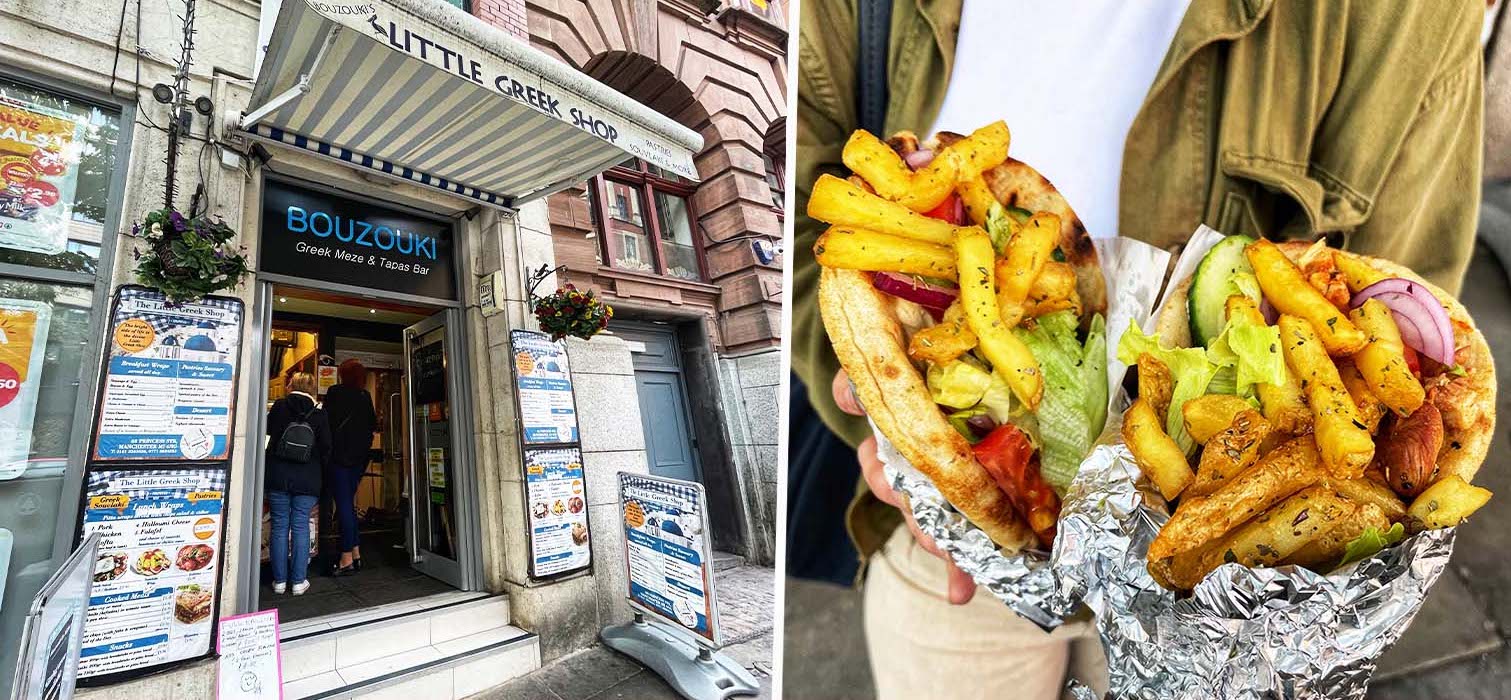 Manchester's Princess Street is a veritable treasure trove of underrated and overlooked restaurants, not least hidden Greek taverna Bouzouki By Night.
It might appear no more than a takeaway stand from the street, but venture underground and you'll discover a huge Meditteranean restaurant complete with checkered tablecloths, colourful fairy lights and expansive landscapes of the Aegean Sea.
When we visit, owner Photis Nasaris is perched on a chair outside smoking a cigarette, an ashtray and half-empty coffee cup balanced on what, we assume, is his car bonnet.
We've come for some traditional Greek wraps, in search of a quick and cheap lunchtime fix. Little did we know we'd find a huge restaurant underneath to transport us to sunnier climes.
A fixture here for over thirty years, during the day students and office workers flock to Bouzouki's Little Greek shopfront for warm spinach and filo pastries, sweet baklava, affordable souvlaki and gyros.
Stuffed with your choice of pork, chicken, halloumi, kofta or falafel, plus chips, salad, hummus, tzatziki and chilli sauce, they're quite the lunchtime steal at £5.30 a pop – and filling too.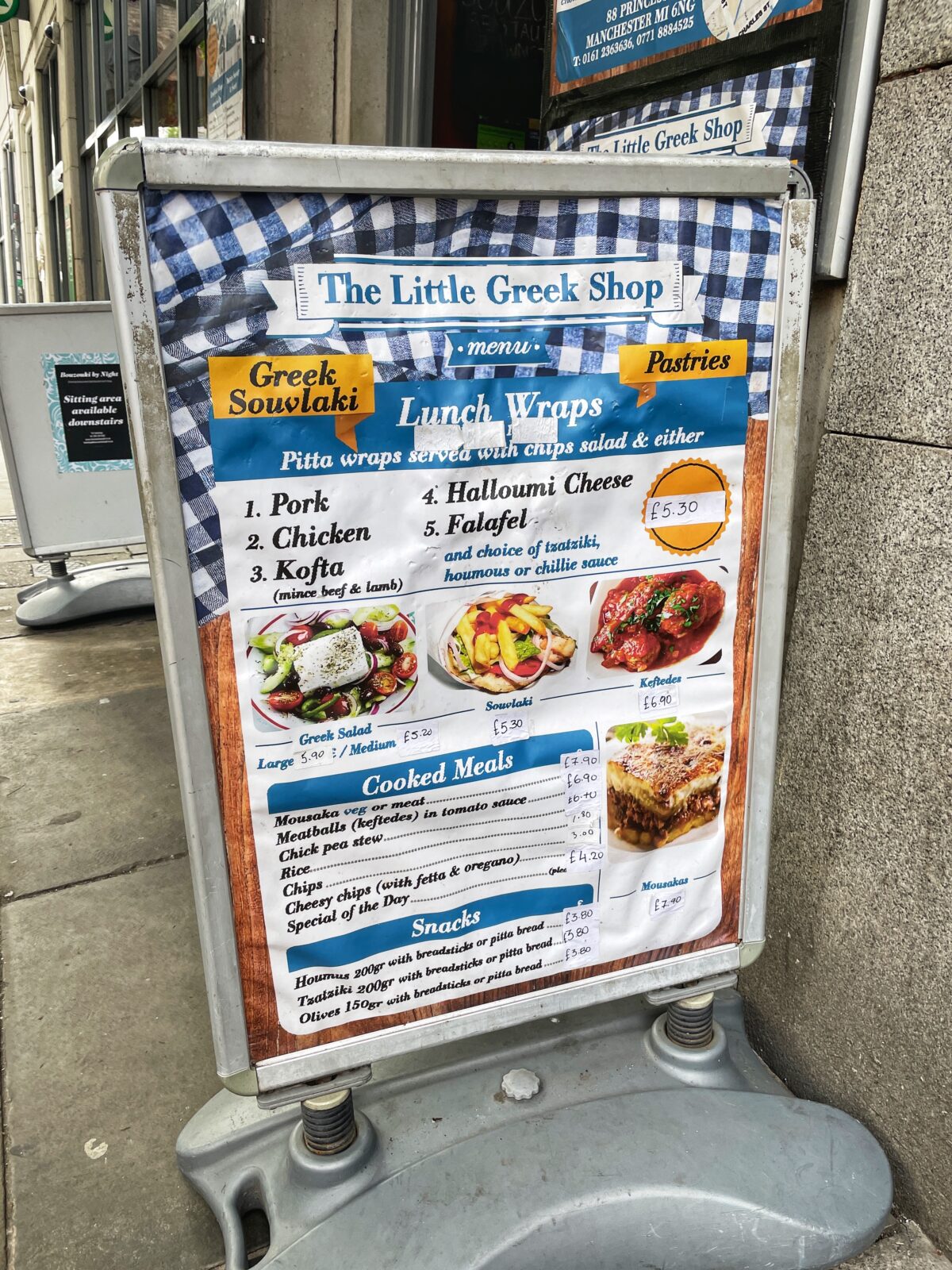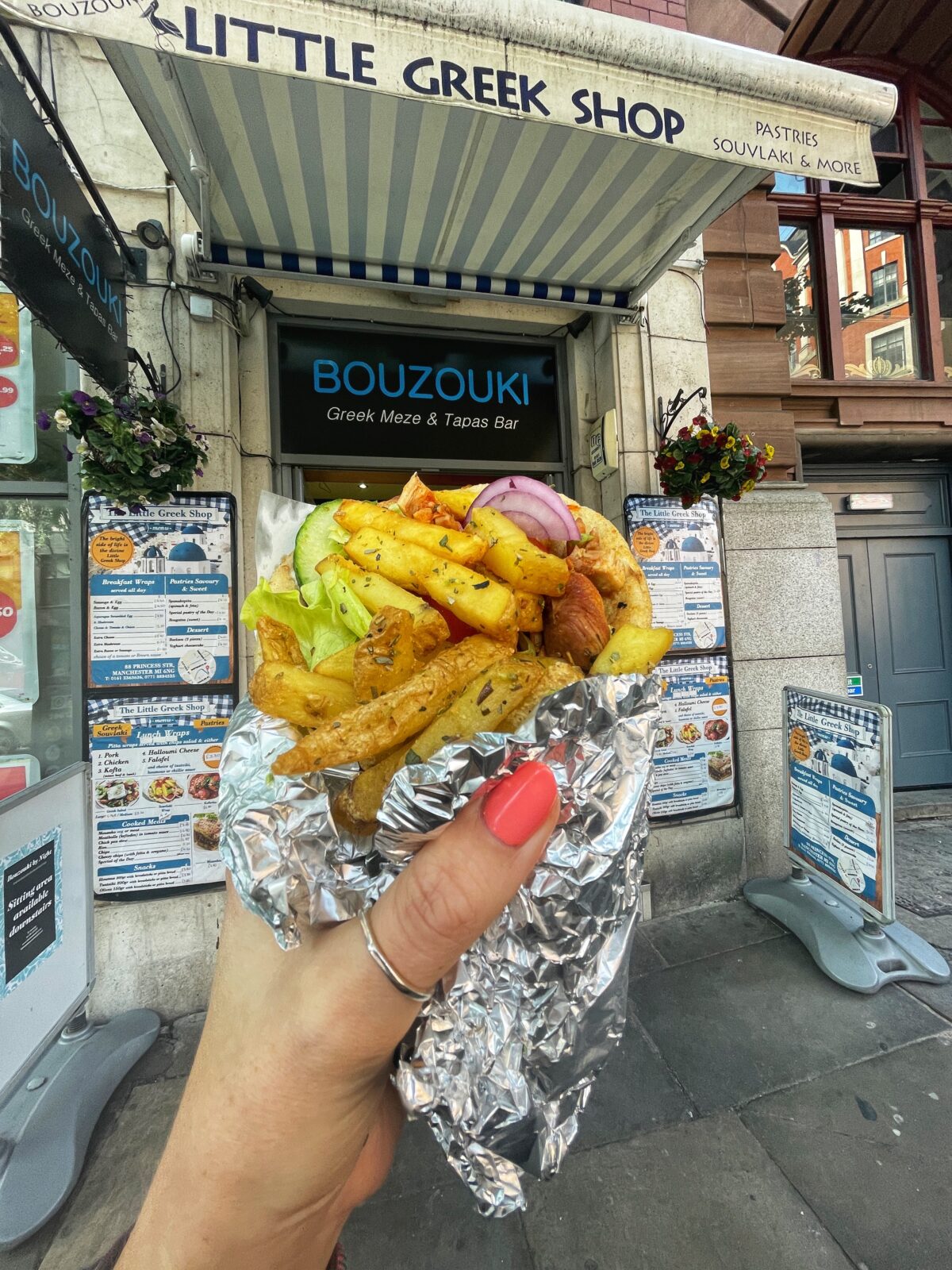 But come nightfall it's a different story altogether, as the name not so subtly suggests. Locals in the know head down every Friday and Saturday for a taste of Bouzouki's signature spanakopites, dolmathes (stuffed meat vine leaves) and mousaka, and a spot of post-dinner dancing.
On Fridays and Saturdays Bouzouki also serves a special Greek meze banquet packed with hot pitta, greek salad, houmous, tzatziki, halloumi, chicken skewers, kofta, rice, spanakopita, stifado and more.
Meat dishes can also be replaced for vegetarian options like garlic mushroom, chickpea stew, veg moussaka and stuffed tomato feta, so there is something on offer for everyone.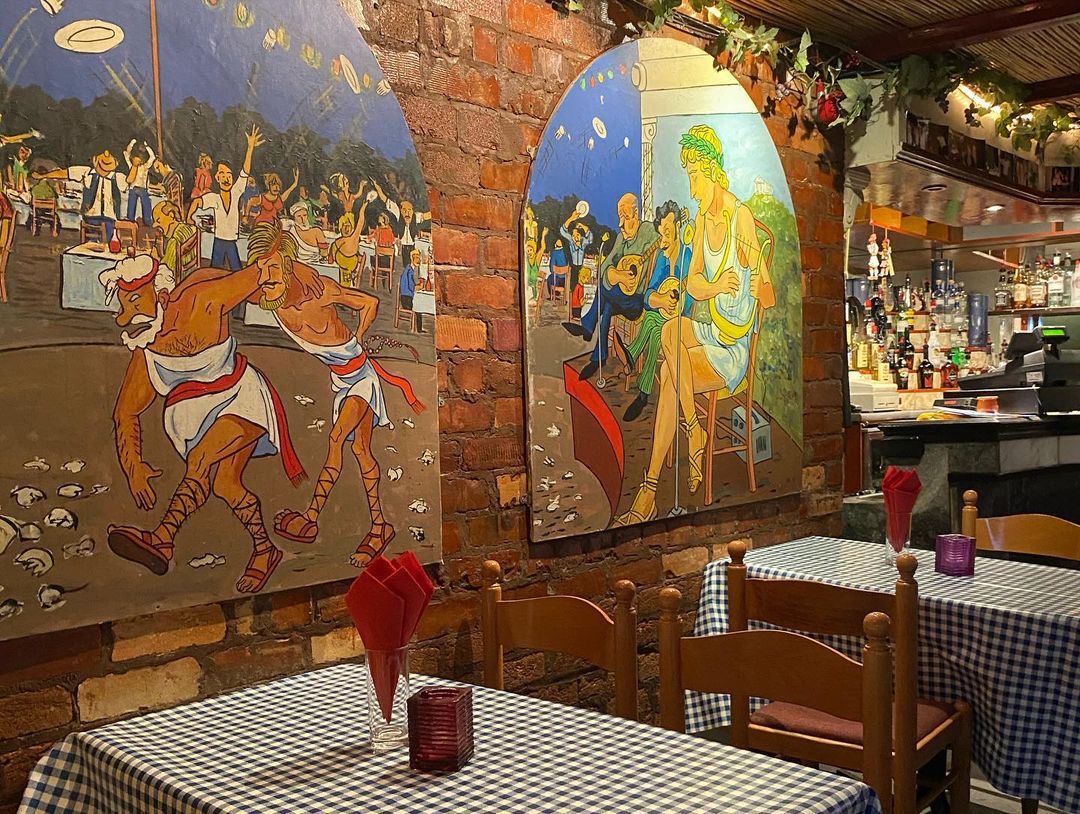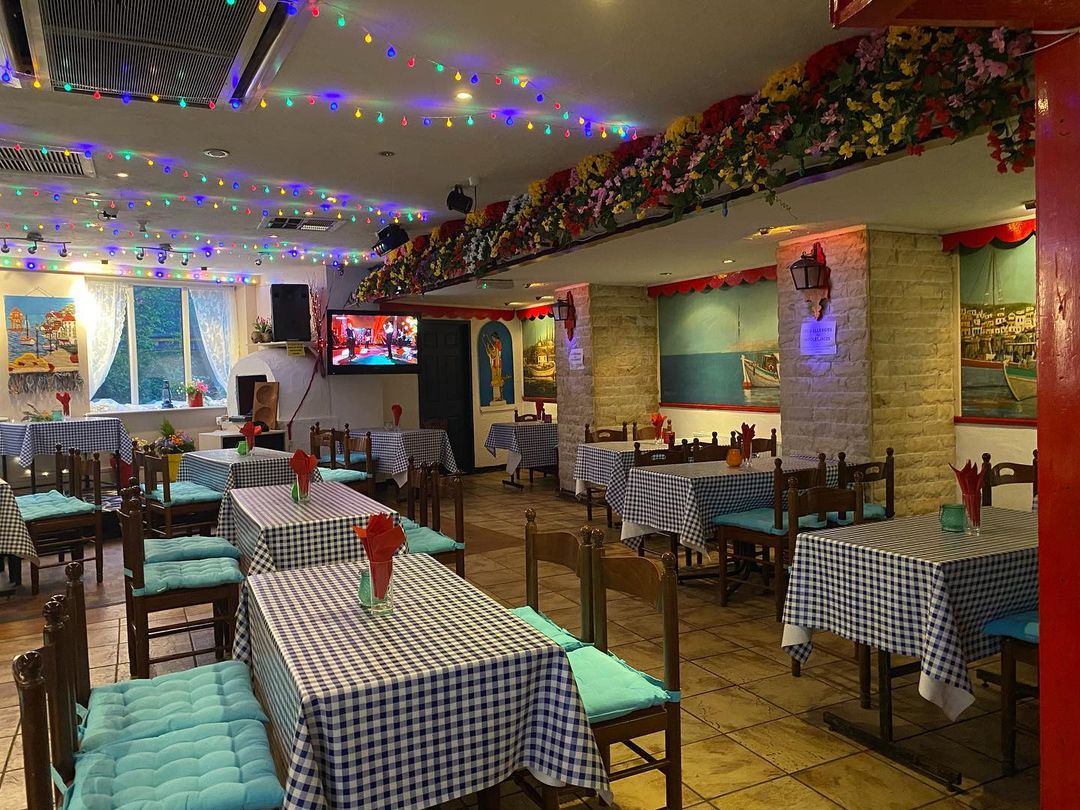 Bouzouki also carries a wide selection of dry, fruity Greek wines, perfect for getting you in the party mood.
Once diners are done with their meal, the fun really starts. Everyone is invited to get up and join the "big fat Greek good time" on the restaurant's makeshift dancefloor, with plenty of singing and silliness carrying on late into the night.
Read more: This Manchester bar is doing a Spanish bottomless brunch with paella and endless sangria
Whether you simply fancy a good knees-up, or are hankering after some tasty Greek classics, Bouzouki is worth a look-in. To find out more and book a table, visit the restaurant's website here.

Feature image – The Manc Eats