News
Tributes flood in as 'extraordinary' Hillsborough campaigner and journalist, Dan Kay, dies aged 45
'Dan Kay was the best of Liverpool. Such a warm and funny man with so much compassion and kindness… A huge loss to the city and all who knew him.'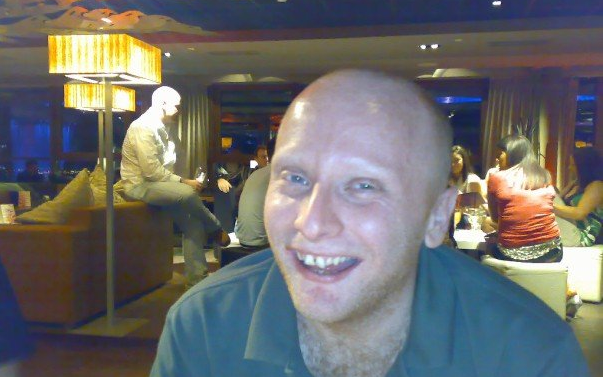 Social media is awash with tributes to an "outstanding journalist" and "a wonderful, caring person" as writer and dedicated Hillsborough campaigner, Dan Kay, has sadly passed away aged 45.
The former Liverpool Echo reporter and lifelong Liverpool fan was said to have died suddenly, with the first reports of his passing on Monday, 8 May, which has come as a shock to both supporters of the football club, his industry colleagues, the city of Liverpool and its local Jewish community.
Having worked on behalf of families and survivors of the Hillsborough disaster for many years, the Echo has described him as a "tireless campaigner" who "pioneered digital journalism in the newsroom… whose compassion, empathy and concern for others touched countless lives in Liverpool and beyond."
Speaking to his uncle Steven Waldman, he said: "I doubt there is a more decent person than Daniel… He was a totally giving person."
Dan worked with the late Anne Williams's daughter Sara to co-write With Hope In Her Heart, a powerful account of her mother's fight for justice in memory of her son Kevin, 15, and the 96 other supporters unlawfully killed at Hillsborough.
Acting as a champion for social justice and always looking to help those in need throughout his personal and professional life, he also compiled individual tributes to each one of the victims, spending countless hours with their families and friends, as well as producing the visual tribute '97 Candles Burn Bright',
Writing on Twitter just last month, Dan said of the tribute: "As always our city stands together – love and strength to the inspirational families, heroic survivors and everyone affected by this most cruel of days."
As for "best friend" Sara, she said he became part of the family and "had a heart of gold", insisting that "he would do anything for anyone… we will all miss him so much." It appears the amount of lives he touched is beyond number, as social media mourns "a truly kind-hearted, generous man".
Read more:
Kay's cause of death is not yet known but the sadness being felt across Liverpool, the Jewish community for whom he acted as an honorary secretary at his local synagogue; his journalistic colleagues and those close to him that are "really struggling to come to terms with this news" is plain for all to see.
As the Echo's Audience Editor, Paul Philbin, wrote: "The outpouring of love for Dan Kay says everything you need to know about him. A giant of this city".
A date has not yet been confirmed for Dan's funeral but it is expected to take place at Broadgreen Jewish Cemetery.
By all accounts an incredible journalist, a dedicated campaigner, a friend to all and an all-round lovely person. Rest in peace.
Featured Image — Peter Guy/Transalpino/Andy Dunbar/An Hour For Others (via Twitter)