Bury
Bury AFC pays touching tribute to dedicated super fan Amanda Freeman after her death
'She was the epitome of what our club stands for'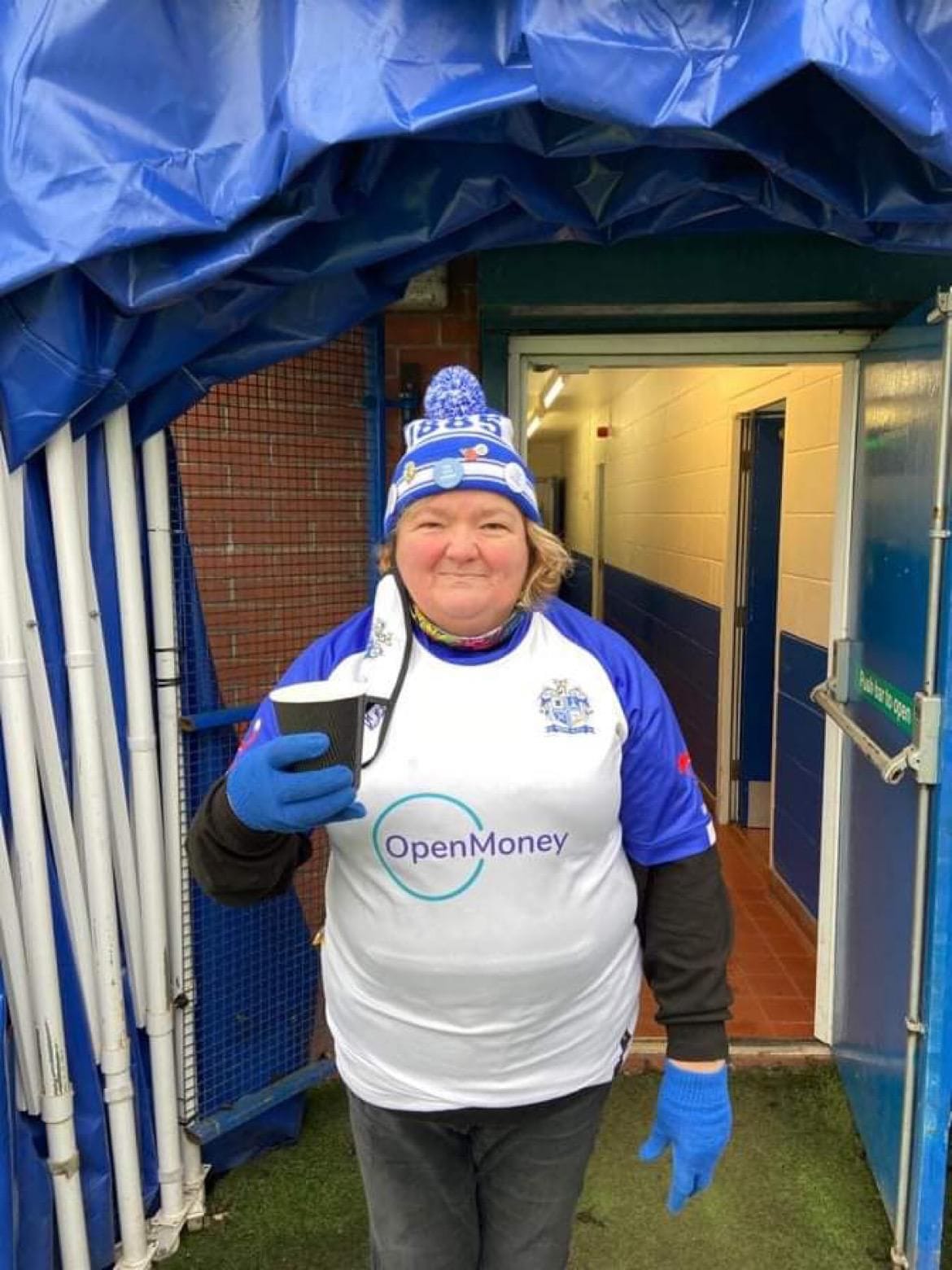 Bury AFC has shared a moving tribute after the death of one of their most dedicated supporters, Amanda Freeman.
The fan-owned Greater Manchester club described her as a 'dedicated volunteer and loyal Shaker', who was 'always smiling'.
Amanda, known to most as Mandy, was the daughter of legendary super fan Keith Freeman, who died in 2014.
Speaking of her passing, Bury AFC wrote: "We are devastated to report the passing of a well-loved and dedicated Bury supporter, Amanda Freeman. A 'Her Game Too' advocate, fundraiser & tunnel steward.
"Always smiling, go a million miles for anyone, dedicated volunteer and loyal Shaker who will be dearly missed by all.
"Mandy competed in her beloved maroon team Bury AFC Women Recreational, being a valued member of the team.
"Our thoughts are with partner Martin & all their friends and family at this sad time. Sleep well, Mandy."
They then added: "Mandy was not only a team member, she was the epitome of what our club stands for. Passionate, loyal, selfless and gave her all to her beloved club and her team maroon. She will be missed by all, sleep well Mandy."
Bury FC also shared a tribute, writing: "REST IN PEACE MANDY. We are saddened to hear about the loss of Mandy Freeman.
"Mandy was not just a Bury fan through and through, but also much-loved and will now be sorely missed. Our thoughts and condolences go to her family. From her #ShakersFamily."
Tributes and well-wishes have been pouring in from other members of the club's community.
Read more
Her Game Too, a non-profit that raises awareness for sexism in the game, wrote: "We are so saddened and heartbroken to hear of Mandy's passing, she truly was a lovely lady and she will be missed by so many, RIP Mandy."
Another person commented: "Our Mandy! You beautiful lovely lady- such a wonderful smile and such a friendly loving person- sleep well Mandy Jane – I'm absolutely heartbroken that you have gone – but so humbled to have called you a friend. We had such good times in our Bury AFC family – you will always be apart of us."
Someone else posted: "A massive loss to everyone, can't believe we will never play alongside each other again I'm absolutely gutted. The most kind, caring and selfless person you could meet who always had a smile on her face. Glad we met you will always be our teammate and with us always. A true legend! x"
Featured image: Facebook, Bury AFC