News
Junkyard Golf Club unveils brand new look at Manchester site
Junkyard Golf Club in Manchester has unveiled a brand new look, giving its First Street venue an industrial-inspired makeover.
Doing away with the loud neon flecks and old vinyl that the brand has become known for, now, in its place, you'll find a new style of interiors using stencilled paint – designed to set a more 'grown up' tone as Junkyard enters a new phase of its evolution.
First founded here in Manchester back in 2015, over the past seven years Junkyard Golf Club has expanded to six UK sites and is currently in the process of closing on a seventh – a second London location for the group.
It's also tipped to be eyeing up expansion opportunities overseas this year.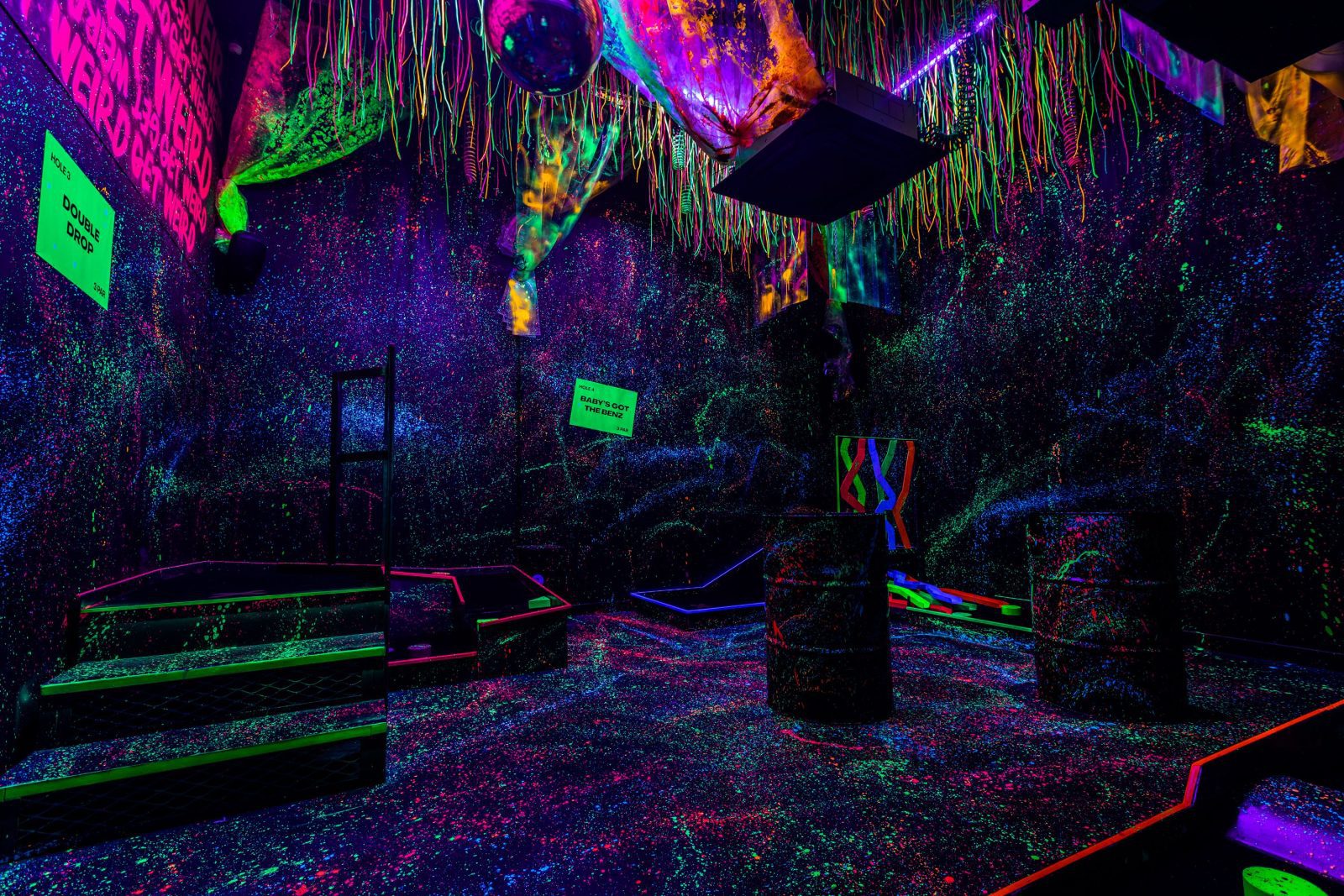 Images of new-look courses show a sort of concrete urban jungle, with masses of corrugated iron and exposed industrial elements offset by sprawling foliage that drapes from the ceiling.
Bright neon lights still litter the course, whilst the bar area is cleaner – the bleachers, it seems, are gone, replaced with the barrels and high stools favoured in other Manchester party bar venues like Crazy Pedro's, Liars Club and Cane and Grain.
Elsewhere, the golf courses themselves have had quite the glow-up, too, with striking new set designs. In one instance – a real life-size aeroplane installation.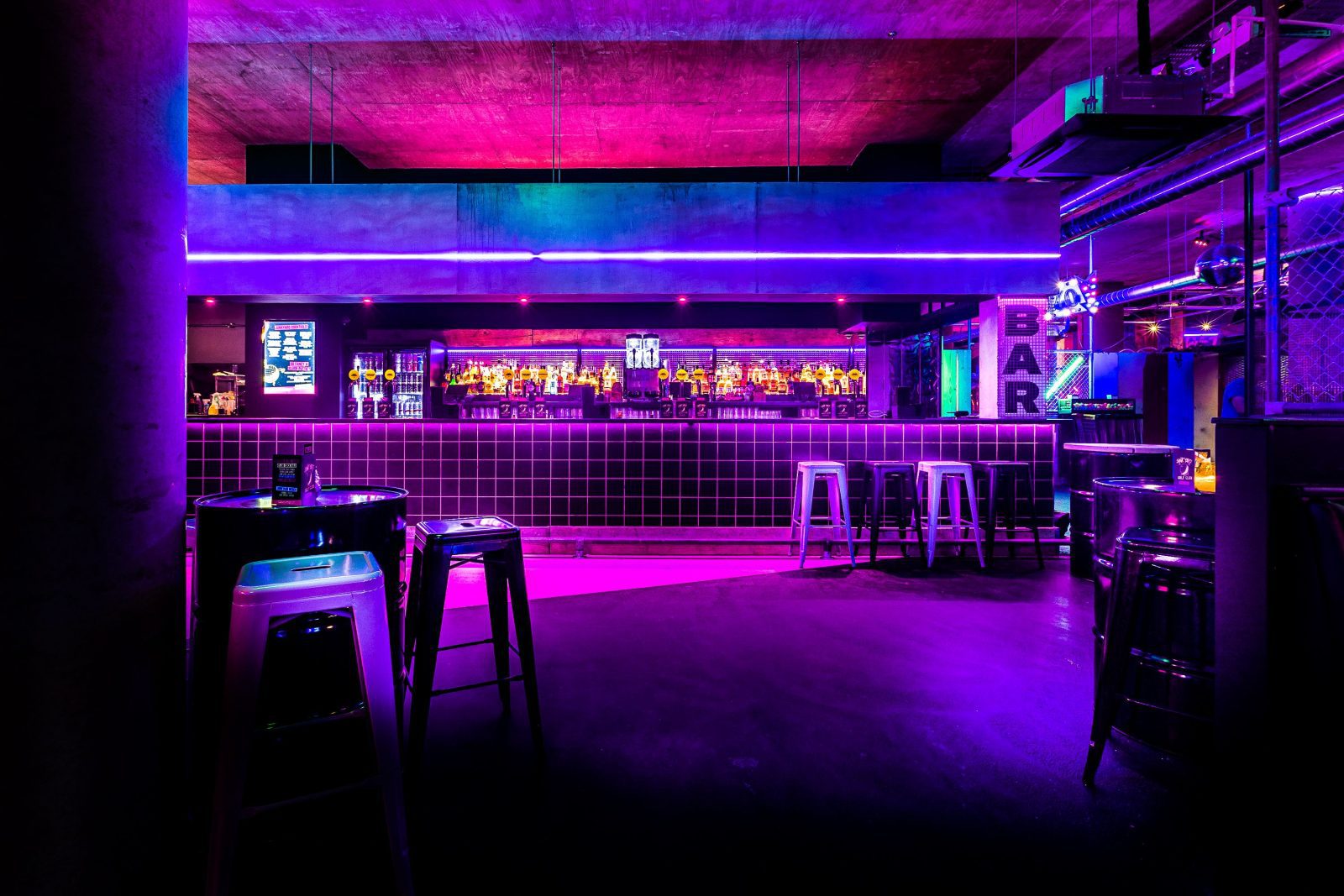 Speaking on Junkyard Golf Club's progression as it moves into this new phase, co-founder Mat Lake said: "The courses have matured and grown just as we have as a business.
"Visually they are a lot more impressive, more immersive, and more playable, so guests of Junkyard Golf Club are given the best possible experience.
"You can expect to see a major shift in terms of set design on each course, where we have added in some bigger scale production elements (vast real aeroplane installations) as well as upgraded lighting and general theming throughout.
"The vibe will appear more over the top, but much more entertaining and fun-filled to improve our customer's experience when playing crazy golf at one of our six venues."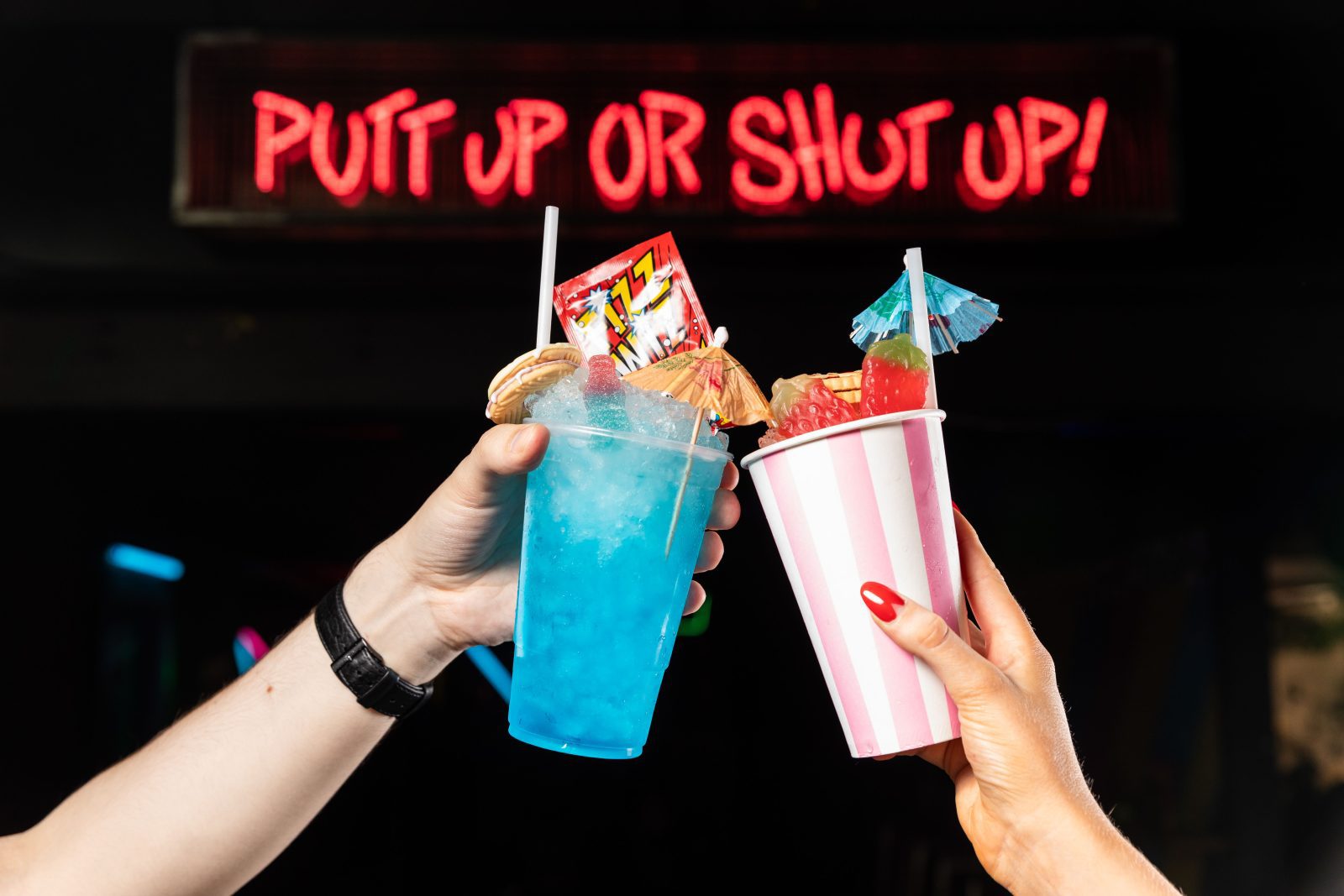 Read more: 'Until I'm forced to do it, I wouldn't' says Simon Wood as calorie counts added to UK menus
Over the years, Manchester has watched Junkyard Golf Club grow from a low-fi, fledgling DIY pop-up determined to give crazy golf a new lease of life, to something altogether more grown-up and polished.
Emerging alongside a new leisure sector that brought us the likes of activity-led venues Flight Club, Swingers and Whistlepunks, Junkyard's founders may have just 'stumbled' across the concept initially but over the years they've grown it into a nationally recognised brand.
Now, with a new look, a new logo and a new-look drinks menu, it appears the brand is gearing up to enter another new phase, all over again.
On target to provide over 1.8 million games of crazy golf to the public in 2022, who knows, soon Junkyard Golf Club could become an international export.
Feature image – Junkyard Golf Club