News
Leaks reveal more boozy Downing Street lockdown parties were held when indoor mixing was banned
It's alleged that around 30 Downing Street staff drank alcohol into the early hours at two events on 16 April 2021.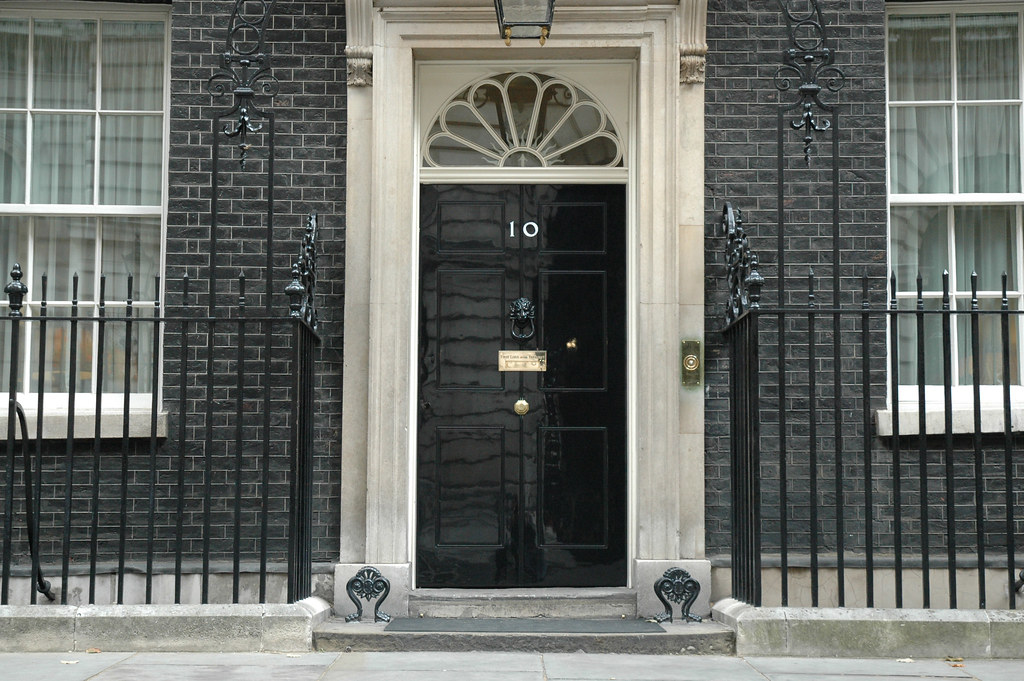 Anger is continuing to build after fresh leaks have revealed that more boozy parties were held at Downing Street during lockdown when restrictions banned indoor mixing in April 2021.
In the latest addition to the ongoing "partygate" crisis that's threatening the Prime Minister's political future, the two separate gatherings – which were originally reported in The Telegraph yesterday evening – were allegedly said to have occurred on the 16 April, which was the night before the Queen was forced to sit by herself at her husband Prince Philip's funeral at St George's Chapel in Windsor.
The gatherings were reported to have included people drinking and dancing to music until the early hours of the morning.
It is claimed that the two 16 April events were held in two different parts of the Downing Street complex, but later joined together in the garden, with around 30 people attending both gatherings combined.
The Telegraph reported that one leaving event was held for James Slack – the Prime Minister's departing Director of Communications, who left to become Deputy Editor-in-Chief at The Sun newspaper – while another was for one of Mr Johnson's personal photographers.
It was reported that one staff member was said to have acted as a DJ at one of the events, while another is reported to have expressed fears that too much wine was being spilled on a carpet, while one eyewitness even told the newspaper that a staff member used and broke a child's swing in the garden belonging to Mr Johnson's son, Wilfred.
The newspaper's account of the parties also claimed that one attendee was sent to a nearby supermarket store with a suitcase to be filled with bottles of wine and brought back to Downing Street.
James Slack has released a statement this morning saying he wanted to "apologise unreservedly for the anger and hurt caused" by the gathering held to mark the leaving of his role, adding that the event "should not have happened at the time that it did" and that he "takes full responsibility".
A Number 10 spokesperson told The Telegraph that the Prime Minister was not in Downing Street that day.
He was said to have been at chequers.
Yet the leaks of these newly-alleged parties only appears to be adding to the growing calls for Mr Johnson to resign or be removed from his role.
Sir Ed Davey – the leader of the Liberal Democrats – took to Twitter to call for the Prime Minister to resign following the fresh claims, saying: "The Queen sitting alone, mourning the loss of her husband, was the defining image of lockdown. Not because she is the Queen, but because she was just another person, mourning alone like too many others.
"Whilst she mourned, Number 10 partied. Johnson must go."
Read more: Daughter of Wigan man who died days before the Downing Street 'drinks party' calls for Prime Minister's resignation
His comments were also echoed by Deputy Labour leader Angela Rayner, who too took to Twitter yesterday to write: "The Queen sat alone in mourning like so many did at the time with personal trauma and sacrifice to keep to the rules in the national interest.
"I have no words for the culture and behaviours at Number 10, and the buck stops with the PM."
Fran Hall – from the campaign group COVID-19 Bereaved Families for Justice – added: "If your neighbours had behaved like this, you'd have been disgusted. For the people running the country to do it and then lie about it, shows a complete disdain for the general public."
Ms Hall added: "The Conservative MPs that are keeping him in power disgrace their country."
Read more: Angela Rayner hits back at critics who slammed her 'honest and decent' Stockport accent
Five conservative MPs – Caroline Nokes, Douglas Ross, Sir Roger Gale, William Wragg, and the latest, Andrew Bridgen – have publicly announced that they have submitted a letter of no confidence in the Prime Minister.
If a total of 54 letters are received, Mr Johnson will be forced to face a confidence vote over his leadership.
At the time when the newly-alleged parties were held back in April 2021, the country was in a period of national mourning, and England was still under strict COVID lockdown rules that banned socialising with other households indoors unless you had formed a support bubble, and people in England were also prevented from meeting outdoors in groups larger than six, or from more than two households.
Restrictions also limited funerals like Prince Philip's to just 30 attendees with strict social distancing, while only 15 were allowed to gather for wakes.
These multiple allegations of COVID rule-breaking, both Downing Street and other government buildings, are currently subject to an investigation by senior Civil Servant,Sue Gray – however, she is not expected to report on her findings until next week at the earliest.
Featured Image – Flickr