News
Manchester City fan who mocked the Hillsborough tragedy receives fine and selective banning order
Disgusting.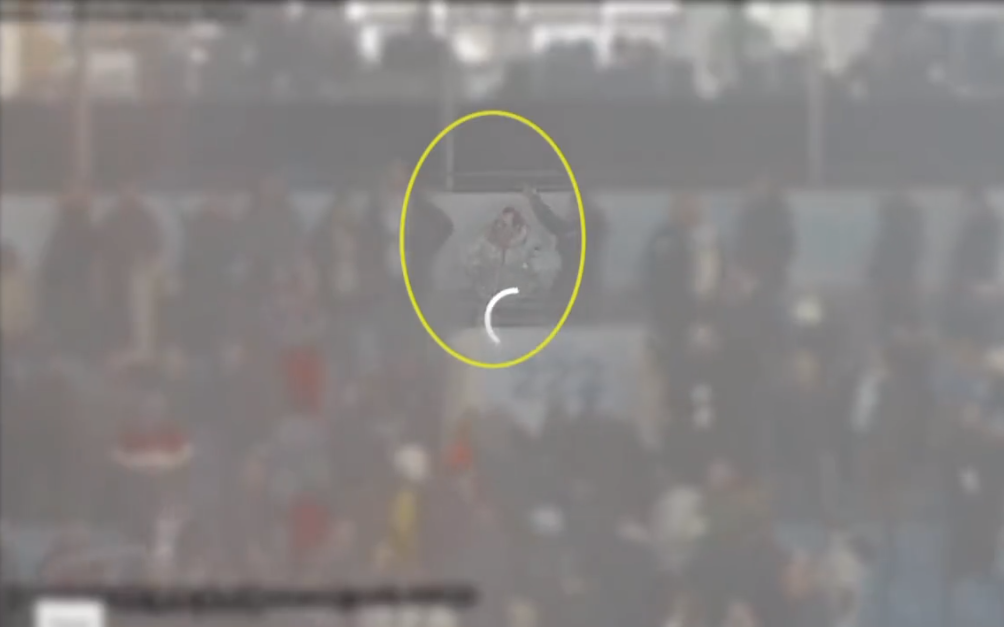 A Manchester City fan who made repeated gestures mocking the victims of the Hillsborough Disaster during a game against Liverpool last year has been issued a selective three-year banning order along with a fine.
42-year-old David Murphy from The Willows in Frodsham, Cheshire, was attending Man City's round of 16 EFL Cup match against Liverpool at home on 22 December 2022 when his unacceptable conduct was caught on CCTV.
After the full-time whistle, Murphy was reported to have made a number of offensive gestures towards Liverpool fans in attendance, including ones which appeared to mock the Hillsborough tragedy of 1989.
Pictured in the surveillance footage from the Etihad Stadium, he can be seen imitating falling movements, shouting for help and seemingly referring to the infamous human crush which claimed the lives of 96 people.
Read more:
Appearing at Manchester and Salford Magistrates' Court this week, Murphy was handed a £265 fine and additional costs of £85 and a victim surcharge of £106.
Following his sentence, he was also given a football banning order which will see him prohibited from attending specified games in the UK and abroad for a period of three years.
GMP Superintendent, Gareth Parkin, said in a statement: "Mocking tragedies is utterly despicable and it is horrendous that some people think that it is an appropriate thing to do at a match. It isn't casual banter; it is deeply offensive behaviour that opens up old wounds and ruins games of football… We have zero tolerance for it and it is something that we will always act on to stop and punish where we can."
Both top-flight Manchester teams and Liverpool themselves continue to stress that tragedy chanting and the mocking of club disasters like Hillsborough and the Munich Air Crash simply have no place in football and it goes without saying that urge anyone who sees this behaviour to report it immediately.
For all the latest news, events and goings on in Greater Manchester, subscribe to The Manc newsletter HERE.
Featured Image — Greater Manchester Police/Wikimedia Commons