News
Manchester Food and Drink Festival reveal 25th-anniversary programme for 2022
Think fire pit feasts, a wine and fizz festival, and appearances from some of Manchester's top chefs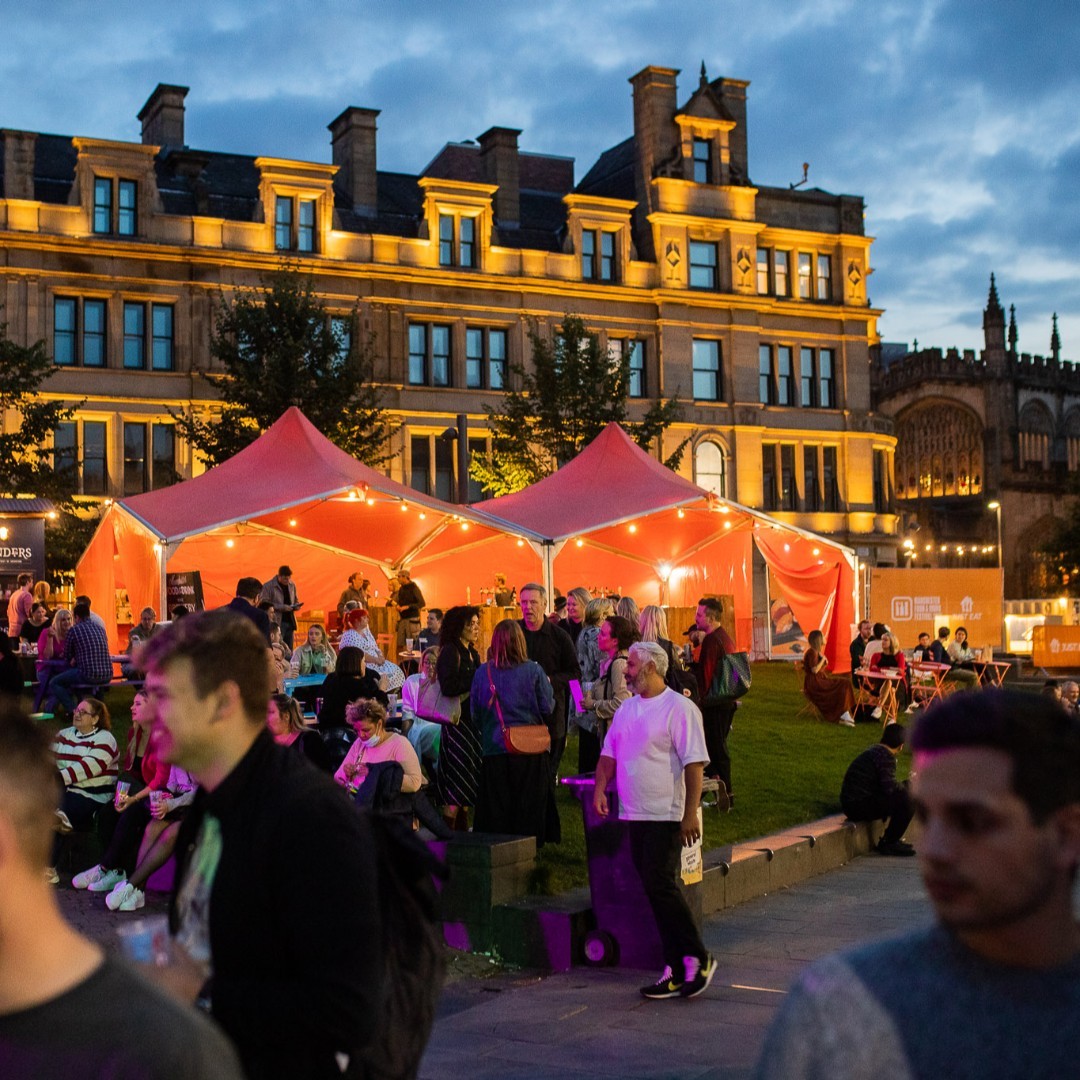 Manchester Food and Drink Festival will celebrate its 25th year in the city this September with a special roster of events, bringing together some of Manchester's top chefs as it marks a quarter of a century in the city.
From a host of live fire pit feasts to a dedicated wine and fizz festival at NOMA, there are some exciting events on the horizon for this year's festival, which will take place this September.
Today, the festival has announced its first wave of events as it prepares to bring its free-to-attend Festival Hub back to Cathedral Gardens.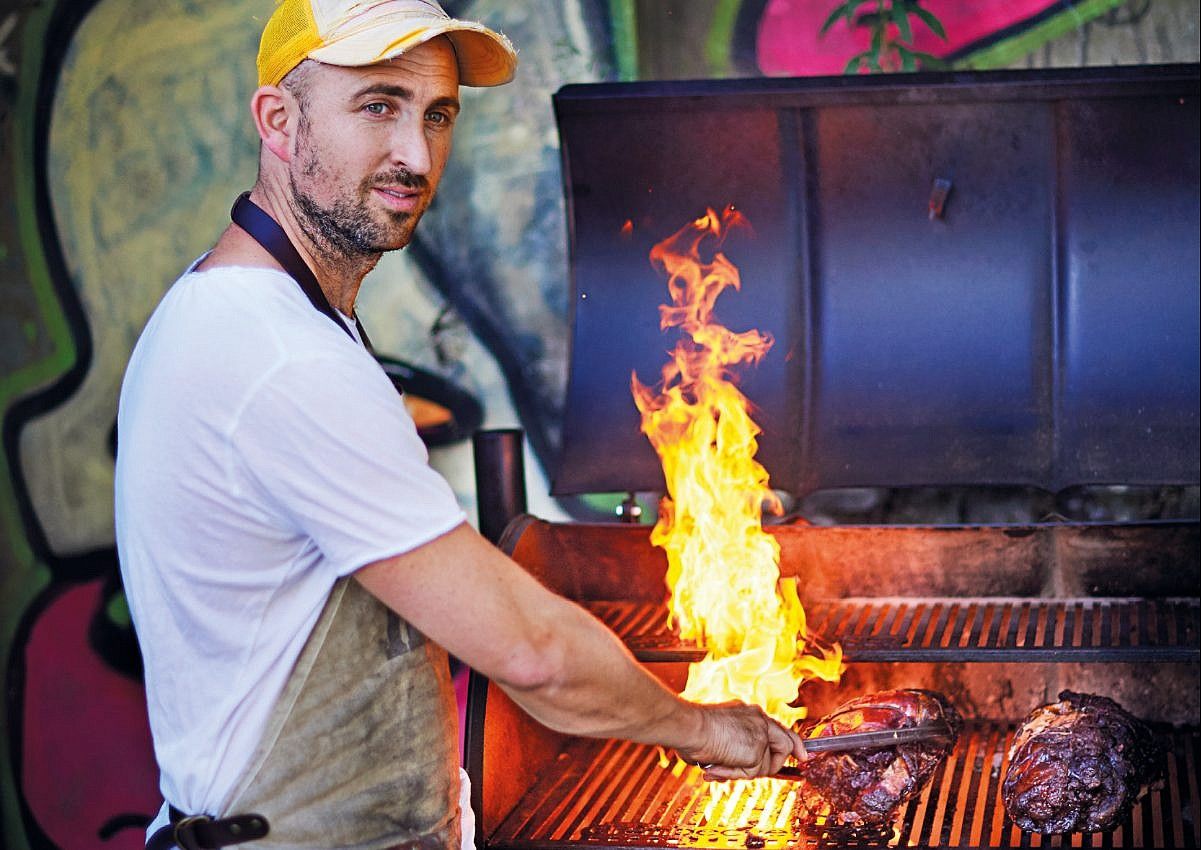 Open from midday to 11.00pm across 15t–18 and 21–25 September, the Festival Hub will become home to an array of street food traders, bars, and artisan producers, as well as various masterclasses and takeovers.
As ever, the festival will bring together some of Manchester's top eateries with appearances already confirmed from the likes of Michelin-trained Caroline Martins (The Sao Paulo Project), Northern Quarter favourite District, Tast, Mi and Pho, Fazenda, DGHNT and more.
Elsewhere, there will be an artisan market overflowing with local produce, and a wide selection of local street food traders showcasing the best that Manchester has to offer.
BBQ fire pit feasts
The first ever Festival Fire Pit Takeover will be coming to the Hub for both long weekends.
Sponsored by Weber, one of the world's leading barbecue specialists, the Festival Fire Pit will invite some of the region's best loved chefs to cook over fire for a first time festival feast.
Caroline Martins, founder of the Sao Paolo project, Robert Owen Brown and Francisco Martinez from Fazenda will all be bringing their own specialist BBQ flavours to the fire pit as part of Weber's takeover.
Read more: A natural wine truck has parked up in Manchester for the summer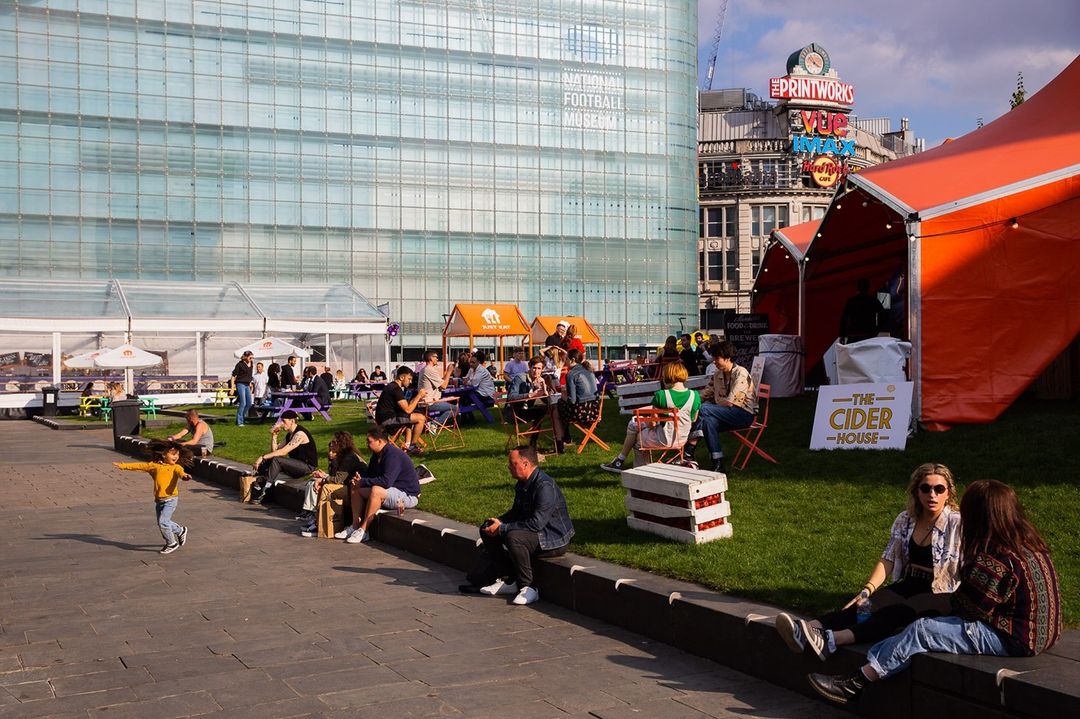 Cookery demos, conversations and debates
The Festival Hub at Cathedral Garden will host the Octopus Cookbook Confidential demo kitchen on Saturday 24th September in collaboration with Octopus Books.
Top chefs and industry experts will be coming together to share their tips, ideas and knowledge in cookery demos, conversations and debate discussions. A full day of foodie demos and panels will include:
● Kate Humble & Lia Leendertz: The joy of the outdoors – Eating & Cooking with the Seasons
● Edd Kimber: Pudding Love! – discussing our love of puddings from childhood to becoming professionals and everything in between
● Pip Payne & Nicky Corbishley: Tips, ideas and hacks for putting dinner on the table every night without breaking the bank
● Joe Woodhouse, Josh Katz & David Bez: From the swede to the courgette – why we should all be eating more veg and all the veggie inspiration you could hope for
● Jeremy Pang: School of Wok Chinese Cooking Demo
● Rahul Mandal: The Baking Surgery
● Jaega Wise vs Joel Harrison in conversation with Neil Ridley: Beer vs Cocktails
Some of Manchester's best-loved chefs will also be joining the Festival Hub to lead cooking masterclasses on the opening weekend of the Festival – a detailed programme will be announced soon!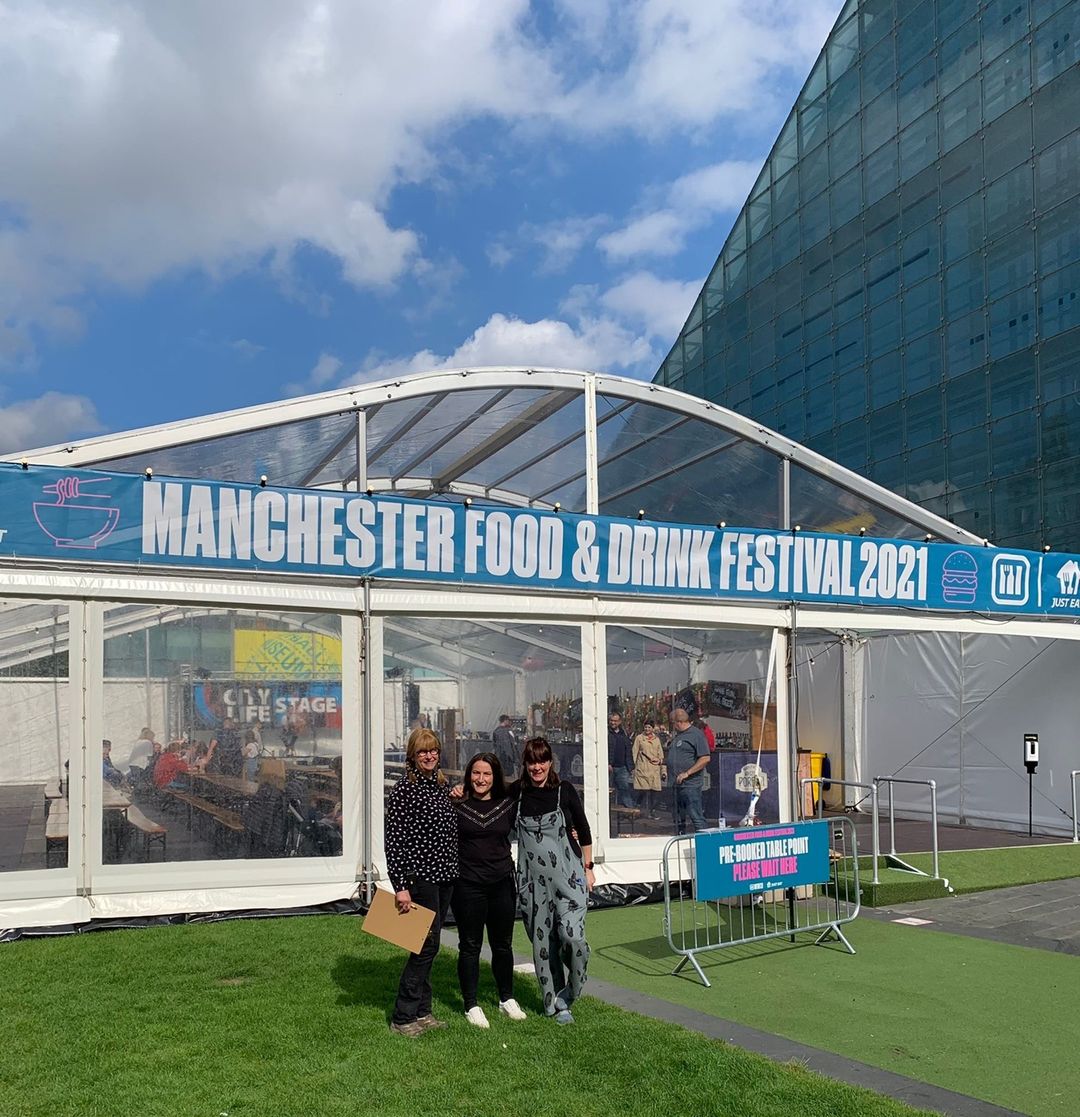 Artisan food market
The much-anticipated Artisan Food Market will take place across the duration of the Festival, opening 15–18 and 22–25 September from midday to 7pm.
This free-to-attend market will showcase some of Manchester's best food and drink producers, including New Market Dairy, The Flat Baker and DGHNT.
Beyond the Festival Hub
Away from the festival hub, an array of activities will be taking place across Manchester city centre.
MFDF will be the first event to take place at the iconic New Century in Manchester's NOMA district to bring the Wine and Fizz Festival to town.
Opening in September, the Wine and Fizz Festival will be the first event to take place in the newly-restored space, giving wine lovers the chance to visit retailers like Cork of the North, Grape to Grain and UKiYO Republic (showcasing their wonderful range of Japanese sake). Tickets are available to buy here.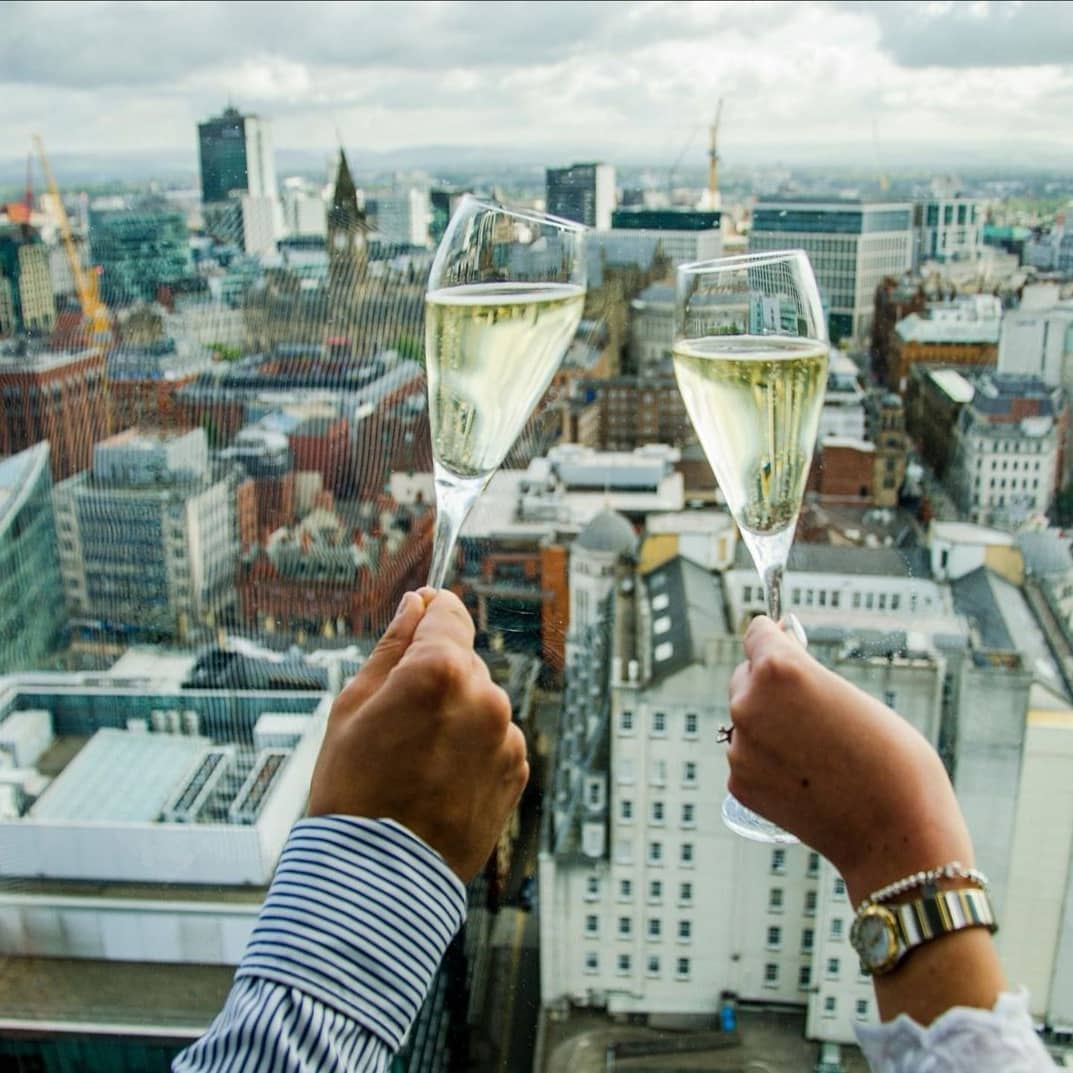 Across the city for the duration of the festival, MFDF is also curating a lineup of fantastic restaurants to take part in their £25 for 25 years menu collaboration.
Northern Quarter favourite District will be creating an exclusive £25 drinks pairing menu to compliment their amazing Thai cuisine and celebrate the 25th anniversary of the Manchester Food and Drink Festival.
Read more: The family-run Prestwich bagel shop with queues out the door
Embankment Kitchen is also creating an exclusive £25 menu to give diners a taste of the best of their offering at a reduced price.
Other restaurants taking part include Mi and Pho with a Vietnamese take on the exclusive menu offer, as well as Three Little Words, Shoryu Ramen, Tast and Society, with many more to be announced over the coming weeks.
Feature image – MFDF