News
A natural wine truck has parked up in Manchester for the summer
Inspired by New York's hip-hop, fashion and food scene, the Vin De Bodega lads are on a mission to redefine wine and make it more accessible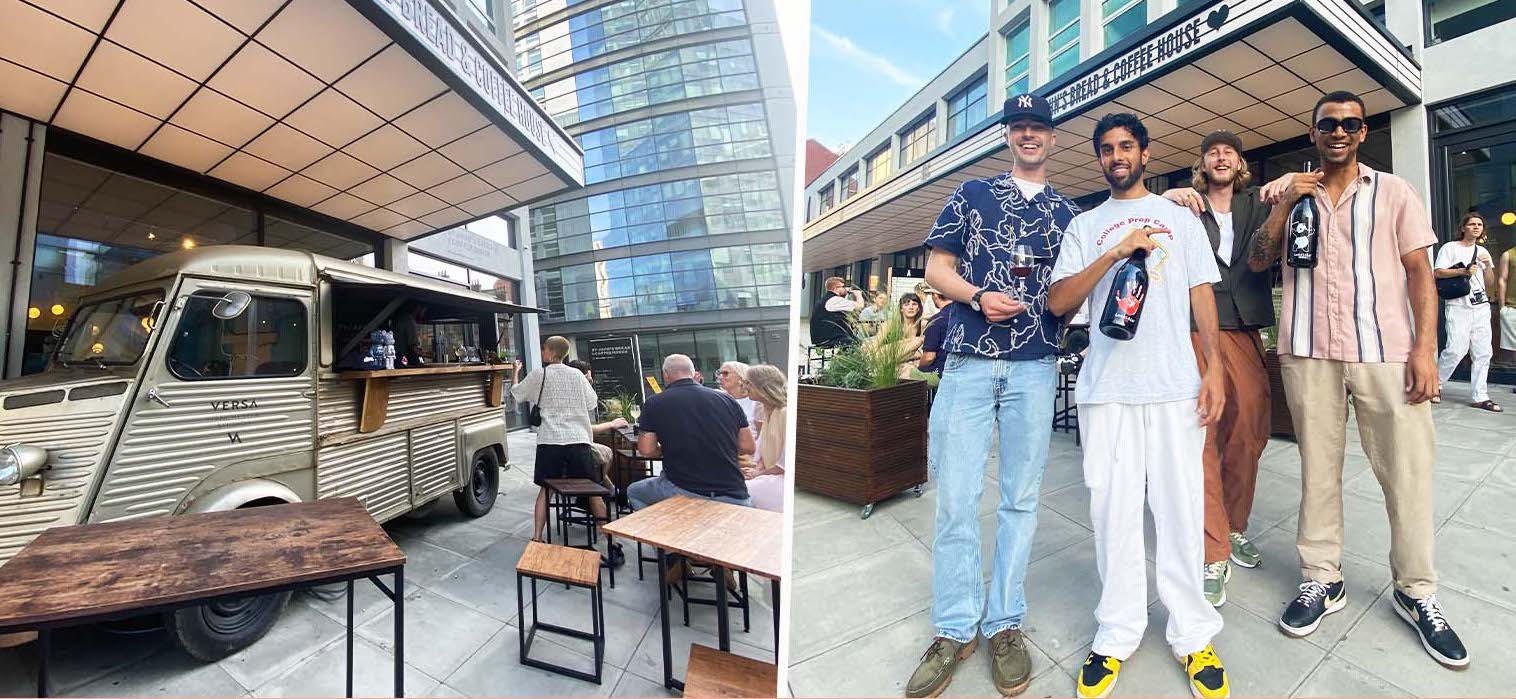 There's a truck with a natural wine bar inside parked up in Manchester city centre for the summer.
Run by a group of four friends determined to "take something that's been on a pedestal for so long, and [kick] it the f*ck off", this is no imposing wine store. Far from it.
This is a place where everyone is made to feel welcome, no matter how great (or small) their wine knowledge.
As the lads behind the concept tell us, "The bodega is here to defuse that wine stigma. If you want red wine with fish do it, if you want to eat a big mac with a glass of orange, get it."
Inspired by their love of hip-hop icons like Action Bronson and the all-encompassing community culture of New York's bodegas, Vin De Bodega has been running for just over a year.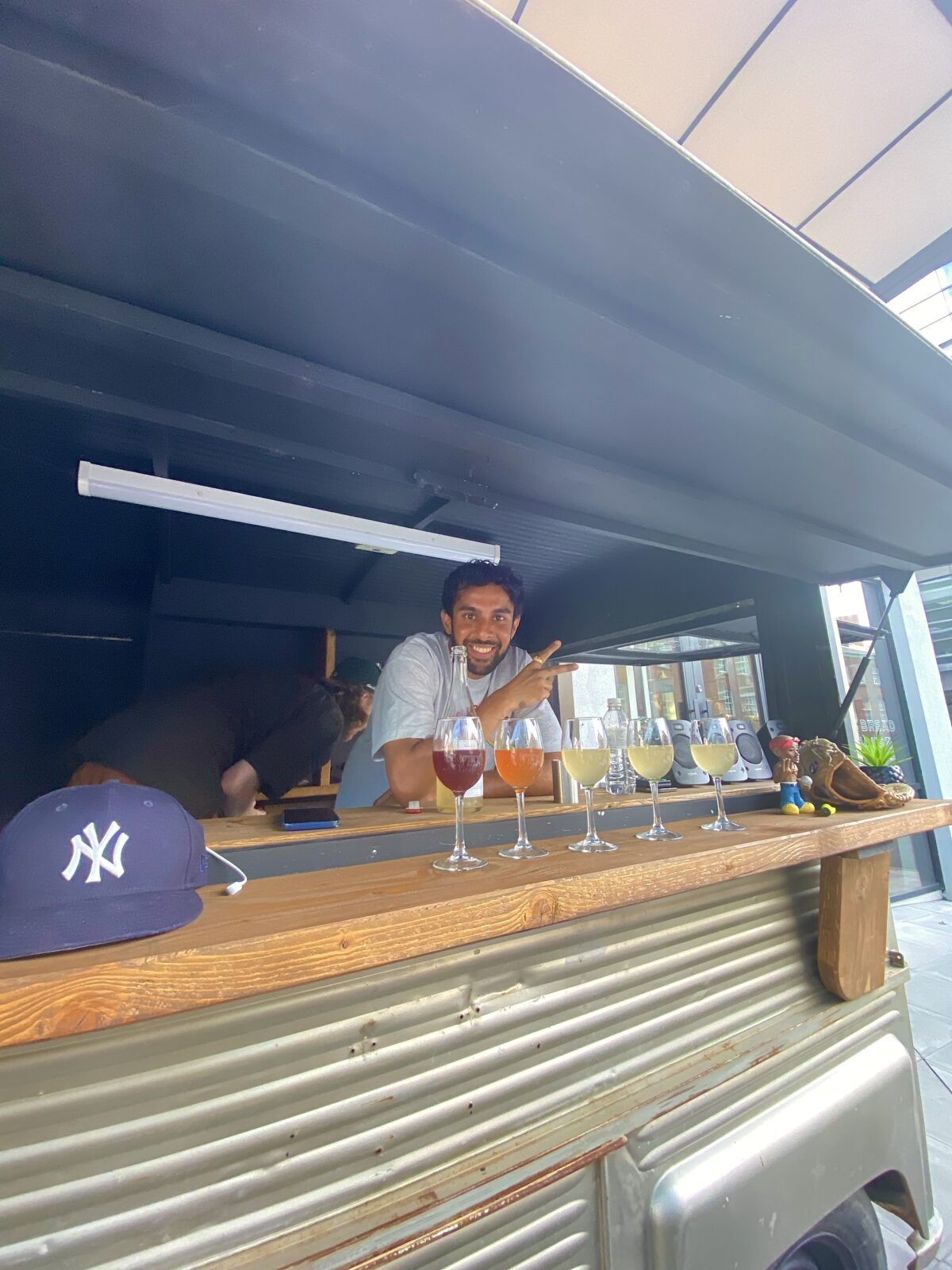 After launching a popular online-only wine delivery service during lockdown, founders Rick Farthing, Jack 'Gus' Surplus, Eoghan Neburagho and Razz Ashraf began hosting pop-ups across the city at different venues.
Now, they've parked up a truck beneath Quay Street's ABC Buildings for the summer – dishing out handpicked low-intervention goods every Thursday, Friday and Saturday from 6pm.
All four have other jobs, having first started the Bodega as a passion project in 2020.
Between them, they have a mixture of hospitality experience – Rick and Eoghan have done nearly a decade in the industry, whilst we hear that Raz and Jack "haven't had the pleasure of putting an apron on and doing a 12-hour shift frot of house."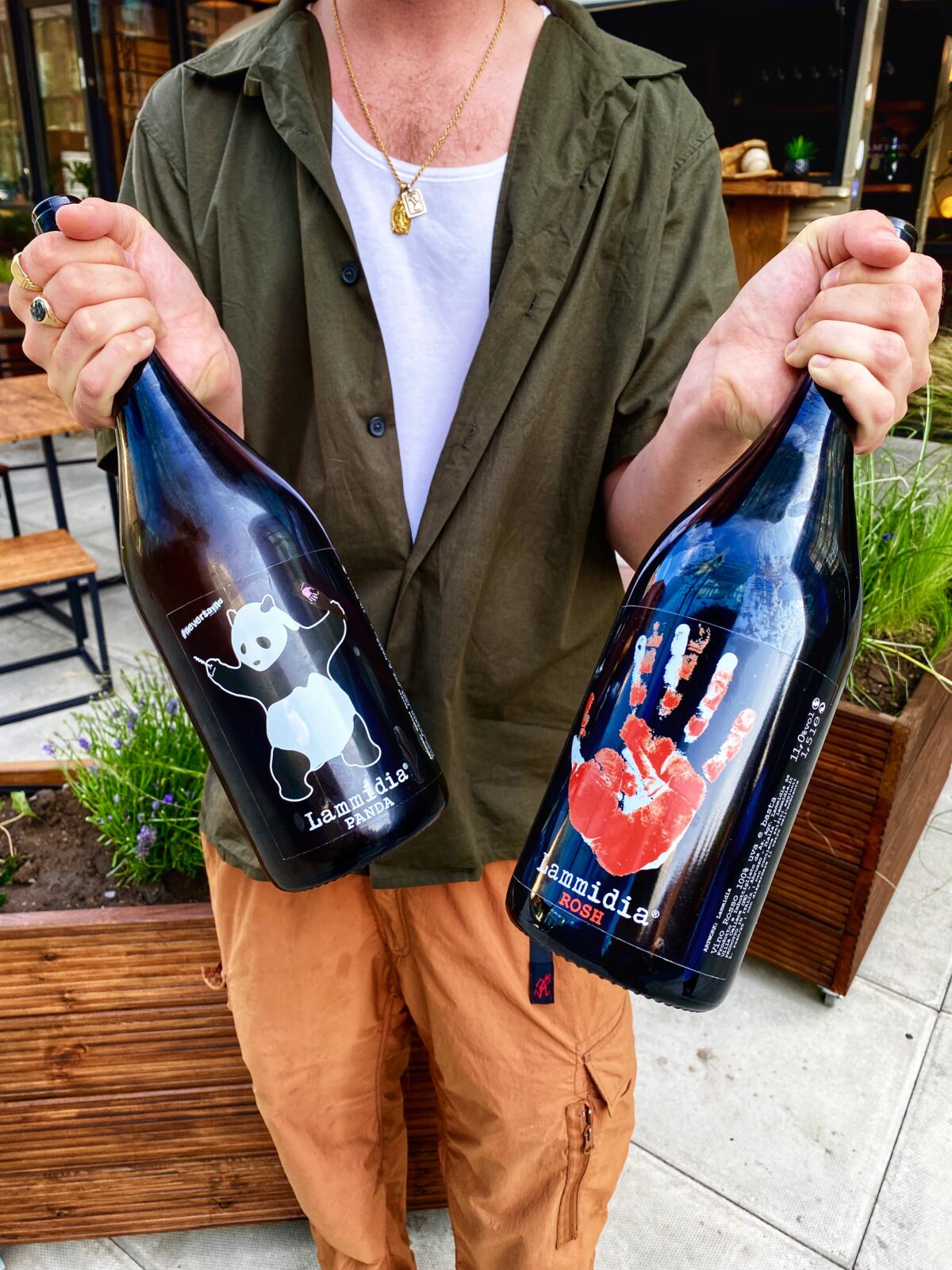 Still, they insist that having a team on both sides of the spectrum allows them to see things from different angles – and we're inclined to agree. It's no bad thing.
They told The Manc: "We select the wine that speaks to us. Not just the taste, but where it comes from, how it's made, and who it's made by. Not every wine we choose will appeal to everyone, but we're confident in our taste.
"Wine's known for being expensive (like expensivem expensive), and that alone adds to this 'elitist' view.
"I guess, when it comes to the Bodega, we try our best to keep the products on our level, what we'd say about this juice that'd make it appeal to us, and our friend groups, and their friend group"
Read more: Bundobust launch Indo-Chinese specials, including salt and pepper fries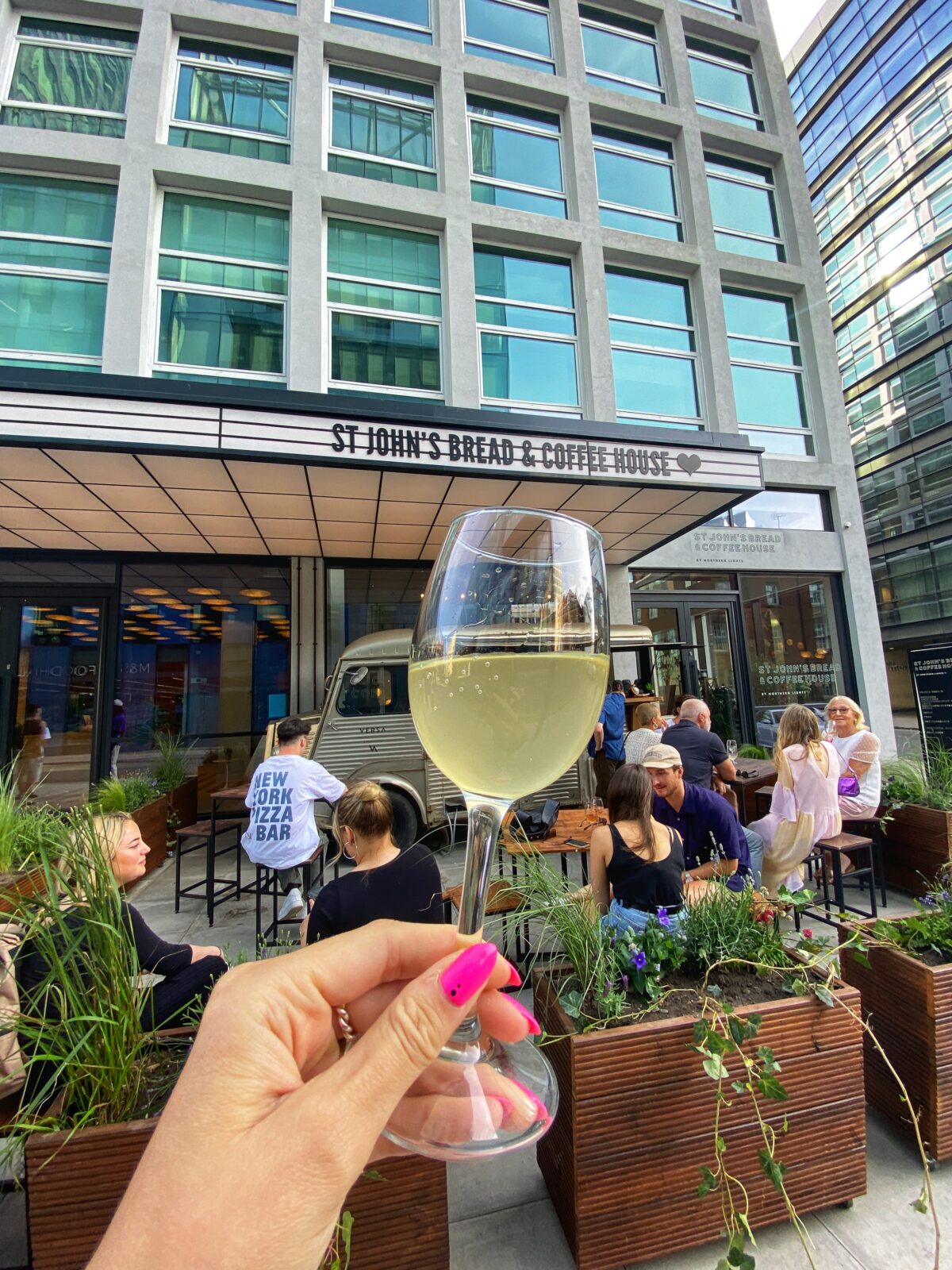 And on the subject of how New York has influenced their concept, they add:
"We have all traveled out there and experienced the bodegas and how they operate, from the characters that pass through to the cheap meals that the block depends on. We just felt like Manchester and New York culture have a lot in common with each other.
"New York culture has always influenced us, from the music, the fashion and the food. But, the community culture of a bodega is like no other. It's a neighbourhood institution where everybody is welcome, and that's what we wanted the bodega to be."
Read more: The family-run Prestwich bagel shop with queues out the door
Adding that, for now, they're not particularly fussed about launching a brick-and-mortar concept, they say that they're on the lookout for more pop-up opportunities going forward – so watch this space.
You can find the Bodega truck at 21-23 Quay St, Manchester M3 4AE every Thursday, Friday and Saturday from 6pm.
Feature image – The Manc Eats