News
Manchester Pride confirms plans to go ahead in 2021
Manchester Pride Festival is scheduled to go ahead from Friday 27 August until Monday 30 August in the Gay Village.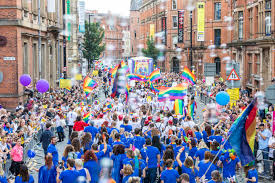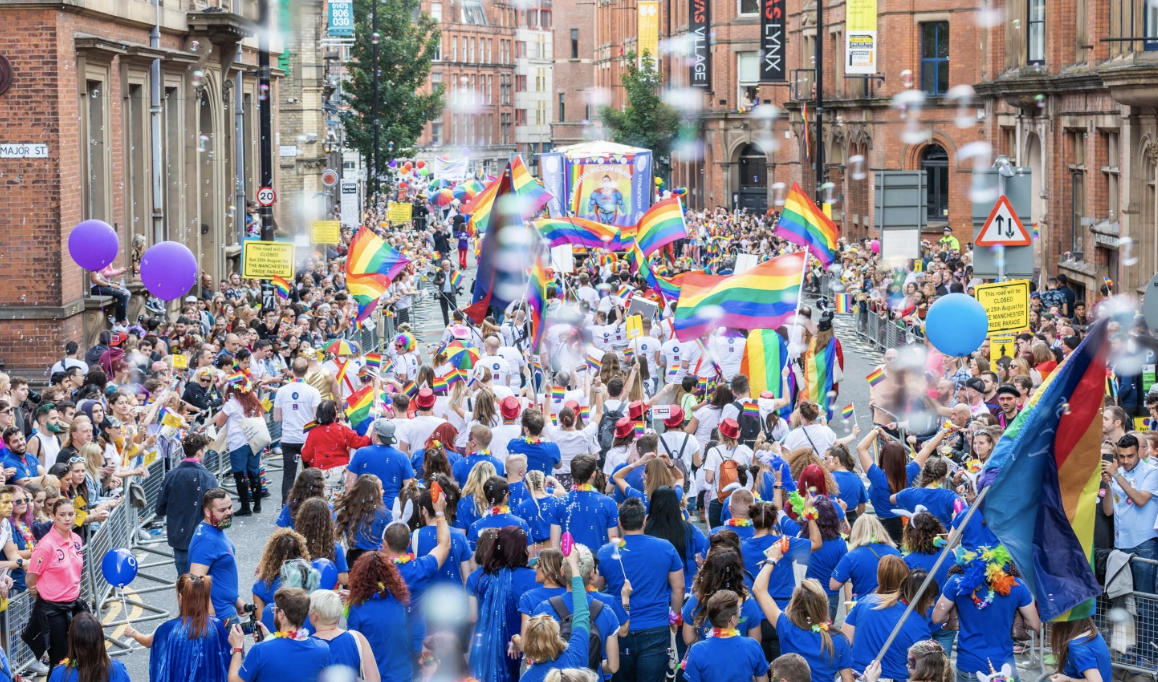 Manchester Pride is planning to go ahead in 2021, organisers have confirmed.
The LGBTQ+ festival – which historically takes over the city for a whole weekend every summer – had its 2020 edition cancelled due to the COVID-19 pandemic.
But following the government announcement that most COVID regulations could be lifted by June 21, Manchester Pride representatives said they are "doing everything they can" to ensure the event returns this summer.
The festival, held in partnership with Virgin Atlantic, is scheduled to take place in the Gay Village and surrounding areas – running for four days from August 27 – 30 (Friday to Monday).
The programme will include "all of the traditional elements", albeit MCR Pride Live will have a 50% smaller capacity.
Manchester Pride Festival 2021 will include:
THE GAY VILLAGE PARTY, 27 – 30 August 2021
MCR PRIDE LIVE, 28 – 29 August 2021
MANCHESTER PRIDE PARADE, 28 August 2021
THE CANDLELIT VIGIL, 30 August 2021
SUPERBIA WEEKEND, 28 – 29 August 2021
HUMAN RIGHTS FORUM, 29 August 2021
YOUTH PRIDE MCR, 29 August 2021
FAMILY PRIDE MCR, 28 August 2021
Mark Fletcher, CEO of Manchester Pride, said the postponement of the festival in 2020 was "necessary but extremely hard", and expressed his joy at being able to plan for a new edition.
"Naturally there is some uncertainty over what will happen in the coming months but we have to plan now in order to be able to deliver a festival of this scale," he admitted.
"We are confident that by reducing the capacity of MCR Pride Live we can deliver the event, as long as the government's plans for vaccinations and reopening of events and hospitality remain on track. With the health and safety of everyone involved our key priority, we remain cautiously optimistic and have plans in place to respond to a number of potential scenarios."
The CEO stated the team will attempt to make Pride a Covid-safe, live, and in-person event that sprawls across the city.
"If this just isn't possible then we will host an alternative, innovative, world class celebration that incorporates socially distanced events and digital elements to ensure that LGBTQ+ people in Greater Manchester can come together to celebrate and ensure that our campaign for greater LGBTQ+ equality continues at this vital time," Fletcher added.
Tickets for all events, from Superbia Weekend to Youth Pride MCR, will be released over the coming months.
Tickets for 2020 events have been automatically rolled over to 2021.
For more information about the festival visit the Manchester Pride website.