Sport
Manchester runners raise over £25,000 in 24 hours with 2023 homeless charity run
And counting!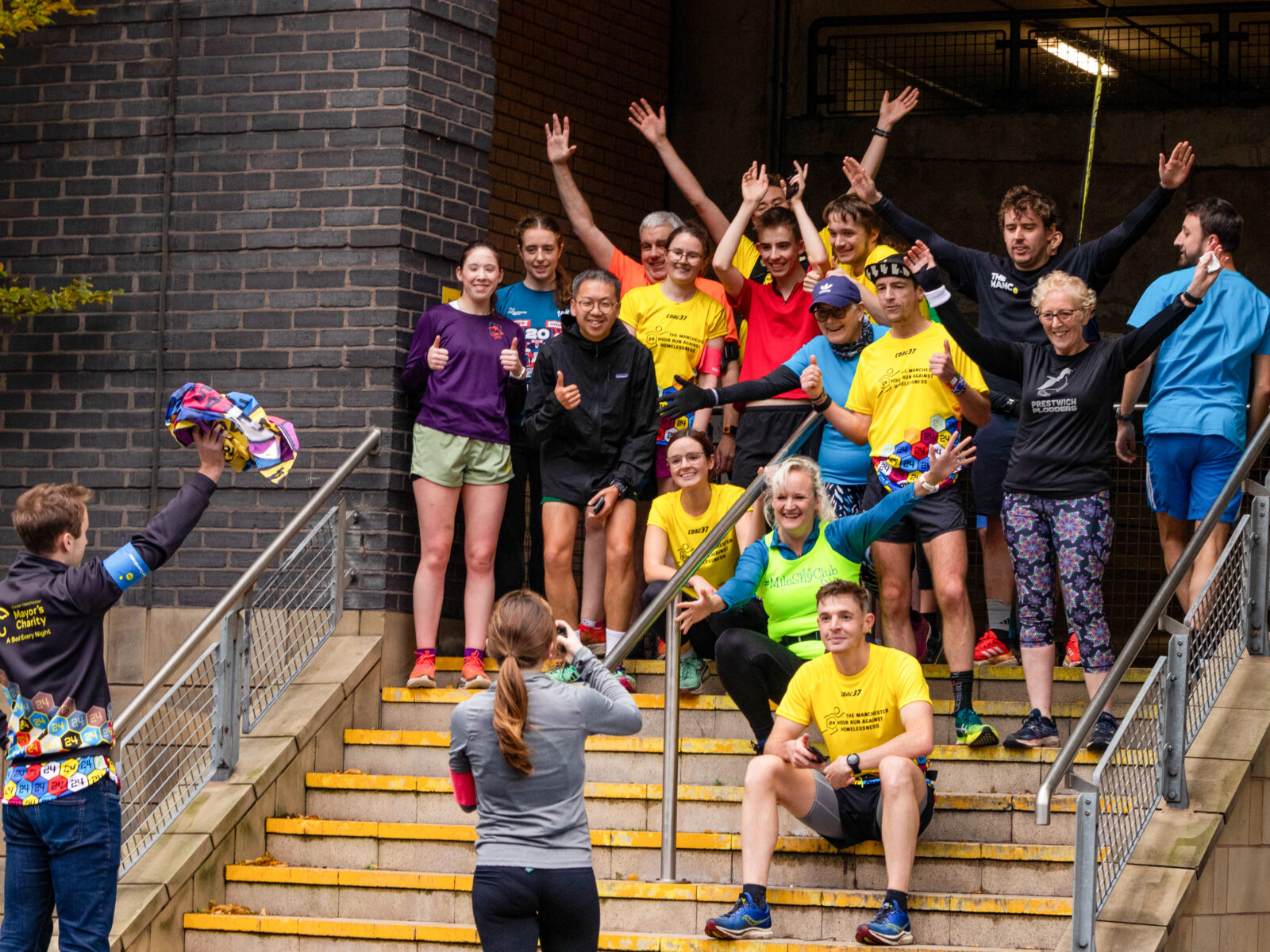 The 2023 Manchester 24 Hour Run Against Homelessness was a landmark year for the heartwarming charity run as this year local runners raised more than £25,000 for Greater Manchester's homeless community. Simply incredible stuff.
In what was just the fifth edition of the fundraising event, runners from all over the region and many others travelling into the city centre from across the UK once again put the hard yards in to raise money for the Greater Manchester Mayor's Charity (GMMC) and the 'A Bed Every Night' scheme.
Having comfortably smashed their biggest year to date, when taking into account fundraising matches, Gift Aid contributions and event t-shirt sales, The Manchester 24 Hour Run Against Homelessness has now cruised past £24k to raise a whopping total of £25,265 with their most recent relay race last week.
In case you need any more context for this truly staggering total, that means they raised upwards of £1k for every single hour they ran around Manchester city centre and funded the equivalent of approximately 842 crucial beds including food and support for rough sleepers — and they're still counting.
Recording 40 main relay laps, 1602 cumulative laps by runners and nearly 9,302 kilometres covered in total with virtual laps included, this year's charity run broke all manner of records.
With the largest wave which took place at 7pm on Wednesday, 15 November consisting of 230 runners, not to mention the returning runners on the previous lap, at one point there were roughly 400 runners out on the course all raising money for Manchester's homeless community.
As if 2023's tally wasn't already impressive enough, this takes the grand total raised for the GMMC and A Bed Every Night to over £51,000 since 2018, all through simply running their socks off. Unbelievable.
For instance, one local runner, Martin 'Marv' Lucass, ran a mindblowing 160km (100 miles) at the event without a single wink of sleep, stating: "It was the hardest thing I've ever attempted but still nothing compared with the thought of being homeless for even 1 night."
Read more:
More than 55 running clubs, local businesses and organisations took part, with the likes of 54-year-old Ian Sharpe running a ridiculous 150km on behalf of Chorlton Runners and Andra Risca setting a new female record for the event with 100km to her name. Even The Manc got involved.
Co-founder and Lead Organiser, Thomas Lewis, said: "It has been amazing to see so many clubs and local organisations in Greater Manchester come together and raise such an incredible amount of money for the charities scheme. The money's going to help make a real difference in the local community."
True to their word, the event's incredible organisers and volunteers for the University of Manchester's Run Wild MCR club didn't stop going until noon on Thursday, 16 November, taking turns to lead and tail laps on very little sleep — if any at all.
Every single person who took part should be immensely proud of their achievements and having done their bit for a deeply important cause and, thankfully, the donation page is still live HERE so you can still help make a real difference in a person's life. Aren't us Mancs wonderful?
For all the latest news, events and goings on in Greater Manchester, subscribe to The Manc newsletter HERE.
Featured Image — The Manchester 24 Hour Run Against Homelessness