News
Manchester student shares video of horrific misogynist rant on university bus
A deeply offensive and distressing watch.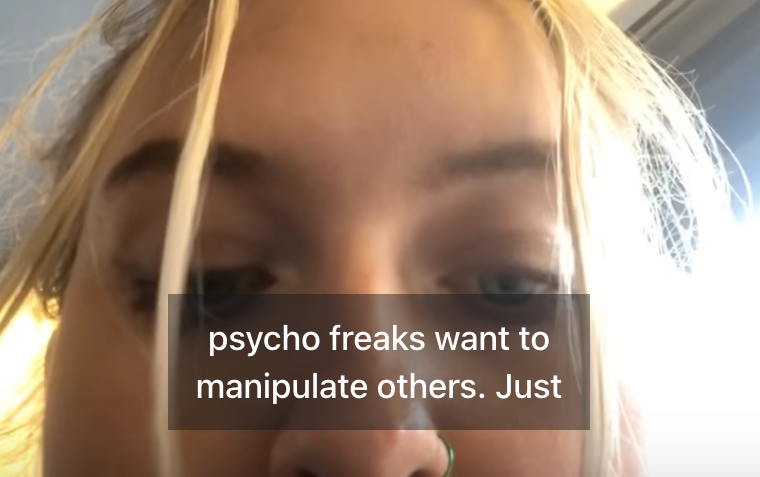 A Manchester student has shared a deeply upsetting video revealing the misogynist abuse she suffered during a recent journey on a university bus in the city centre.
Posted on a private Facebook group on 17 April, the student who wishes to remain anonymous for obvious reasons, shared three videos which captured an unknown individual subjecting her to horrific levels of verbal abuse while riding a Stagecoach bus near the unis.
Said to have occurred on the 42C service from Handforth Dean to Piccadilly Gardens along the Oxford Road corridor, the student boarded the bus and soon began to be abused by "a guy in his early 20s".
Just to pre-warn you, there's some very upsetting stuff in here:
Despite trying to ignore him, the man continues to abuse her indirectly, launching into a disgusting, misinformed and utterly deluded diatribe against women.
As the student wrote in the caption: "Just want to draw people's attention to something that happened to me about 3pm today getting on the 42C bus by uni. As I get on the bus there was a guy in his early 20s (white, blonde shaggy hair, tracksuit) with a beer bottle in hand on a pretty unsettling misogynistic rant.
"He soon turned his attention to me as a lone female passenger on the bus – he called me a bitch multiple times, told me he'd thought about killing his family and that he might kill me one day and asked me why I was so frightened of him."
She explains how "two lovely girls asked [her] to get off the bus early with them" and as she disembarked he remarked, "yeah I'd advise you do get off the bus because I'm going to f***ing kill you if you don't". Truly disturbing and concerning stuff.
The Manchester student said she reported the misogynist abuse and death threats to 111 but was told it was "probably just a one-off incident" and that "he'd just had a few too many". However, as you can hear in the audio, the man sounds fairly able to articulate, beer in hand or not.
Read more:
As she went on to add, "I believe he's probably on this bus multiple times a week harassing multiple different women and I want students to be made aware… I just want people to be especially vigilant and look after each other when using public transport."
She also encouraged others who may have experienced similar to get in touch should they need to talk about it and one person in the comments noted that "someone of a similar description outside of Cornbrook [tram stop] at around 6pm.
"Very similar slurs, primarily attacking women or those that appeared as such as they walked past. Very threatening language and spitting everywhere. Absolutely disgusting." What's saddening to know is that she will won't be the only female Manchester student to have been made feel uncomfortable on public transport around the city.
We approached Greater Manchester Police for further comment but they are yet to respond; neither Transport for Greater Manchester, Stagecoach nor the universities are yet to issue a statement either.
It goes without saying that we're so sorry she had to go through this and we'd urge any who has been through a similar experience to raise the issue with the likes of GMP and TfGM to help better police these incidents.
For all the latest news, events and goings on in Greater Manchester, subscribe to The Manc newsletter HERE.
Featured Image — Supplied/William Connolly (via Twitter)