News
Manchester United condemns fans for 'offensive' Hillsborough chants at Anfield
"We will work with our supporters' groups to educate fans on the issue."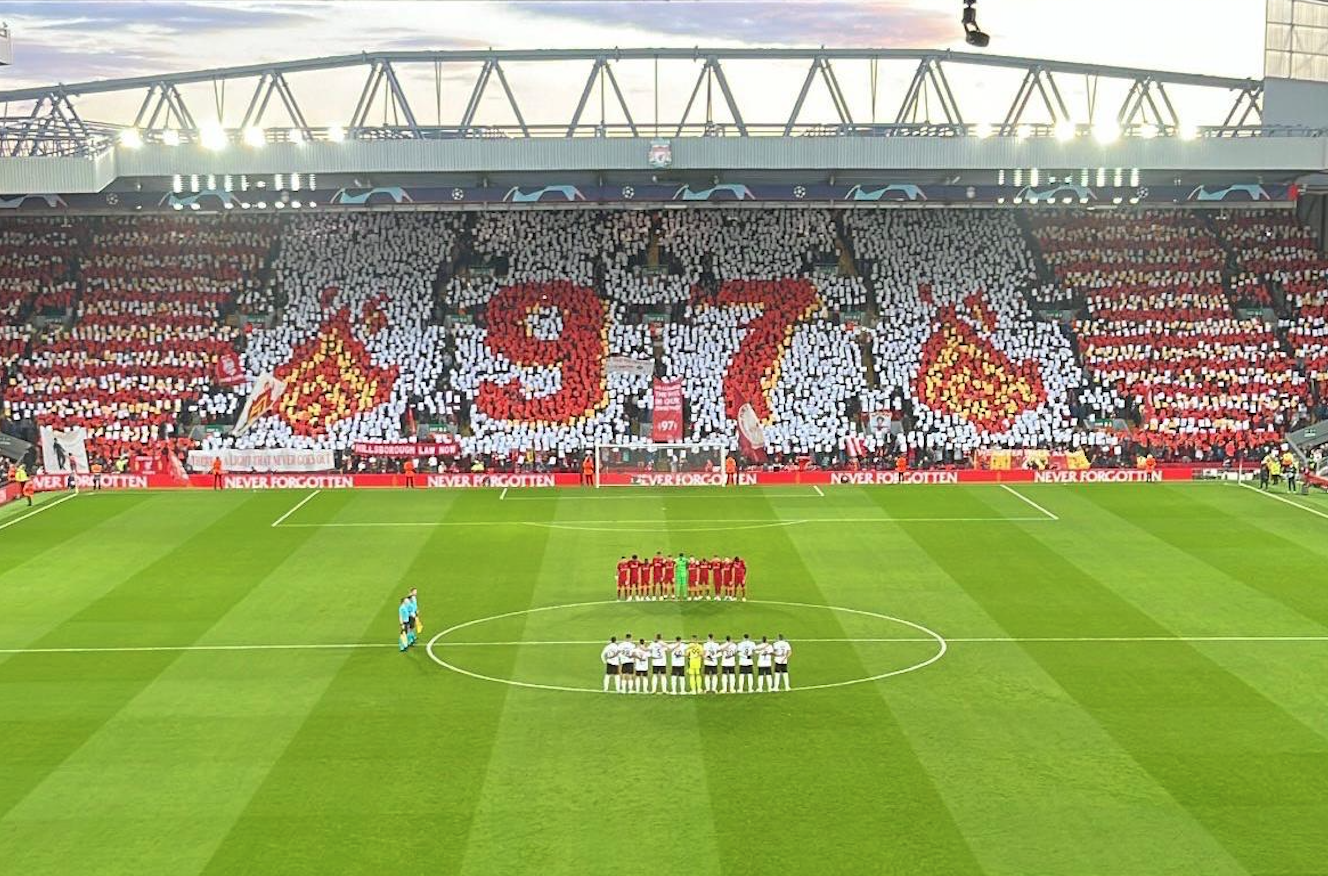 Manchester United has spoken out to condemn fans for "offensive" chants about the Hillsborough disaster at Anfield.
The two North West rivals faced each other in a Premier League clash at Liverpool's home ground Anfield on Tuesday evening, and while many headlines were initially grabbed by the emotional seventh-minute tribute by both sets of fans for Cristiano Ronaldo's newborn son, who tragically passed away, the Manchester club has now had to release a statement addressing supporters' actions later in the game.
During the match, some Manchester United fans said to have been observed chanting songs aimed at the Hillsborough tragedy, to which the club has deemed "completely unacceptable".
A statement released by the club addressing the situation reads: "Manchester United stands in solidarity with Liverpool and its fans in remembering the victims of the Hillsborough disaster [and] offensive chants about the tragedy are completely unacceptable.
"We will work with our supporters' groups to educate fans on the issue."
Read more: Manchester United and Liverpool fans come together for emotional tribute to Cristiano Ronaldo's son
The statement released by Manchester United followed what was the 33rd anniversary of the Hillsborough disaster – which saw 97 Liverpool fans lose their lives on 15 April 1989 as a result of a crush on the Leppings Lane terrace during an FA Cup semi-final against Nottingham Forest, at the Sheffield stadium.
The Hillsborough disaster is known as one of the worst sporting disasters in UK history, and an inquest later ruled that the supporters were unlawfully killed.
Manchester United's condemning of offensive chants aimed at the Hillsborough disaster come after cross-city rivals Manchester City also had to issue an apology last Saturday after a small section of its fans disturbed a minute's silence marking the 33rd anniversary of the tragic event during their FA Cup semi-final against Liverpool at Wembley.
"Manchester City are extremely disappointed with the actions of some City supporters during the minute's silence before today's game," a statement by the club read.
"The club sincerely apologises to all those connected with Liverpool Football Club."
Apologies made by both Manchester clubs also come after Mayor of Greater Manchester Andy Burnham, and Liverpool City Mayor Steve Rotheram, wrote a letter to MPs last week urging them to back the proposed 'Hillsborough Law' on the eve of the disaster's anniversary.
Read more: Northern mayors urge MPs to back 'Hillsborough Law' ahead of disaster's anniversary
The pair first joined forces at the start of 2022 to back the law that calls for a "fundamental reform" and seeks to support the families of the 97 Liverpool fans who lost their lives, but last week renewed their calls for fairer treatment for those bereaved, and called for changes to the justice system to prevent others going through the same "unnecessary trauma" endured by Hillsborough families.
Featured Image – George Wells (via Instagram)