News
Manchester's Animaid cafe claps back after local councillor brands it 'disgusting'
"We just want to have fun and dress like maids and sell Japanese merch without hurting anyone."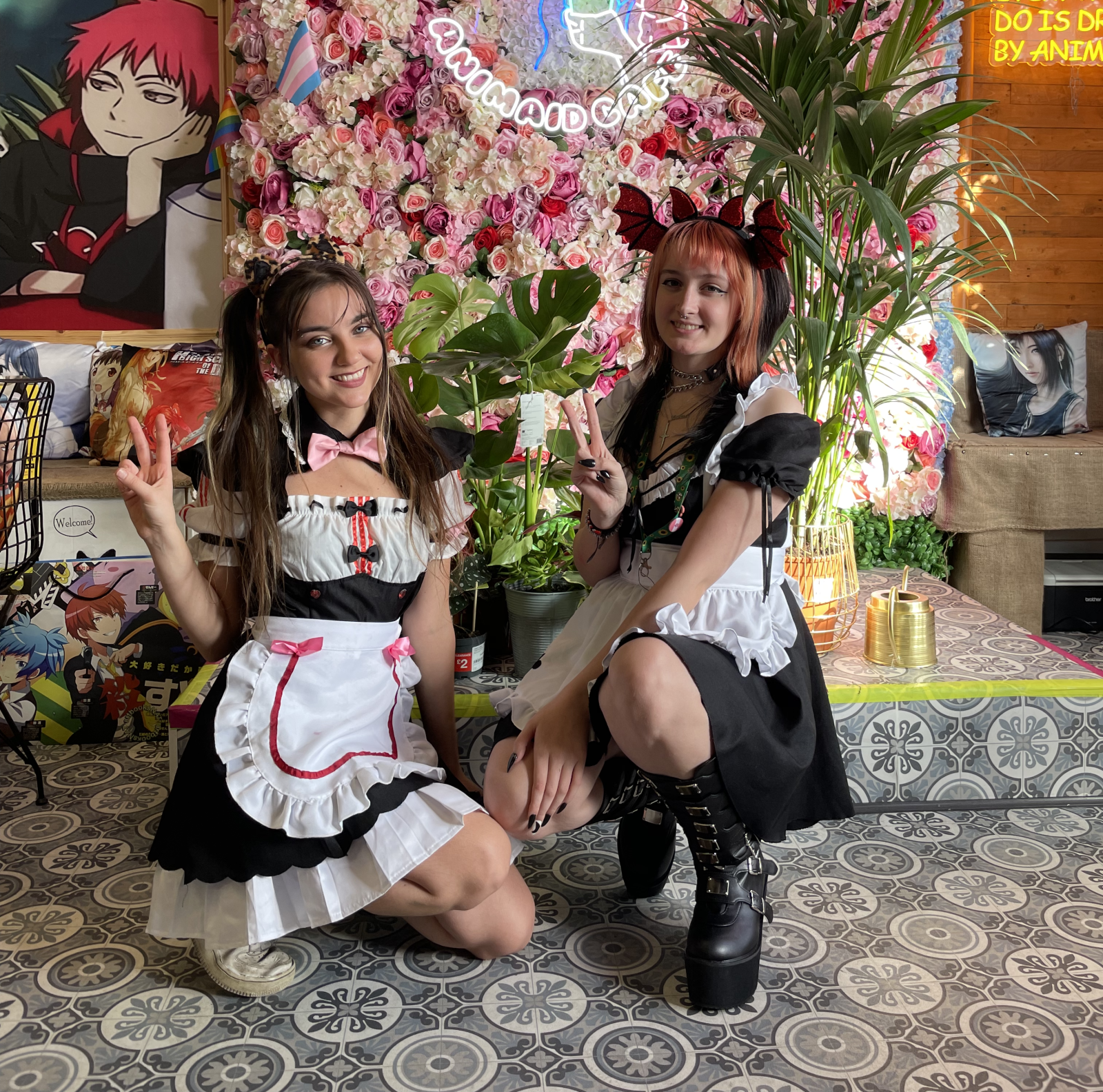 Staff at Affleck's Animaid cafe have hit out in its defense after a Greater Manchester councillor branded the business 'disgusting'.
Urmston councillor Joanne Harding has caused something of an uproar after tweeting that the Japanese-themed Animad cafe made her 'fresh crawl [sic]'
Asking "What fresh hell is this in Manchester?", her tweet continued: "A 'maid cafe' – No touching or asking to touch the maids. We have a gender based violence strategy and ask 'is this ok?' – this makes my fresh [sic] crawl."
After one person replied by describing the cafe as 'Hooters for incels', she responded by calling the business 'disgusting' before adding: 'If you've got to have a sign up saying don't touch the maids, there might be an issue. Women dressing in skimpy clothes, acting subserviently – what's not to love.'
The councillor has now set her Twitter profile to private, but her bio describes her as having 'ovaries of steel'.
She has represented Urmston on Trafford Council for more than twelve years and has previously spoken out against the harrassment of women in public life, most recently after receiving a sexually explicit card at her town hall office.
Unfortunately, it doesn't appear that Mrs Harding took the time to understand the bubble tea and cartoon-themed cafe's concept before going online to denounce the young women who work there.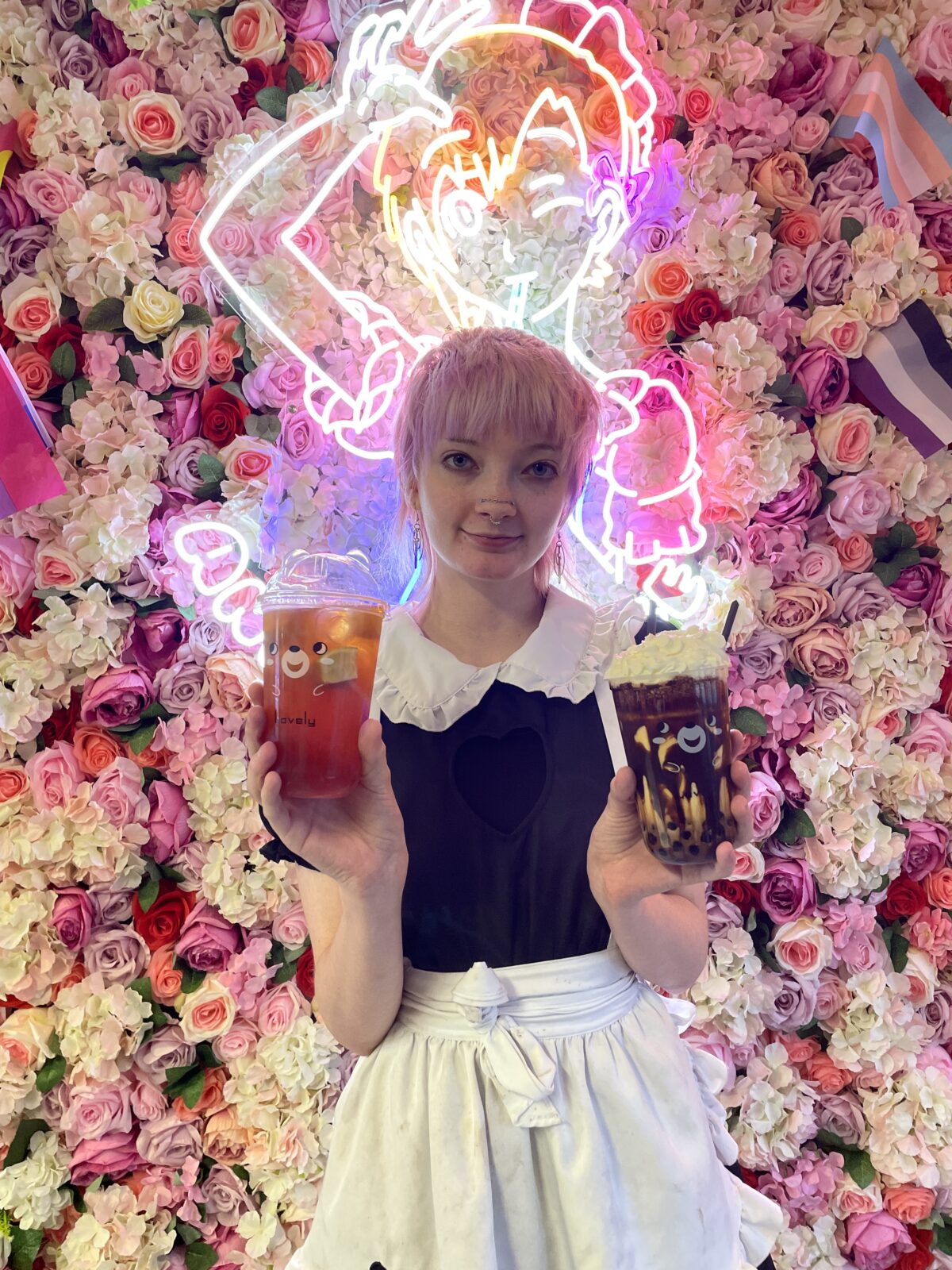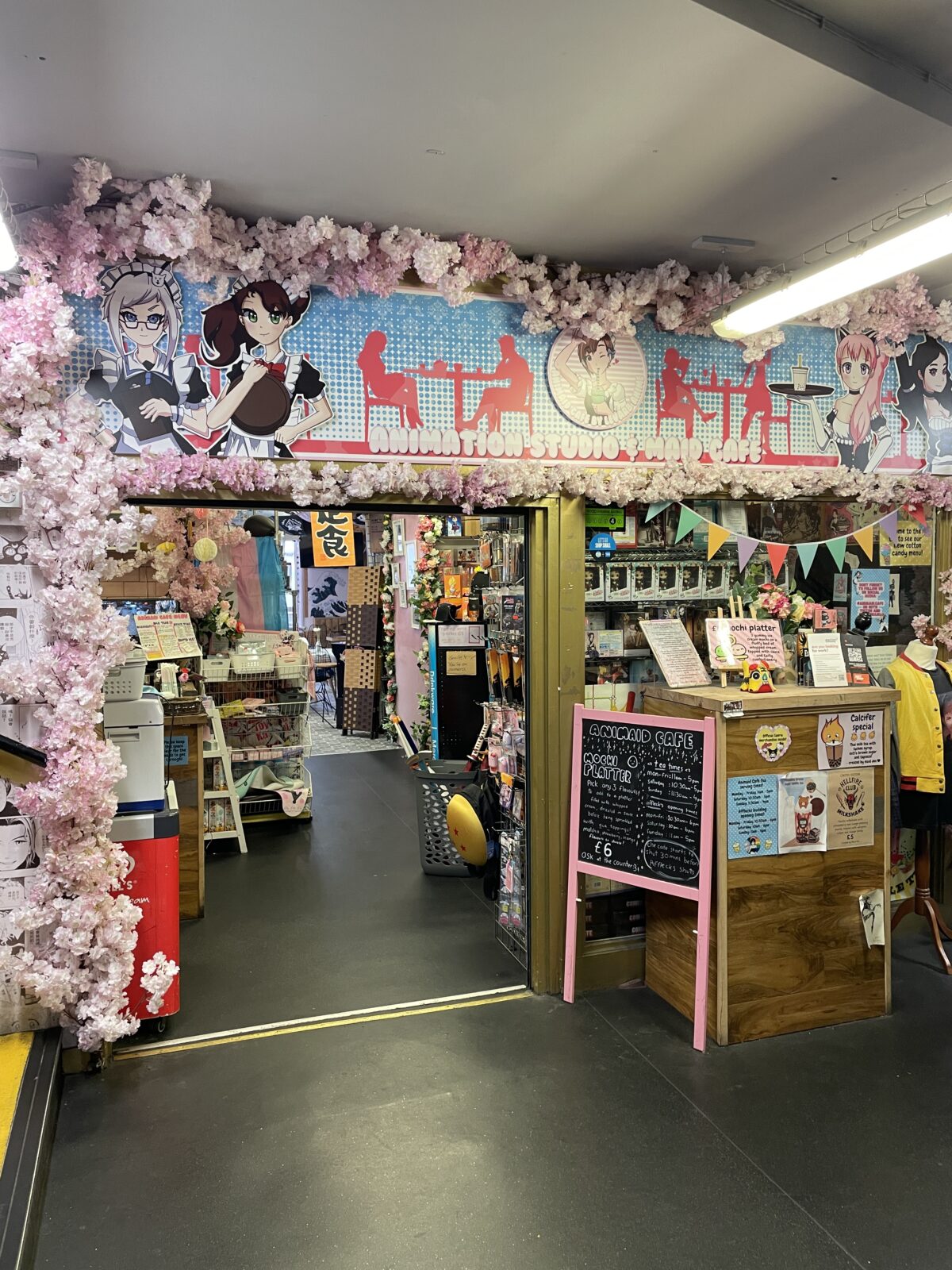 Vick Littley, a manager at the Animaid cafe, told the Manchester Evening News: "It was out of the blue and just felt derogatory. Most of the staff are young women – the post has been done with no grasp of what we actually are.
"We are a themed café where people can play board games, watch anime, sit and talk, study. We are not like how they are trying to portray us, we're a bubble tea anime-themed café."
Read more: The Japanese Anime cafe with real maids hidden inside Afflecks
On a visit to the popular Japanese-inspired cafe, The Manc spoke with a couple of the maids on the misconceptions that customers sometimes bring in with them.
They were keen to stress that, whilst the cafe does draw its inspiration from Japan's maid cafe culture, in no way are the staff wanting to be fetishised themselves.
Whilst in Japanese maid cafes customers commonly call the maid's "Princess" and vice versa are called "master", they explain that in their cafe at Affleck's the focus is all on having fun – not on sexualising the intimacy between customer and maid.
"In Japan, it's quite fetishised," explains Maid Ria.
"In their cafes, […] master and princess is like kind of like fetishist names […] we don't want any aspect of fetishising anything, we don't want any Asian fishing or anything like that because it's just disgusting."
"We just want to have fun and dress like maids and sell Japanese merch without hurting anyone."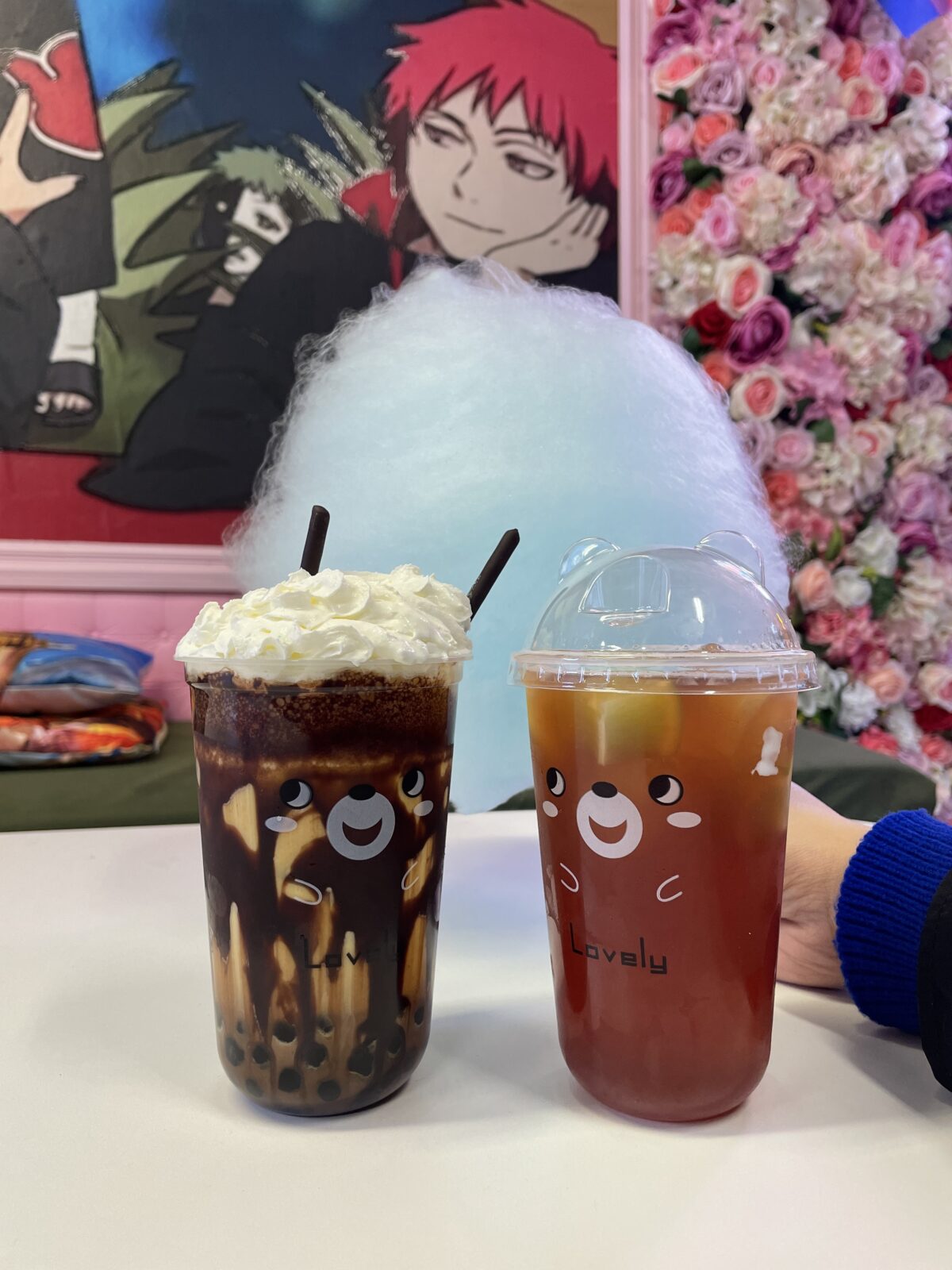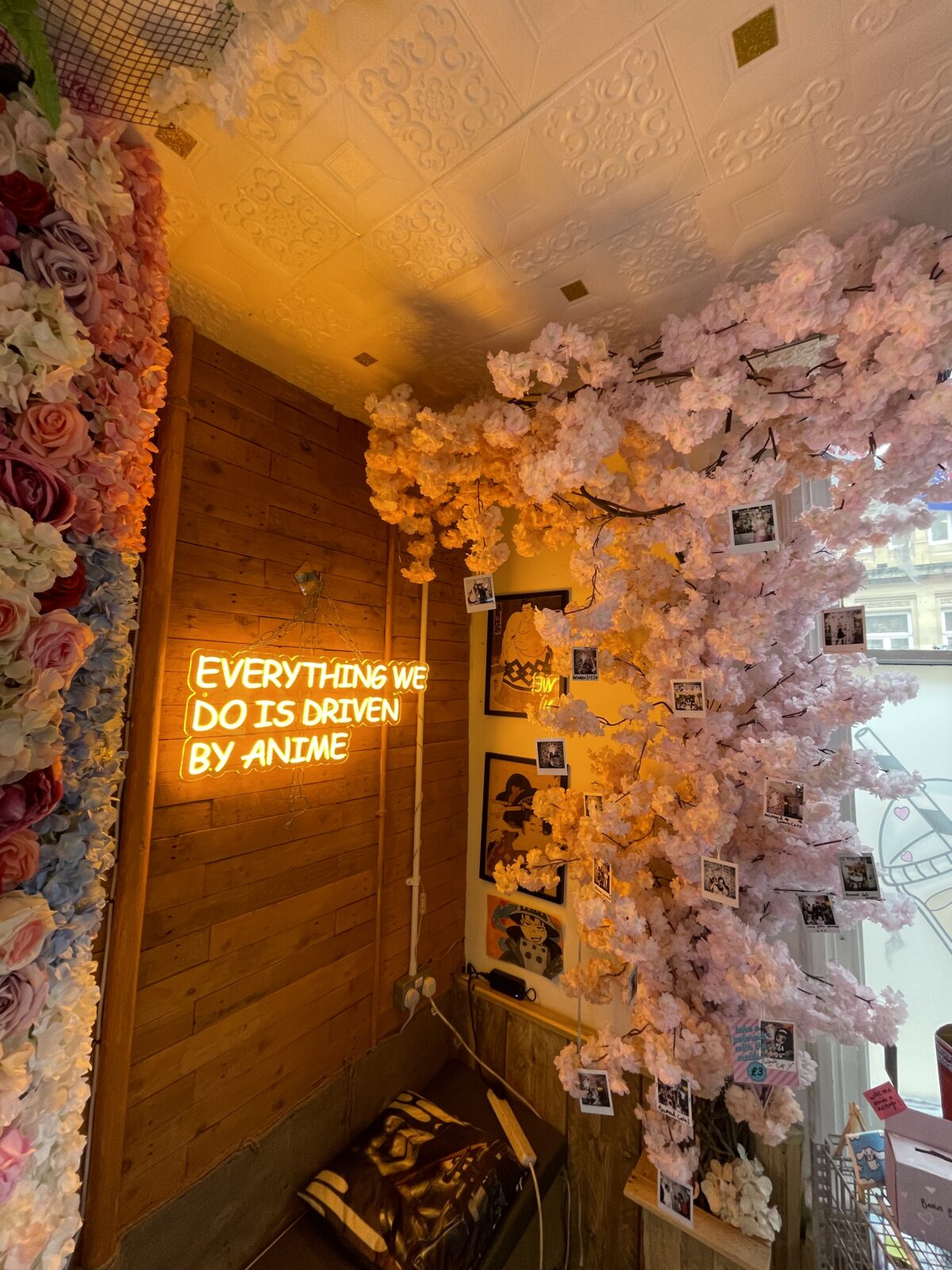 First opened in 2019, the cafe is the only one of its kind in the UK and has had various different iterations over the years – first starting life off as a shop downstairs before moving onto the second floor.
Inside you'll find rare anime dolls, imported Japanese snacks, milkshakes named after famous characters and stacks of comics which you can read for free.
Based inside its current unit for three years now, over time owners have expanded the space to add on a proper Japanese-style sakura cafe behind the shop – complete with upside-down umbrellas hanging from the ceiling and its very own sakura tree.
Read more: All the February Manchester restaurant deals, discounts and offers you need in 2023
Designed for like-minded people with a shared interest in anime, the cafe has been set up to be suitable for all ages where fans can socialise and initiate new friendships.
All of its maids are anime fanatics and experts too, and with their help owner Rio has created a safe space for anime fans where guests can watch anime, play video games, and transport themselves to cosplaying heaven.
Feature image – The Manc Group