News
Manchester's favourite slab shack is opening a new restaurant
From vegan fine dining to massive slabs of meat and cheese
Lazy Tony's Lasagneria quickly won the hearts (and stomachs) of Mancunians when it launched in the city last year.
Now, just a year into its journey and already many thousands of slabs later, owner Danny Keko is preparing to open a new sit down site for the eatery right in the heart of Manchester's Northern Quarter.
Moving into the basement of garden-themed bar and kitchen Alvarium, formerly Cord Bar, Lazy Tony's will be taking over the kitchen from the fine dining vegan concept Black Leaf serving up its popular lasagnas, giant mozzarella sticks and espresso martini tiramisu.
Whilst Lazy Tony's has been hinting for the past few weeks about a new site, the location wasn't confirmed until this weekend when Black Leaf and Alvarium both shared the news to their social media channels.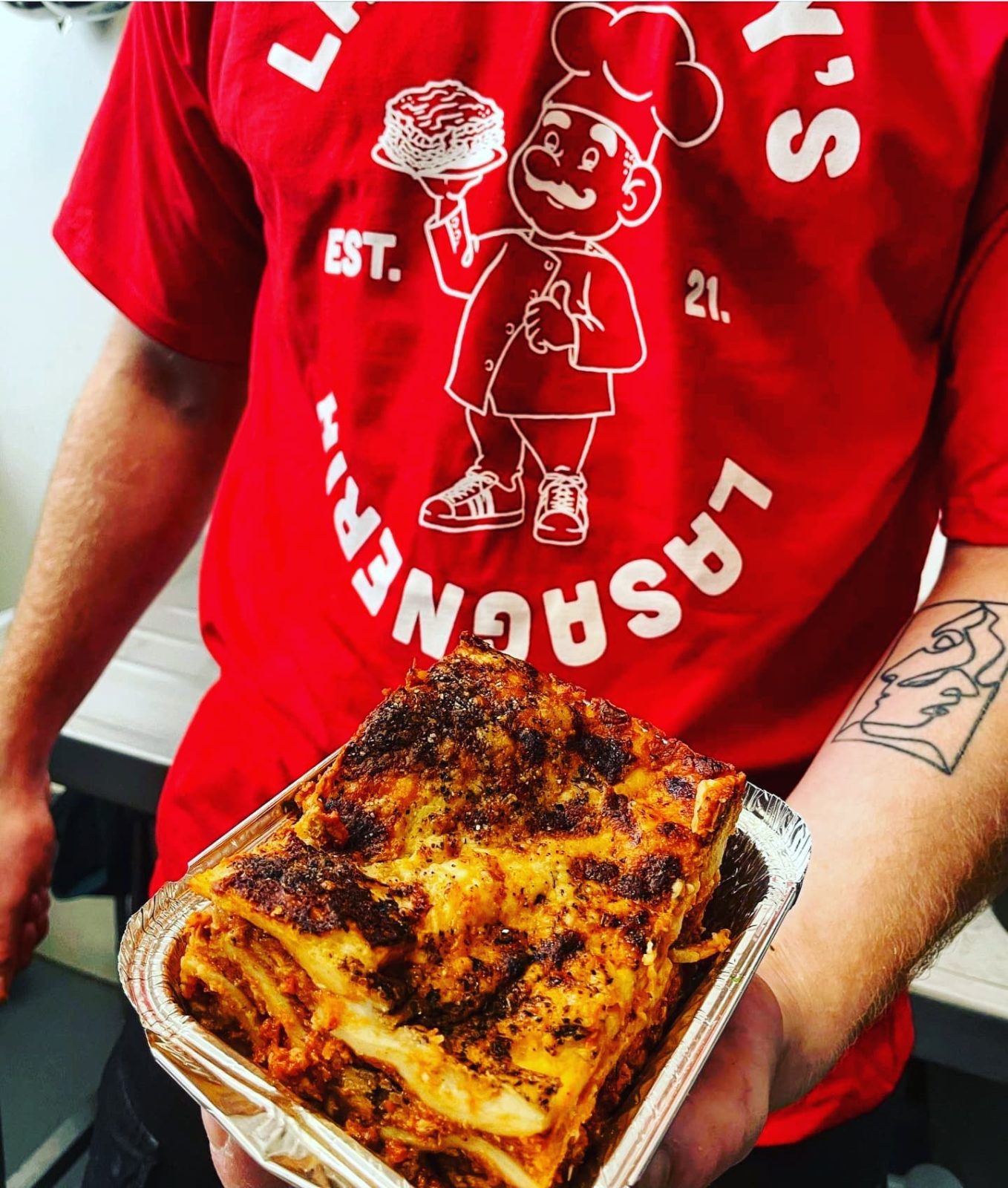 Speaking on Lazy Tony's imminent arrival Lazy Tony's, Alvarium said: "From Friday the 29th April, we will be welcoming Lazy Tony's Lasagneria into our restaurant downstairs.
"Lazy Tony's are hyped for this opportunity and we're excited to bring them in and see where we can take the Alvarium brand alongside their partnership.
"Although we will be sad to part ways with Black Leaf, our space has always been one which allows small brands to grow into their own.
"Lazy Tony's started in lockdown and immediately gained a great following. Each section of their menu has both veggie and vegan options and they, like ourselves and Black Leaf, are focused on becoming a concept that you know and love.
"We look forward to seeing what Black Leaf will become in the future, and what Lazy Tony's Lasagneria have in store for us!"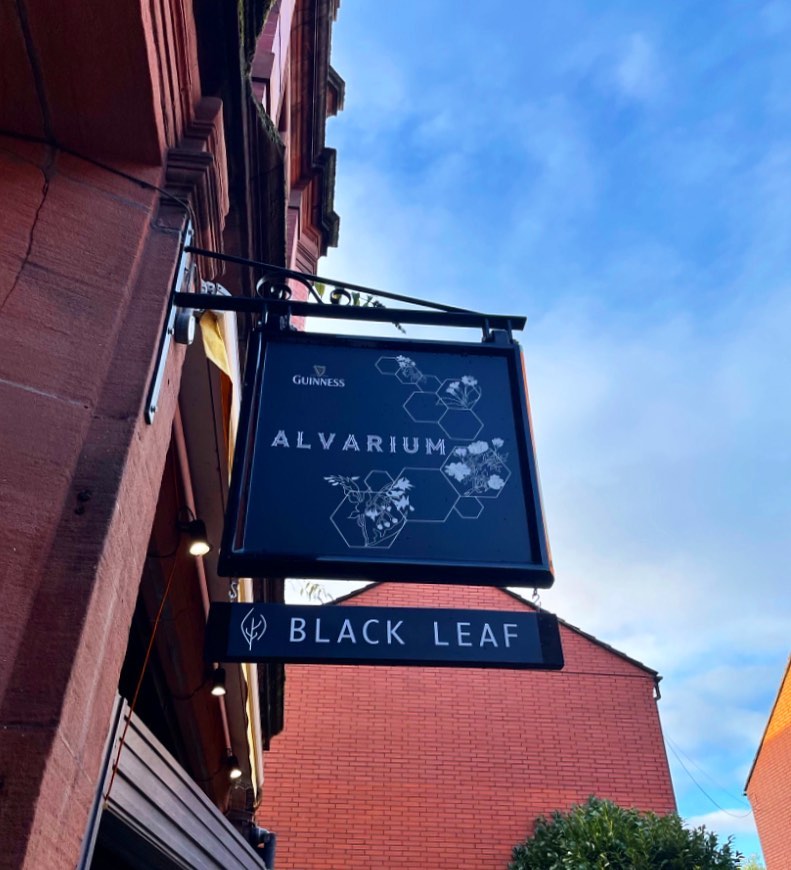 Sharing the news of its departure, Black Leaf restaurant said this will not be the end of the road for the concept and that they've now got plans to find a new site of their own.
They wrote: "Having been hosted in the Alvarium kitchen for over a year now, we've loved our subterranean home. However, we believe that we are now ready to find a new site of our own.
"Although we will be sad to leave Alvarium, and what we have built together, we are going to take some time to fine tune our concept and hope to find a new space that works better for us.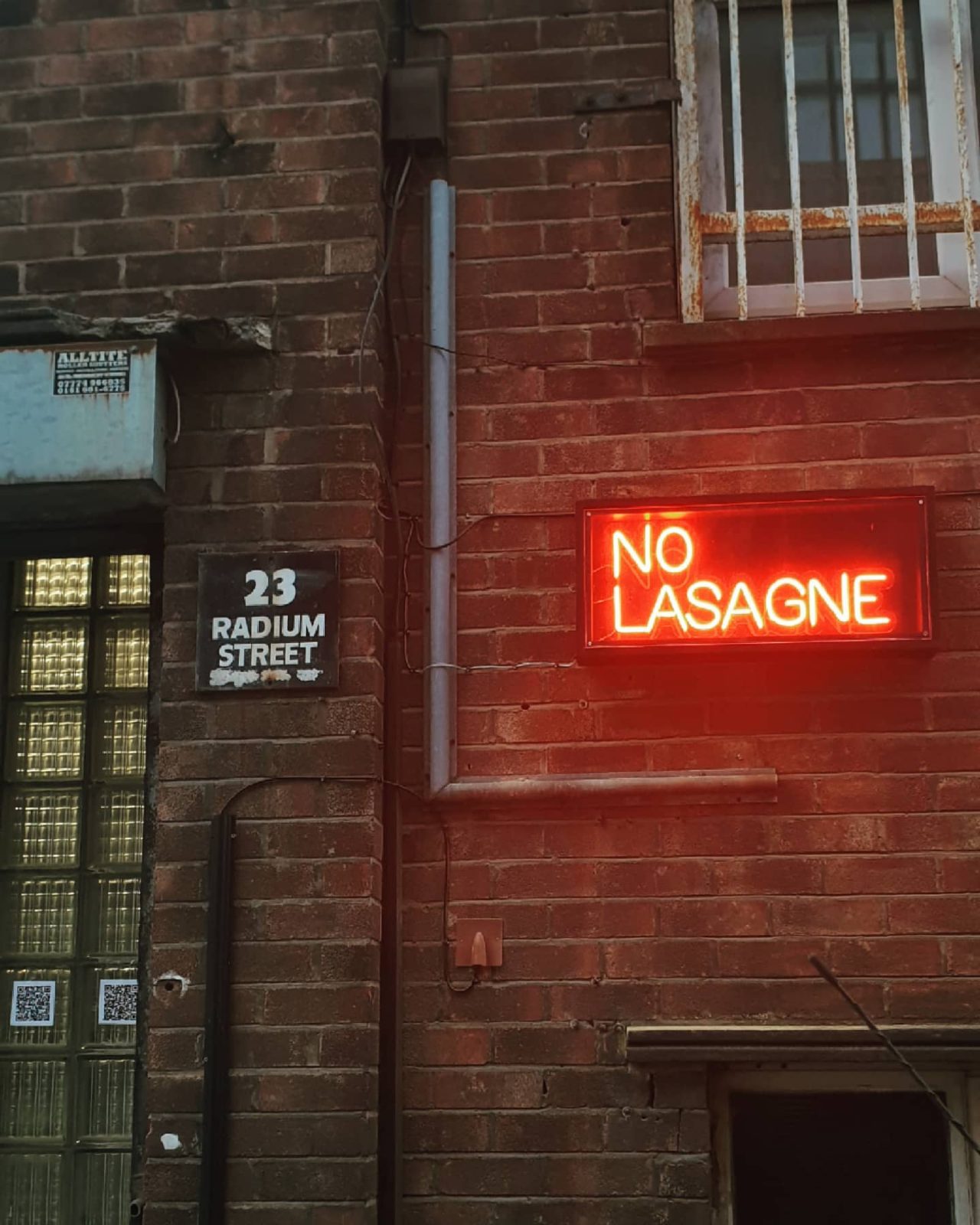 "This is not the end for Black Leaf, although closing for now, we will be returning as soon as possible, and bigger and better than ever.
Read more: Manchester restaurant Dishoom scribbles calories off menu at customer's request
"We are so grateful for all of the support from you and have loved every moment of our time here at Alvariumm however we now believe our brand is strong enough to fly the nest and have a space of our own to grow Black Leaf further into everything we aspire to be.
"In the meantime, we are happy to be able to free up the space for a local, independent business who aren't able to have their own site. This steppingstone has allowed us to grow and develop and we are excited to see who has this opportunity next."
Whilst a date for Lazy Tony's official opening at the site is still to be confirmed, Black Leaf has confirmed its last day at Alvarium will be 27 April. From now until then, the kitchen will be offering 25% off food Monday to Thursday for those fans who want to give it a proper send off.
Feature image – Lazy Tony's Lasagneria