News
Manchester's loathed big grey boxes have been replaced… by bigger black boxes
The big grey boxes that had taken over Manchester city centre pavements in recent months have finally been replaced.
But if haters of the boxes were hoping the pavements were going to be unobstructed, prepare to be disappointed.
The loathed pavement-blockers are being upgraded to new digital advertising screens, which are the same width but significantly taller.
This week, some of the new screens have begun to appear, including one on Oxford Road near the Central Library that takes up almost half the pavement.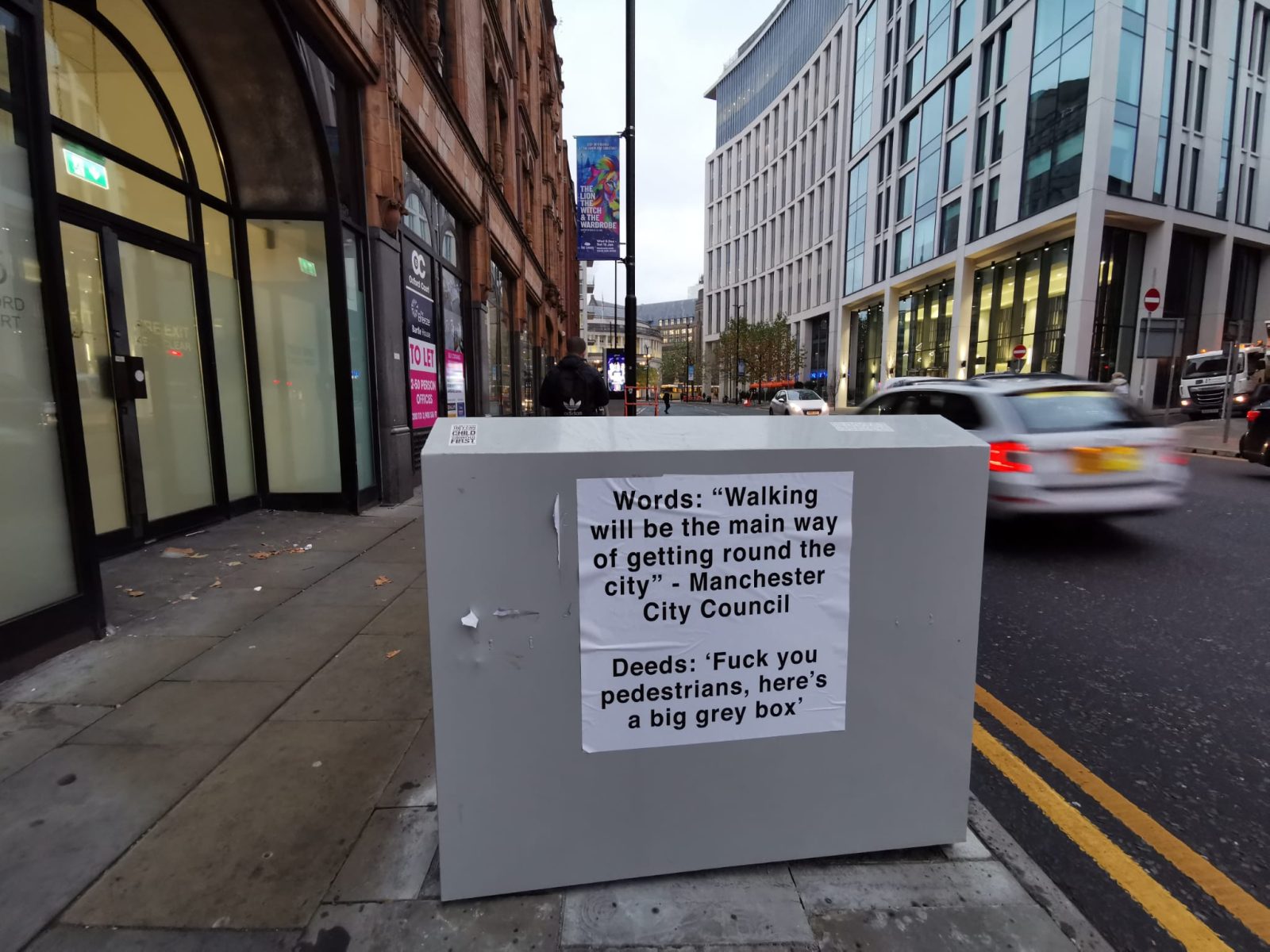 The new towering black boxes are replacing the traditional backlit paper advertising columns that have been in the city centre since the 1990s.
They're expected to bring around £2.4m in advertising revenue into the city each year.
People weren't pleased with the grey boxes, which were temporary structures to house wiring for the new screens.
One mystery person went so far as to plaster 'f*** you' posters on them all.
Manchester City Council said that work on the new units would be completed by December 14.
A spokesperson for Manchester City Council said last month: "A total of 86 sites are being upgraded to new digital screens following planning consent being granted.
Read more: Award-winning Liverpool cafe Bold Street Coffee opens in Manchester
"This planning process took into account highway safety for each individual unit as well as the historic impact of their placement, including how pedestrians move on the highway.
"The Council understands the concerns around the temporary grey covers for the units however, they were essential to protect members of the public from the electric cables which will supply power to the new units.
"Importantly, set against a decade of cuts to Local Authority budgets this upgrade will provide the Council an additional £2.4m in revenue each year, money which will be spent providing the vital services thousands of Mancunians rely on."
Featured image: The Manc Group