News
Marcus Rashford teams up with chef Tom Kerridge to help get children cooking
The pair will post 52 recipes - accompanied by cook-along instructions - to Instagram every Sunday morning.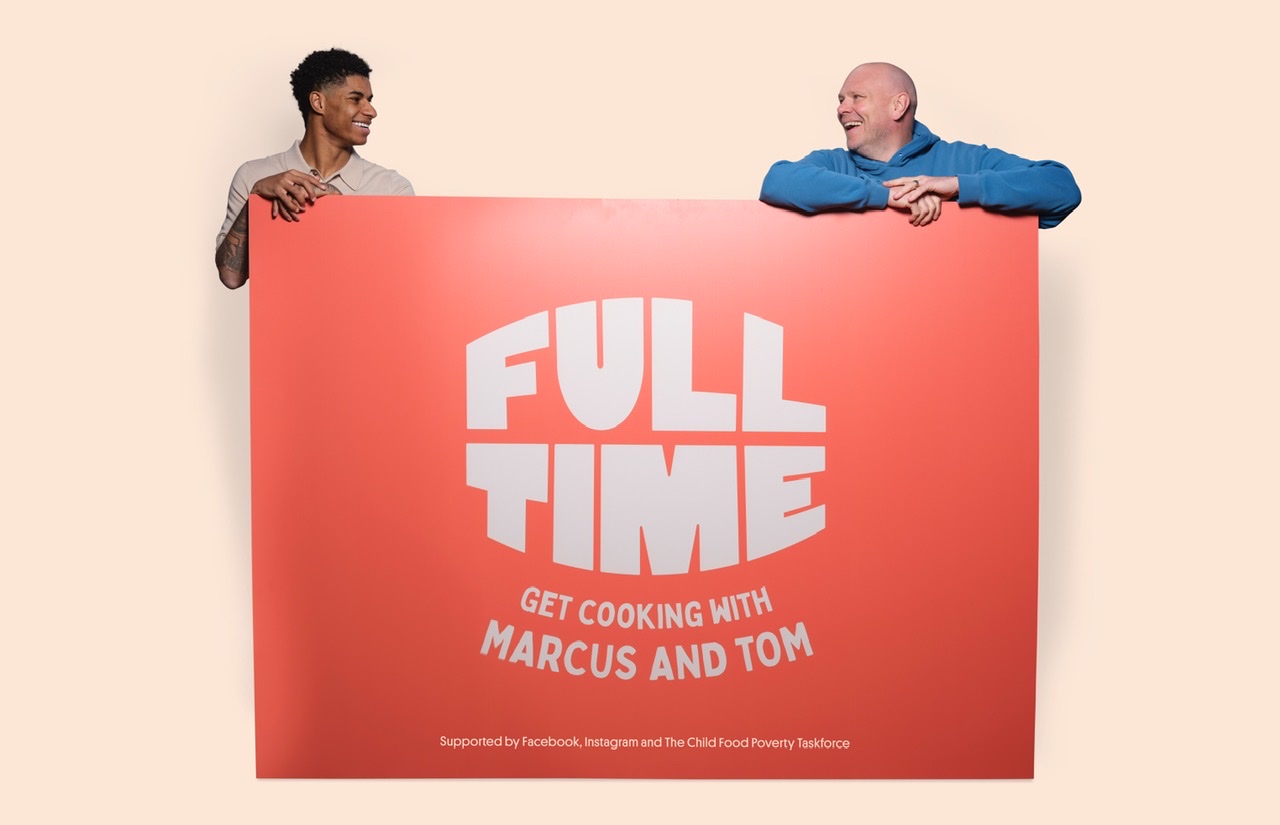 Marcus Rashford has teamed up with Michelin-starred chef Tom Kerridge to launch a new campaign designed to help families cook healthy meals on a budget.
The nationwide scheme – titled Full Time: Get Cooking – will see the Manchester United striker and acclaimed TV foodie shoot cooking videos together and release them weekly via social media.
The pair, who collaborated on the National Food Strategy earlier this year, will post 52 recipes in total – with a new video appearing on Instagram every Sunday morning.
The free recipes will be available on recipe cards in supermarkets, schools and food banks – with a QR code linking through to the Full Time social media page.
Tortilla Pizzas, Chicken Satay Stir Fry, Fish Pie Jackets, Mexican Style Chicken, Broccoli & Cauliflower Cheese, Creamy Chicken Pie and Fish Finger Butties are just some of the items set to appear on the channel.
Each recipe will be easy to create with limited equipment.
Manchester United and England footballer Rashford has led a relentless campaign to end food poverty for over a year – having established a direct line to Downing Street during a successful bid to force a government u-turn on free school meals.
His efforts have earned him numerous accolades including an honorary doctorate from University of Manchester – but his latest mission involves getting families to spend time together in kitchens.
Rashford commented: "This project is for every child and I really hope parents and carers will benefit from having a bit of valuable time together in the kitchen when family activity is heavily restricted by financial restraints.
"We needed to come up with a creative project that really engaged children most in need, preparing them for what adult life has to offer, whilst also attracting all children to break down stigma around usage of [food] vouchers.
He added: "Even though I'm not the best cook, I've enjoyed getting in the kitchen and doing my best.
"When my mum was at home I'd always watch her cooking and have a nosey and a laugh. Half an hour of a bit of fun before I went back to sleep and she went back to work. From where I look at it, why not create something similar to that?"
Kerridge – who owns the Bull & Bear restaurant at Manchester's Stock Exchange Hotel – also remembers the value of learning to cook for himself when he was a teenager.
The chef stated: "Marcus has always been one to encourage life skills and cooking is a valuable skill that everyone can embrace and that will see you through the whole of your life.
"If you can engage with food from the start, you can grow, develop and build your own collection of recipes, and enjoy cooking together.
"This is peeling carrots, peeling potatoes, dicing onions – this isn't making tagines or braising beef briskets. This is right at the beginning."
The first Full-Time: Get Cooking video will be released on Sunday 25 April.
Follow Full Time on Instagram.