News
Match of the Day to go ahead without pundits as they boycott in solidarity with Gary Lineker
Lineker took aim at the government's new asylum policy and his peers are making it clear they do not condone him being punished for it.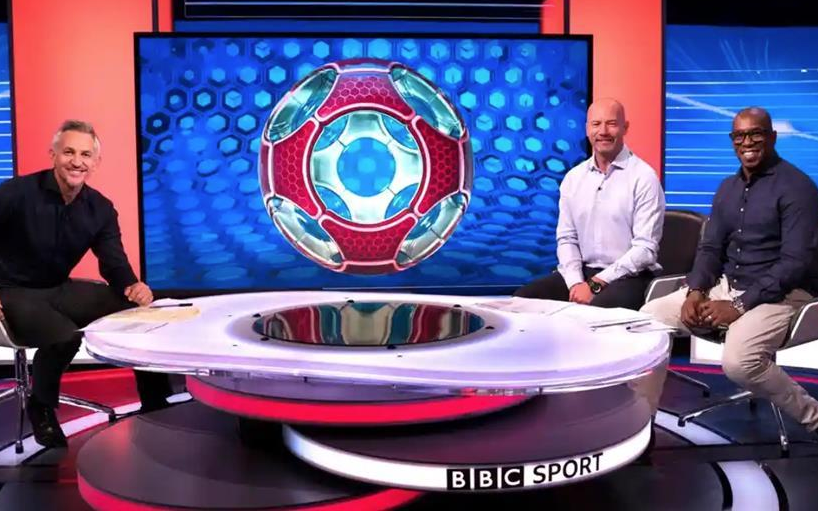 In a controversial and watershed moment for the BBC, Match of the Day is set to go ahead without any presenters for the first time ever as pundits boycott the show in solidarity with Gary Lineker.
Gary Lineker was asked to take a step back from presenting the historic and hugely popular football analysis show after the BBC had a 'frank' discussion with him following a number of his tweets which criticised the Home Office's new asylum plans on social media.
Having been part of the programme for more than 30 years either as a pundit or as lead anchor, a position which he has held since 1999, Lineker's suspension from the show has upset and troubled many, including the majority of his regular colleagues.
Reacting to the news that their friend and peer would not be presenting Saturday's show, former footballer and regular co-host Ian Wright was the first to inform the BBC that he wouldn't be appearing as a pundit either.
And he was by no means the last, as not long after, fellow Match of the Day veteran, not to mention part of the usual and iconic Saturday night trio, Alan Shearer also informed the corporation and his followers on social media that he would not be appearing either.
Moreover, another MotD regular, Jermaine Jenas, reinforced the message of solidarity on Twitter: "Been on air with The One Show. I wasn't down to be doing Match of the Day tomorrow, but if I was I would of said no and stood with my fellow pundits and Gary Lineker".
The same goes for former Manchester City star turned pundit, Micah Richards, who insisted that were he scheduled to appear, he would have made the same decision to boycott.
This comes after Home Secretary Suella Braverman said she was "disappointed" by Lineker's remarks after he stated that the government's targeting of migrants and refugees is "immeasurably cruel" and that their continued choice of language was "not dissimilar to that used by Germany in the 30s".
As a result, BBC stressed their impartiality guidelines and while several took issue with Lineker sharing his political opinions on his Twitter profile, it seems plenty more have come out to defend him for speaking out against the Conservative government and say that his punishment is cause for concern.
With most of the regular punditry team having come out to assure that they would not be presenting after Lineker was stripped as host, the question then turned to who else could appear, and many quickly jumped to BBC's Football Focus host, Alex Scott. She quickly put a stop to that talk.
Read more:
Scott is now said to have pulled out of her Football Focus duties as well, with the bulk of the BBC's sports personnel all making the message very clear: they stand with Gary Lineker.
The 62-year-old had already issued a statement saying he had "never known such love and support in [his] life" following the initial wave of people showing their solidarity with the ex-England international.
However, after learning that Wright, Shearer, Jenas; Scott and Richards had all bowed out of appearing too, Lineker is said to have been left 'in tears' as he broke down in overwhelming emotion following the unified response from media personnel and fans alike.
As for the BBC, they have said MotD will go ahead without presenters for the first time since 1964 and focus simply on video highlights of the action from this weekend's round of Premier League fixtures. Meanwhile, viewing figures are expected to plummet as the BBC and the government face revolt for trying to censor opposition, free speech and any form of criticism — even if the information is accurate.
For all the latest news, events and goings on in Greater Manchester, subscribe to The Manc newsletter HERE.
Featured Image — BBC