News
Matt Hancock's tell-all interview about his affair has 'put people off their pancakes'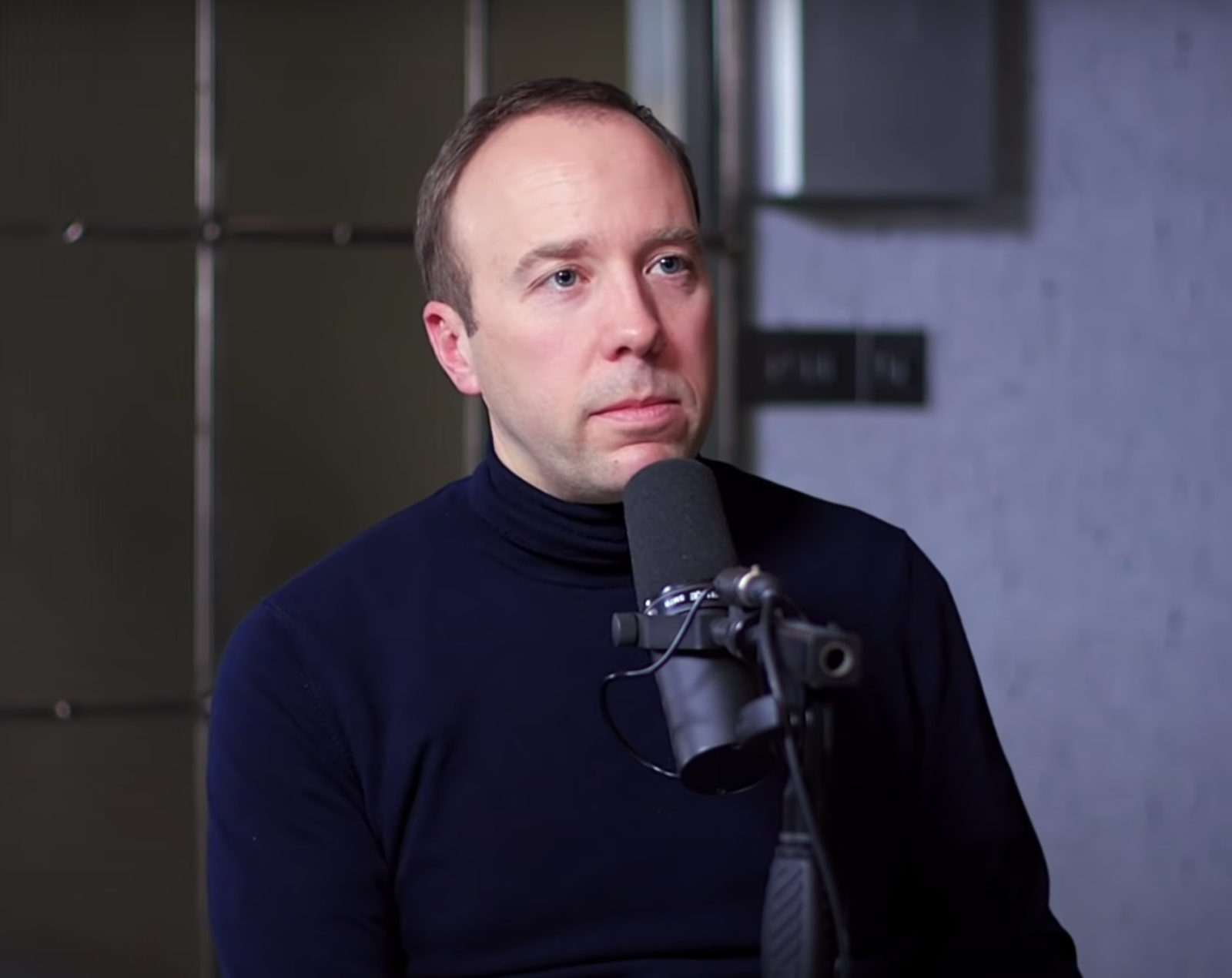 Matt Hancock's tell-all interview on Steven Bartlett's Diary of a CEO podcast has been labelled 'nauseating drivel'.
The former Health Secretary met with the Dragon's Den star for an interview that lasted almost two hours.
In the chat, Hancock defended his now-very-public kiss with aide Gina Coladangelo, saying it was not casual sex but that he 'fell in love'.
The tense clip from the podcast saw the MP repeatedly ask Bartlett to restart the section about his extramarital affair.
Bartlett said: "In September 2020 there was guidance given to stop us engaging in and having casual sex with people outside our household."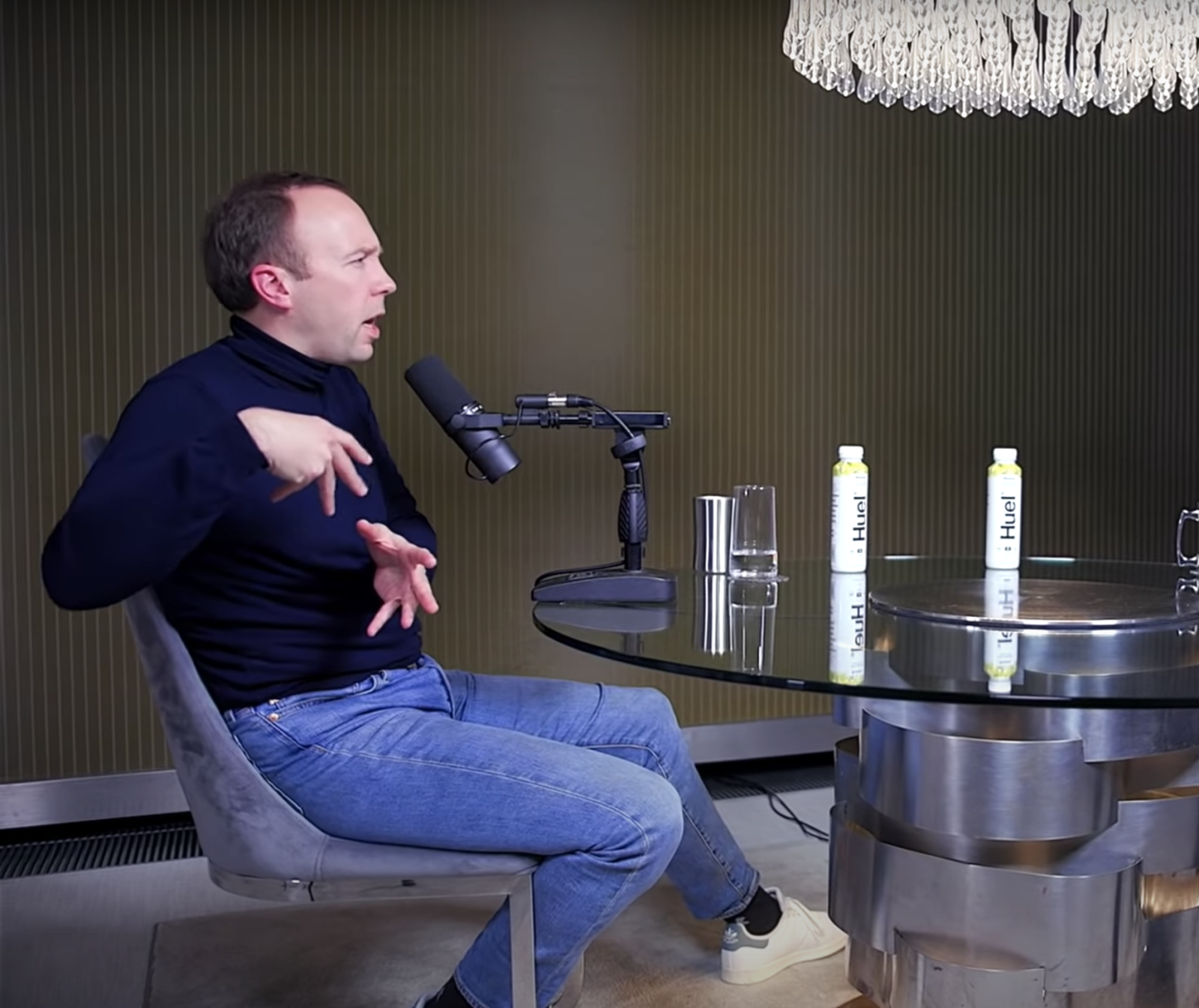 Hancock then interrupted him and said: "Do you think you could ask that question in a little bit more respectful way?"
He later added: "Can we just start this section again?
"I don't mind all of it except that opening bit about casual sex. I haven't had casual sex with anybody, I fell in love with somebody.
"Let's start this bit again and I'll relax."
Hancock said: "I resigned because I broke the social distancing guidelines. By then they weren't actually rules, they weren't the law, but that's not the point.
"The point is they were the guidelines that I'd been proposing, and that happened because I fell in love with somebody."
The clip has been widely shared on social media today since the podcast was released.
Jim Bob edited the clip with the music from Our Tune, a long-standing feature/segment on British radio presented by broadcaster Simon Bates.
One person commented: "I genuinely can't bring myself to watch that Matt Hancock interview clip. I know it'll make me want to claw my own face off."
Someone else said: "Watching Matt Hancock talking about falling in love and not being able to help it has put me off my pancakes!"
Talk Radio's Julia Hartley-Brewer commented: "Ugh. You betrayed your wife and kids. Call it what it was @MattHancock: adultery."
Read more: Manchester Gin launch new FAC51 Haçienda bottles for club's 40th anniversary
Another person wrote: "Oh Jesus god. I've just seen polo-necked Matt Hancock explaining that he broke the social distancing rules because he 'fell in love'. And I don't think I've ever seen such a nauseatingly self-indulgent clip. It could be worse than his snog video."
Many people also had comments to make about Hancock's outfit of a dark polo-neck top with skinny blue jeans – including Lorraine Kelly.
Lorraine said on her show this morning that he looked like a 'pound shop Milk Tray man' in reference to the Cadbury advert that aired between 1968 and 1984.
Another user on Twitter said the sight of the former Health Secretary was their 'sleep paralysis demon'.
Someone else said he looked like: "Equal parts Alan Partridge, Prince Andrew and Kendall Roy, in snazzy polo neck and box-fresh white trainers."
The full interview is live now on the Diary of a CEO YouTube channel.
Featured image: Diary of a CEO