News
McDonalds release full list of stores opening for delivery
[siteorigin_widget class="SiteOrigin_Widget_PanelImage_Widget"][/siteorigin_widget]
[siteorigin_widget class="SiteOrigin_Widget_PanelText_Widget"][/siteorigin_widget]
[siteorigin_widget class="SiteOrigin_Widget_PanelText_Widget"][/siteorigin_widget]
[siteorigin_widget class="SiteOrigin_Widget_PanelText_Widget"][/siteorigin_widget]
News
11 arrests after mass brawl breaks out before Oldham vs Wrexham game

Danny Jones
At least 11 people are said to have been arrested after a mass brawl broke out before Saturday's match between Oldham Athletic and Wrexham AFC.
The fight broke out in a residential area in Failsworth just hours before the game between the two National League sides, as locals can be seen watching on as the chaos unfolds.
As you can see in the clip above, dozens of fans from both teams can be seen scrapping and launching projectiles, with a police tactical aid unit driving right through the middle of the crowds.
11 men aged between 18 and 30 are said to have been arrested following the fan disorder, according to a statement issued by Greater Manchester Police.
Superintendent Phillip Hutchinson, Silver Commander for the operation, said that more than 60 fans were hit with a dispersal order and made to leave the area.
Hutchinson went on to warn that "Disorder and violence at football matches is unacceptable and we have launched a post-match investigation to identify more offenders who will be arrested and placed before the courts, where we will seek football banning orders.
Read more:
"We appreciate the passion and support that fans want to show for their team, however violent disorder and anti-social behaviour will never be tolerated in our communities."
Although Oldham are yet to issue a statement following the violence, Wrexham were quick to condemn the behaviour as reports came in before kick-off, labelling the "hooliganism" and fan disorder as "unacceptable".
It was only last month that Latics player Hallam Hope was 'seriously injured' following an assault in the car park after a home game against Chesterfield.
Wrexham, still riding the wave of positivity after being bought by celebrity owners Ryan Reynolds and Rob McElhenney, went on to beat the north Manchester side 2-1 with a last-gasp winner in the 95th minute.
Oldham currently sit 17th after 11 games.
Featured Image: Twitter @NOELY1982
News
A bar in Manchester is throwing a 2000s-themed Myspace party

Georgina Pellant
A Manchester gaming bar is throwing a 2000s-themed Myspace party this week, taking it back to a time when studded belts were all the rage and angsty bands like Fall Out Boy, Panic at the Disco, and Taking Back Sunday ruled the airwaves.
Staff at Pixel Bar are getting ready to relive their Myspace Scene kid days with a free-to-enter 'Myspace social', which will take place on Tuesday 4 October at the Northern Quarter gaming bar.
Promising a night full of emo, pop punk and scene classics, if you regularly find yourself listening back to old Brand New songs and fingering packets of blue-black hair dye in Boots, this is probably a party for you.
Throughout the night Pixel Bar will be running a 40% industry discount on food and drink for partygoers, as well as hosting games of beer pong and giant Jenga.
Dressing up is not mandatory but it is encouraged, and its bar staff will be going all out in their best emo and Scene kid get-ups – so expect to see a lot of kohl eyeliner, sweeping fringes, and maybe even a few pairs of fingerless gloves.
Sharing the news of the upcoming party on social media, Pixel Bar wrote: "We're officially bringing Myspace back!
"Head down next Tuesday for our Myspace special. Mega industry discount with 40% off food and drink!
"@camthedj is spinning all the Scene/Emo tracks bringing back the emo fringe."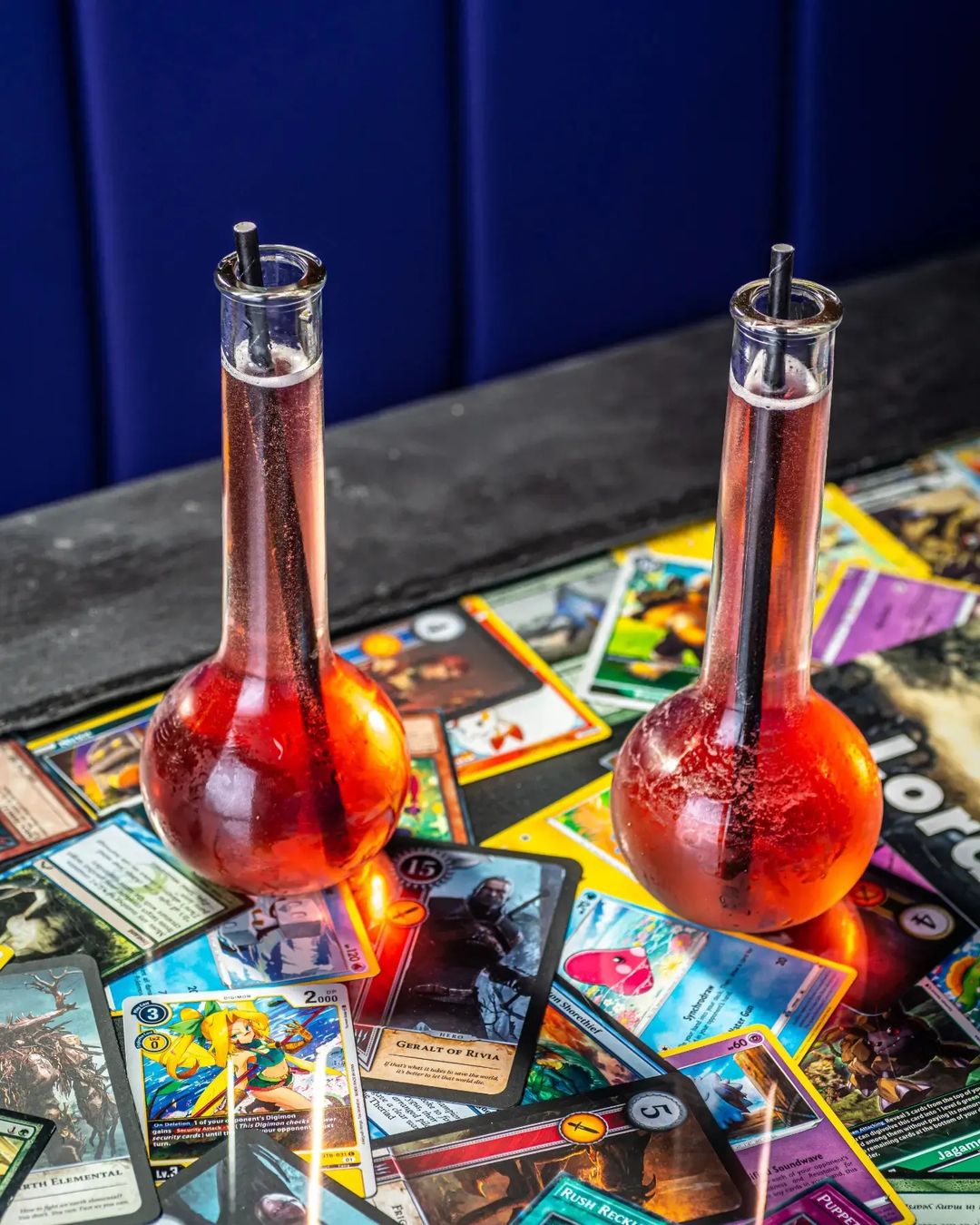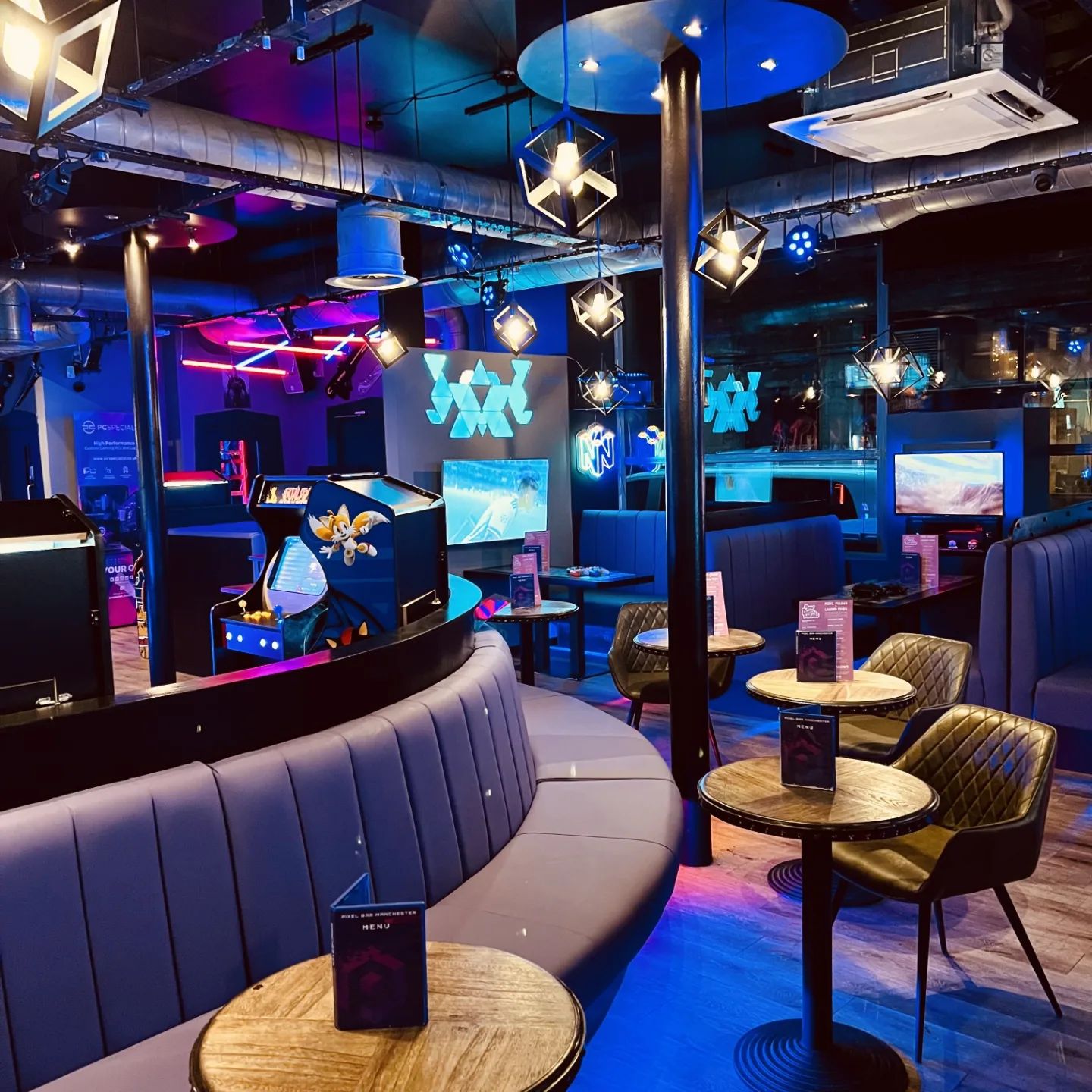 Read more: A new gaming bar with Pokemon cocktails is opening in Manchester
Originally hailing from Leeds, Pixel Bar opened its second site in Manchester at the end of 2021 and became an instant hit with the city's gaming community.
Selling 18 different gaming-themed cocktails, with choices like 'Jigglypuff', 'Princess Perch' and the 'Yoshi's Island Iced Tea', plus a selection of 'magic potion' shots promising do deliver 'full health' and 'stamina', it has quickly become a haven for gamers.
The bar also has a signature cocktail called 'Who's that Pokemon?' – a combination of vodka, lemon juice, soda and your choice of flavoured syrup.
Elsewhere, you'll find the newest PlayStation 5, Xbox X Series, and Nintendo platforms, arcade games, high-spec PCs and a downstairs club room playing early 00s pop punk until the early hours.
To find out more, follow Pixel Bar on Instagram here.
Feature image – Pixel Bar