News
McVitie's is launching a new range of 'luxury' digestive biscuits
The humble Digestive biscuit is having a 'luxury' glow-up and there's three new flavours.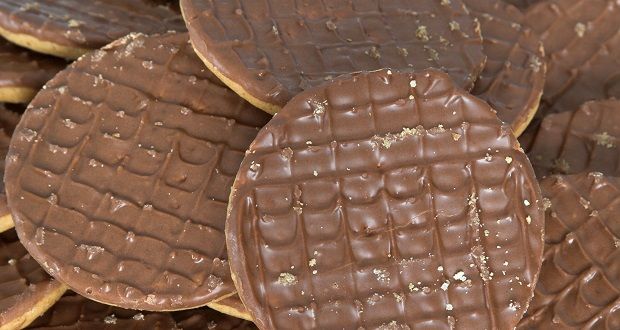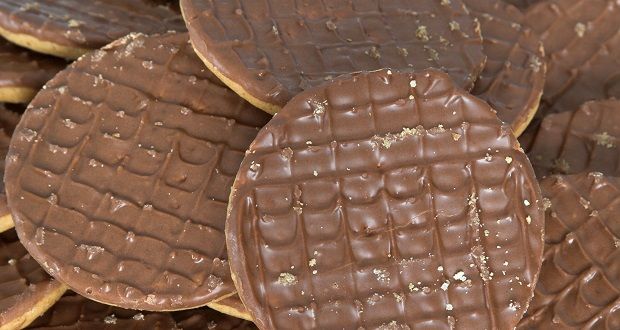 McVitie's is launching a new range of 'luxury' chocolate Digestive biscuits and they're hitting shelves at supermarkets across the UK next week.
The humble Digestive biscuit is having a bit of a 'luxury' glow-up.
Leading British snack food brand McVitie's announced the brand new biscuit range, aptly named the V.I.Bs, or the 'Very Important Biscuits', on social media this week and fans are already very intrigued.
The three new flavours are – Classic Caramel Bliss, Heavenly Chocolate Hazelnut, and Luscious Blood Orange.
The Classic Caramel Bliss is described as the "ultimate combination of golden baked biscuit, topped with a generous layer of delicious chewy caramel and finished off with a thick coating of McVitie's iconic silky-smooth milk chocolate"; the Heavenly Chocolate Hazelnut has "agenerous layer of Heavenly Chocolate Hazelnut flavour chewy caramel at the heart of this golden baked biscuit, finished off with a thick coating of McVitie's iconic silky-smooth milk chocolate"; and the Luscious Blood Orange mirrors the Hazelnut option, only with a "generous layer of Luscious Blood Orange flavour chewy caramel" instead.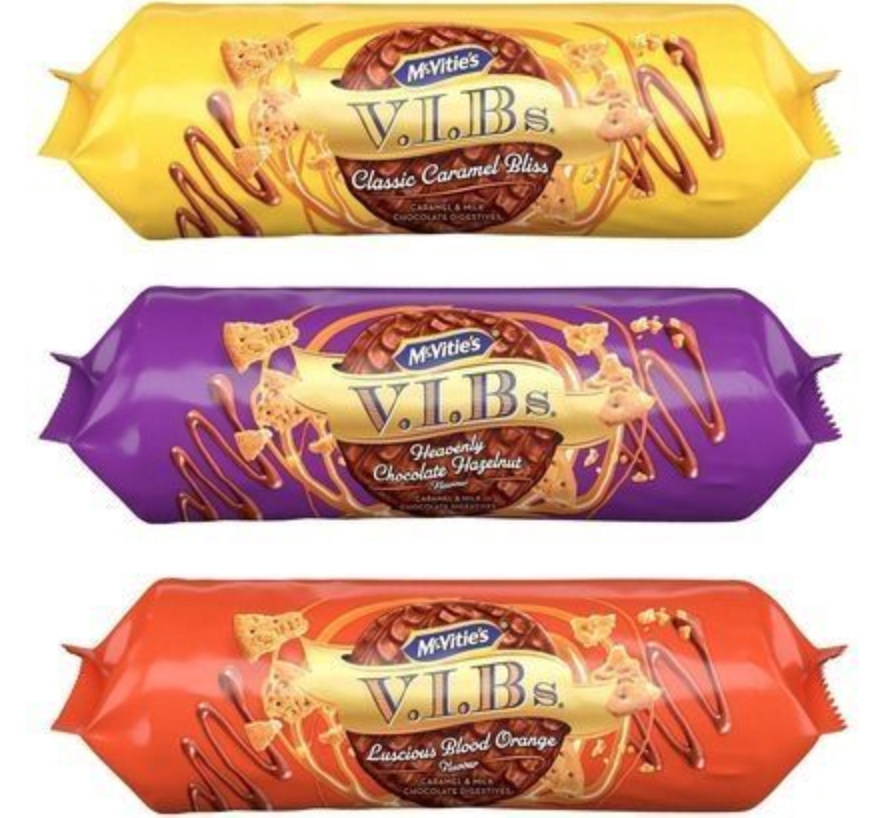 Emma Stowers, Brand Director at McVitie's, has called the V.I.Bs the manufacturer's "finest biscuits to date".
This isn't the first Digestive biscuit upgrade we've seen in 2020 either as McVitie's introduced a 'Best of British' range earlier on this year, which combined nostalgic flavours such as Cherry Bakewell, Marmalade on Toast and Strawberries & Cream, with the iconic biscuit.
The McVitie's V.I.Bs will initially be available from Asda stores next week on 12th July, retailing at an RRP of £1.79 per 750g packet, and then a later nationwide rollout across other major supermarkets is set to follow in August.
If you are looking to treat yourself and get your hands on the new range, it's advised to check the opening times of your local Asda branch before making any trips and you can do so via the store locator here.
To find out more about the V.I.Bs Digestive range, head on over to the McVitie's website here.