News
Meet the couple who quit their jobs to sell sandwiches from their Northern Quarter flat
Ad Maiora has only been about for two months but its sandwiches have already got the city talking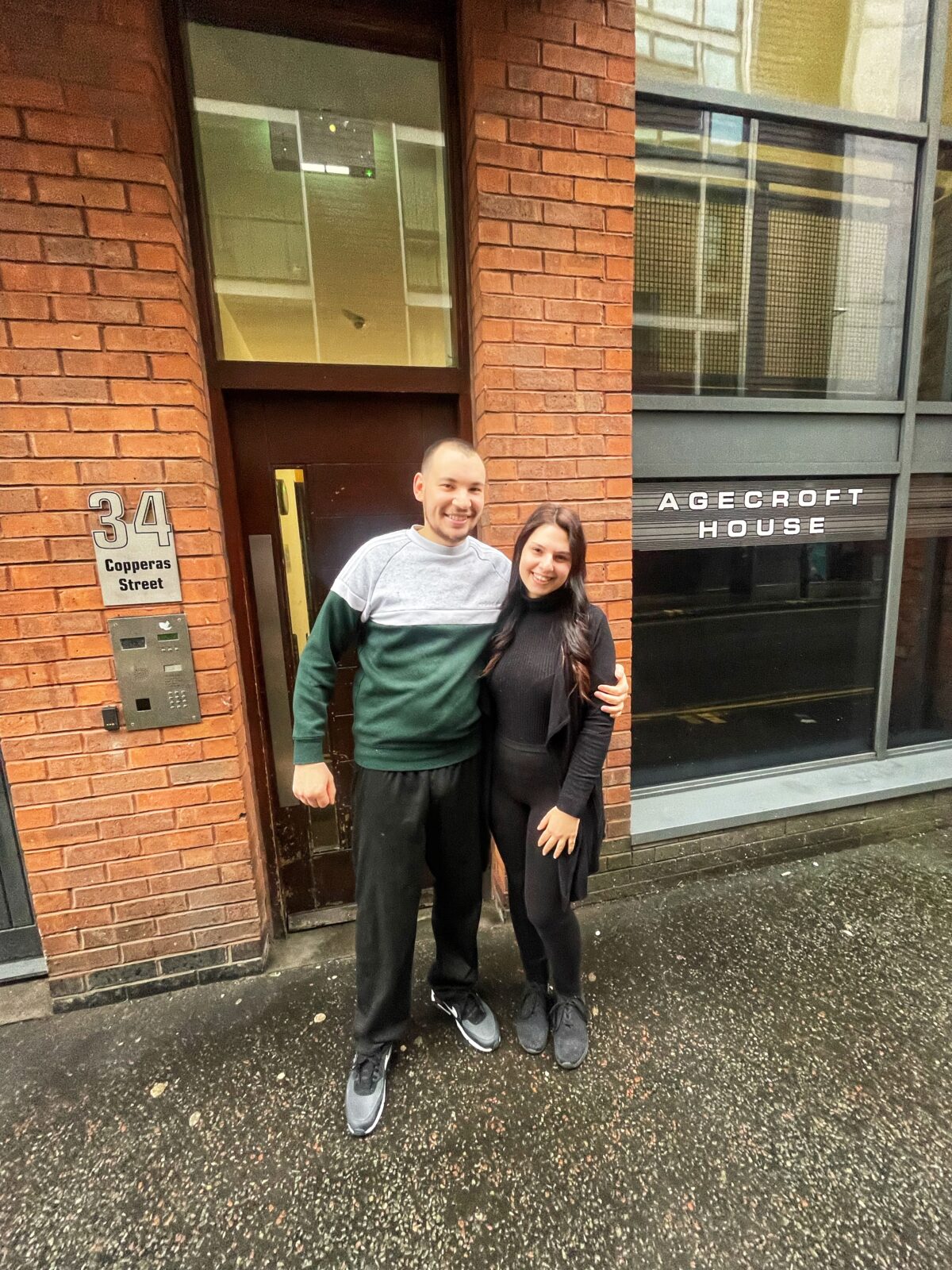 If you're a fan of things in bread (and honestly, who isn't) then there's a new Italian sandwich dealer in town that you absolutely need to get down your neck.
Serving up some of the best butties we've had in a long time, it's called Ad Maiora and is being run by a couple who are making absolutely everything out of a kitchen in their little Manchester flat.
Collected from a nondescript door on a Norther Quarter back street, we're talking giant focaccia-style loaves generously stuffed with premium ingredients like 'nduja, spicy Tuscan sausage, smoked scamorza, mortadella, burrata and red pesto.
The brainchild of Sardinian couple Daniela Steri and Enrico Pinna, all of their sandwiches are made using only top quality Italian ingredients with a total of nine different options to choose from.
From the vegan-friendly La Nonna (Italian hummus, roasted aubergine, olives, sundried tomatoes and rocket) to a huge array of different cheesy and meaty delights, fillings include parma ham, gorgonzola DOP, truffled brie, Milano salami and crumbled pistachios.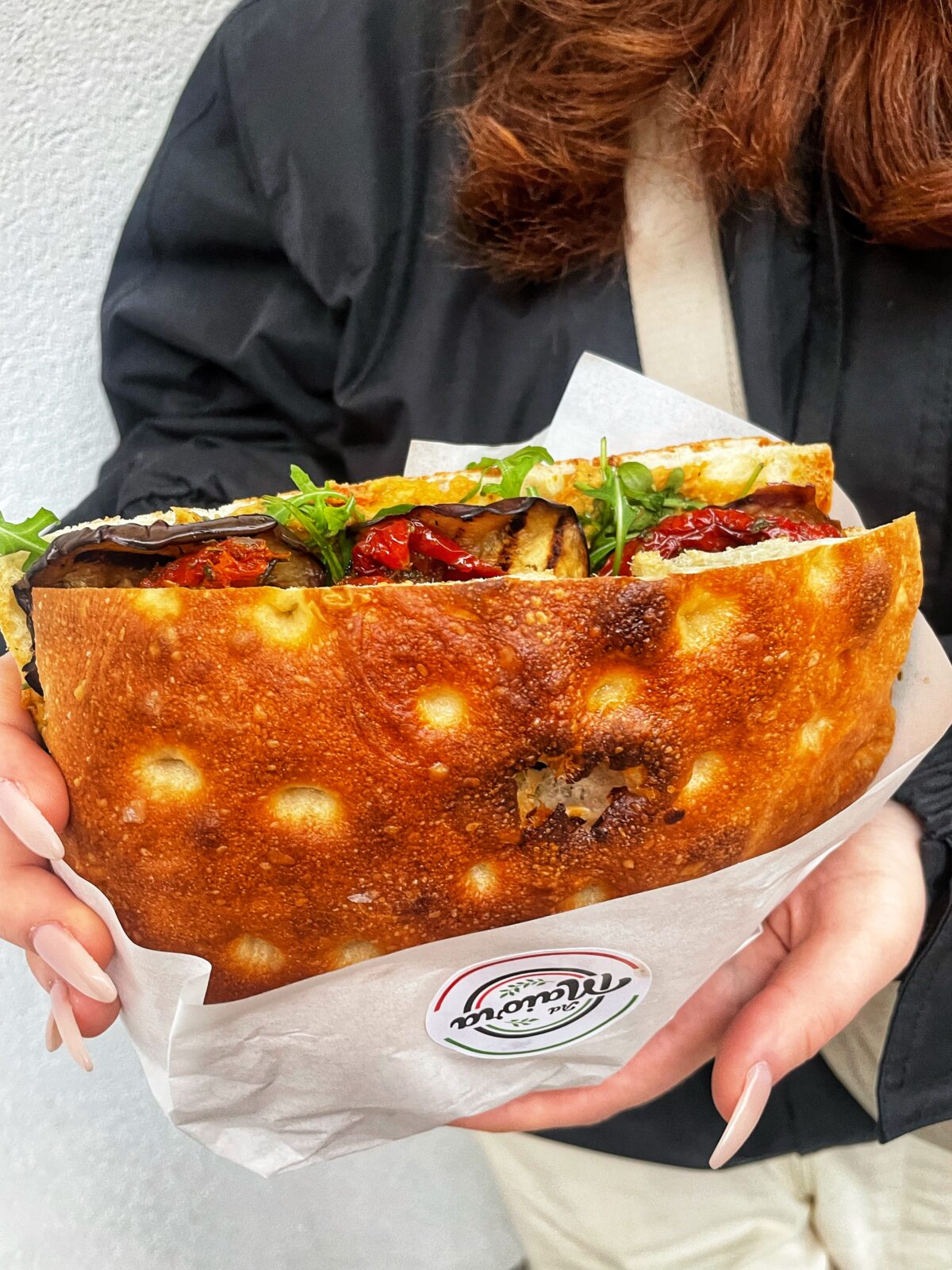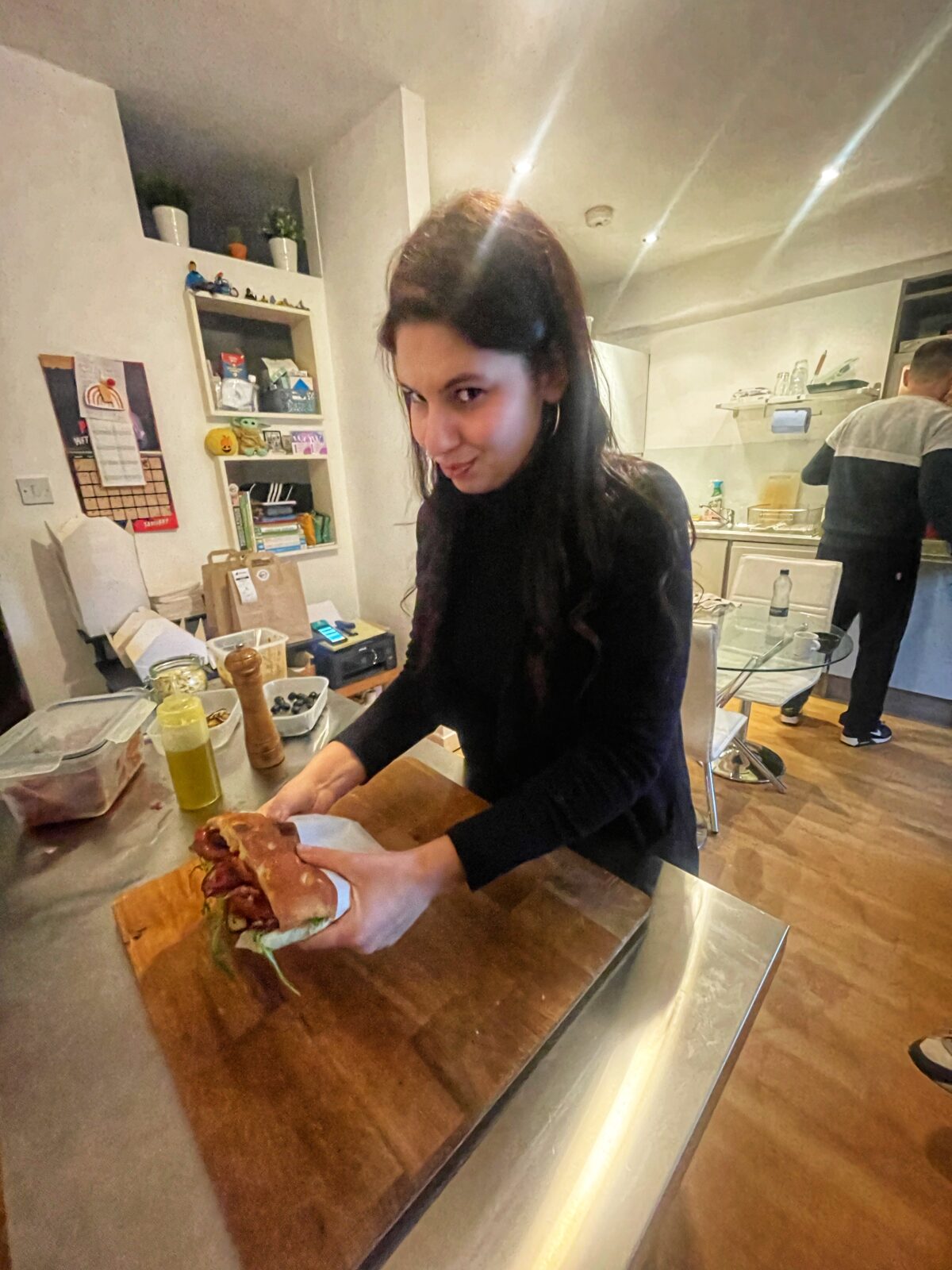 Their bread is baked freshly by hand each morning using a tiny domestic oven, and they're already baking up to 60 loaves of schiacciata (a traditional Tuscan flatbread) a day to keep up with the demand – putting just four in the oven at a time, over and over again.
Read more: This Manchester pub is hosting an all-you-can-eat Valentine's cheese night
On our visit, the pair tell us that they moved over from Sardinia to the UK six years ago and first tried living in London for a year (they say they hated it) before making the move up to Manchester.
In that time, they say they've fallen in love with the city of Manchester and with the Northern Quarter in particular.
Inspired by the brilliant food scene in their area, two months ago they both decided to pack in their jobs and pursue their own business instead – and haven't looked back since.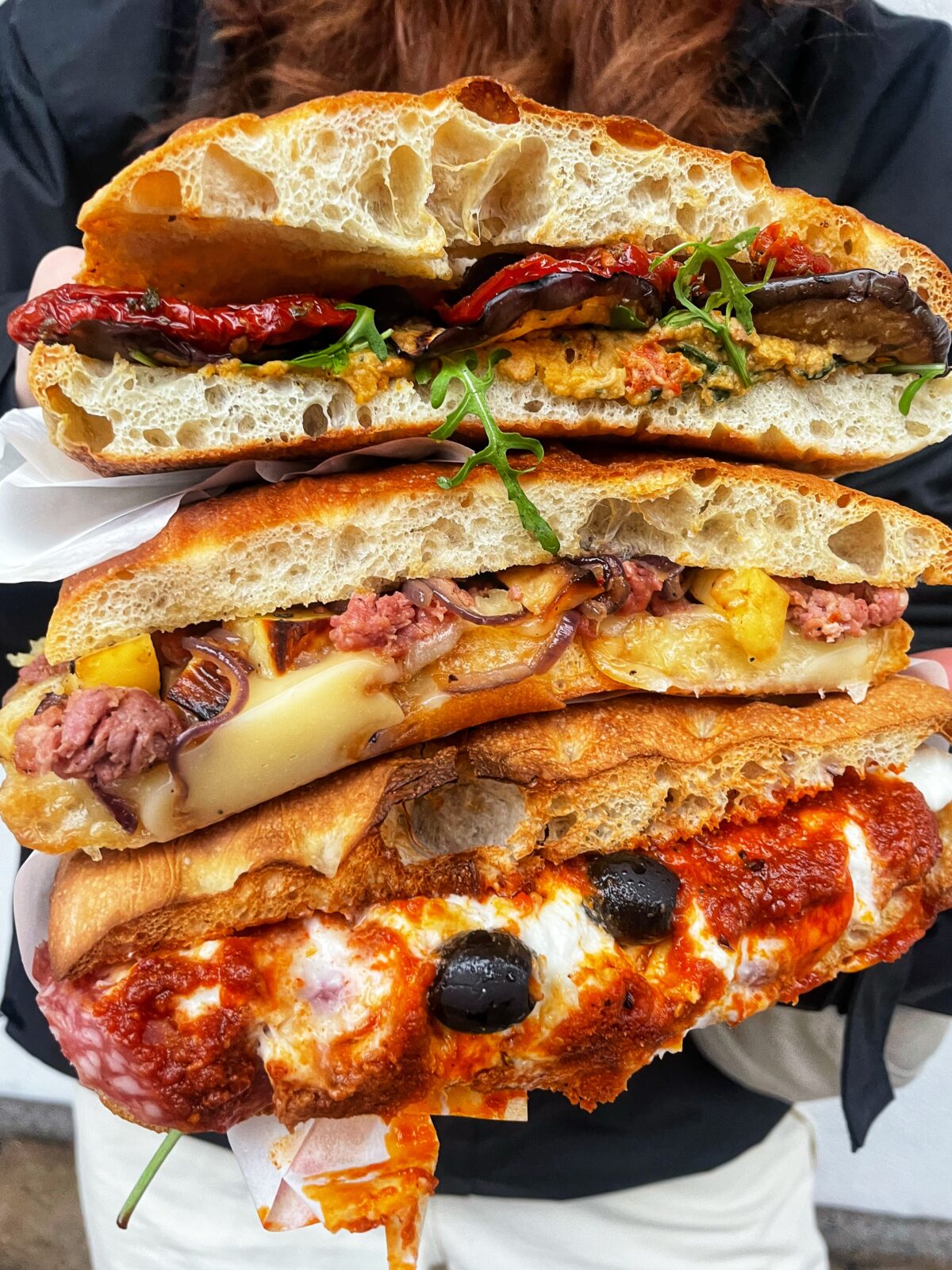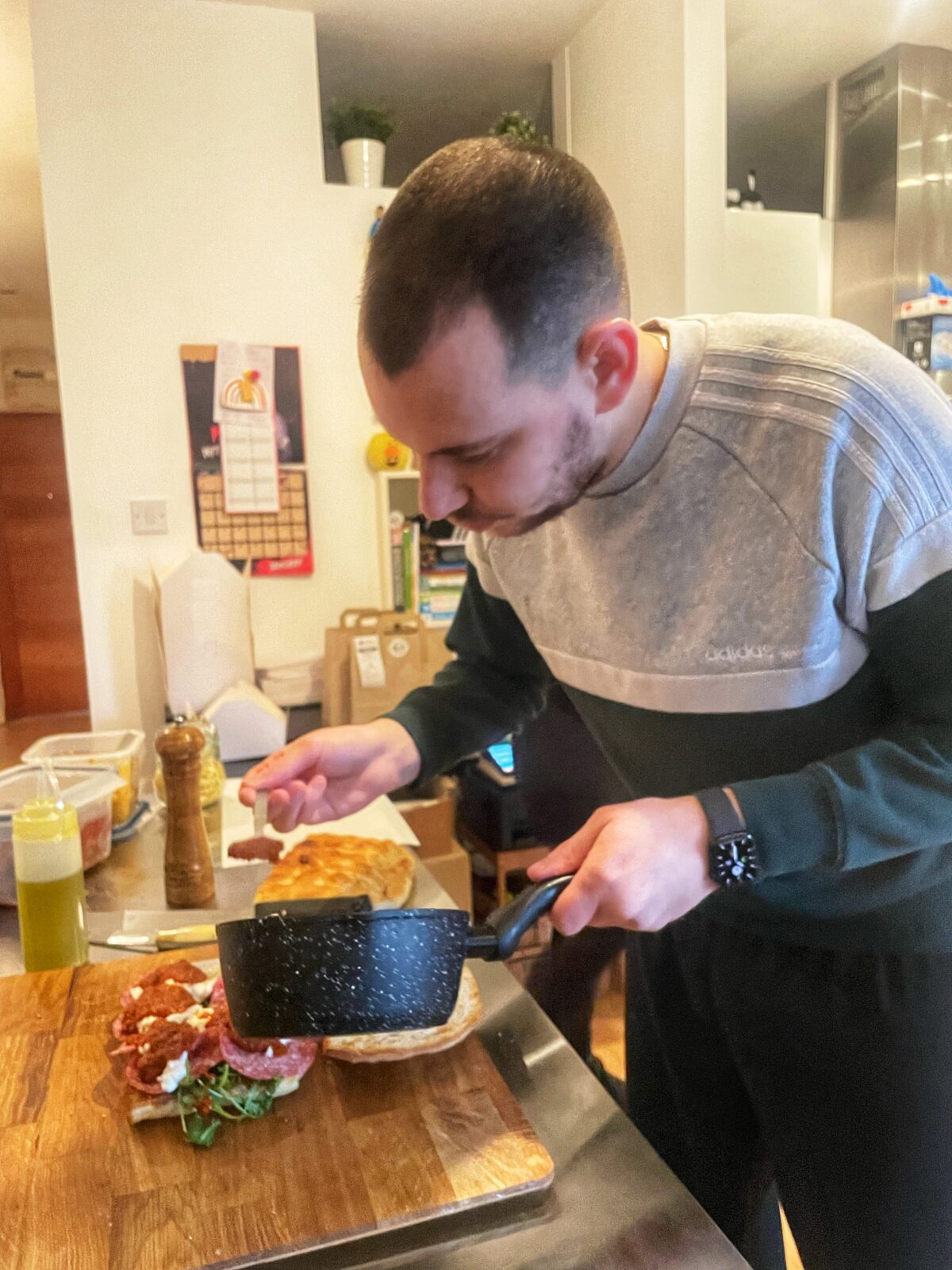 Previously, Daniela tells us she'd worked at hotel Dakota in housekeeping for three years whilst her partner, Enrico, had been employed at Ezra and Gil. Despite their hospitality experience, though, neither of them had made bread before.
That doesn't seem to be holding them back, though, and demand for their sandwiches is rocketing as word spreads about the new homemade Italian butties for sale on a Manchester backstreet.
Read more: Northern Belle in Manchester – one of the world's most luxurious trains with £440 tickets and seven-course dinners on board
Available to order via Deliveroo for collection or delivery, use the code ADMAIORA5 to get a cheeky five pounds off your order courtesy of The Manc.
Feature image – The Manc Eats