News
Moderna vaccine rolled out in UK
Britain has officially begun using a third vaccine as part of its inoculation drive.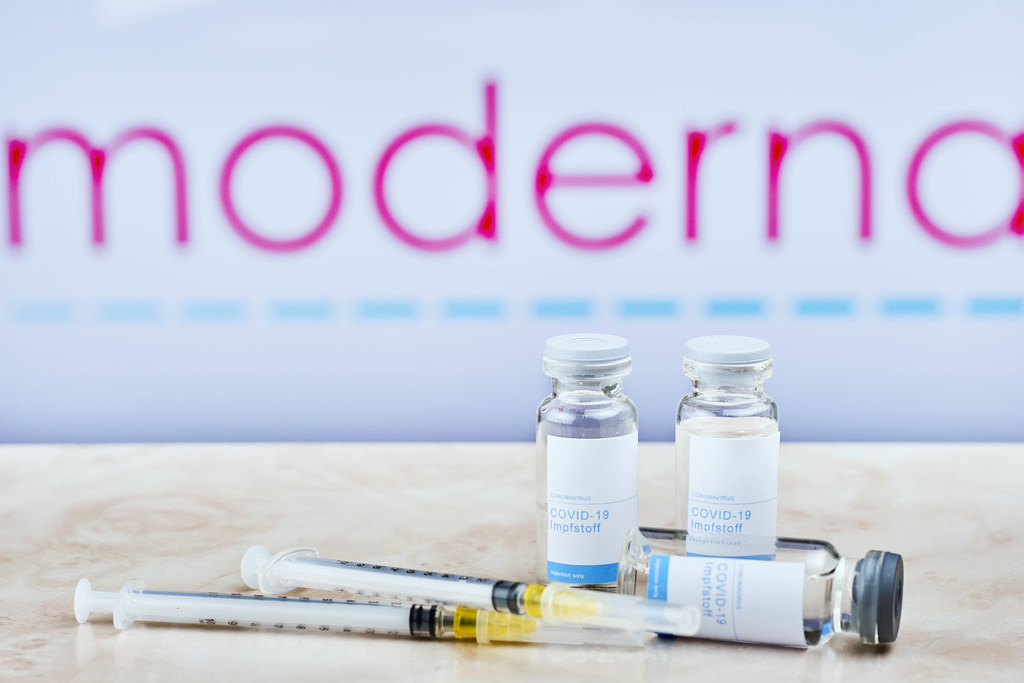 A third vaccine is set to be rolled out in Britain today as the first group of people come forward to receive the Moderna jab.
Residents in Carmarthen in Wales are being offered the jab from April 7 – with 5,000 doses sent to vaccination centres.
The Moderna vaccine now joins Pfizer-BioNTech and Oxford-AstraZeneca on the list of available jabs in Britain.
Developed in the US, the Moderna vaccine was approved for use by the UK medicines regulator back in January – with studies suggesting it has 100% efficacy against severe cases of COVID-19.
Britain has ordered 17 million doses – enough for 8.5 million people.
Over 31 million in the UK have received their first dose of coronavirus vaccine so far.
From April 9, free rapid COVID testing will also be made available to everyone in England – with testing kits available to order for home use or to collect at pharmacies.
Dr Susan Hopkins, COVID-19 Strategic Response Director at Public Health England, said that rapid testing helps find COVID-19 cases that could otherwise go undetected.
"These tests are effective in detecting people that are infectious and therefore most likely to transmit infection to others," Dr Hopkins stated.
"They are another tool we now have to help maintain lower infection rates."
Meanwhile, a trial assessing whether the Oxford-AstraZeneca vaccine triggers a strong immune system response in children has been paused while regulators investigate a possible link with rare blood clots in adults.
The Medicines and Healthcare Products Regulatory Agency emphasised that the benefits of the Oxford vaccine outweigh risks.
Nick Triggle, Health Correspondent for the BBC, stated: "Even if the vaccine was the cause, and this is still not proven, the numbers suggest around one death in every 2.5 million people vaccinated in the UK."
Featured image: Marco Verch / Flickr