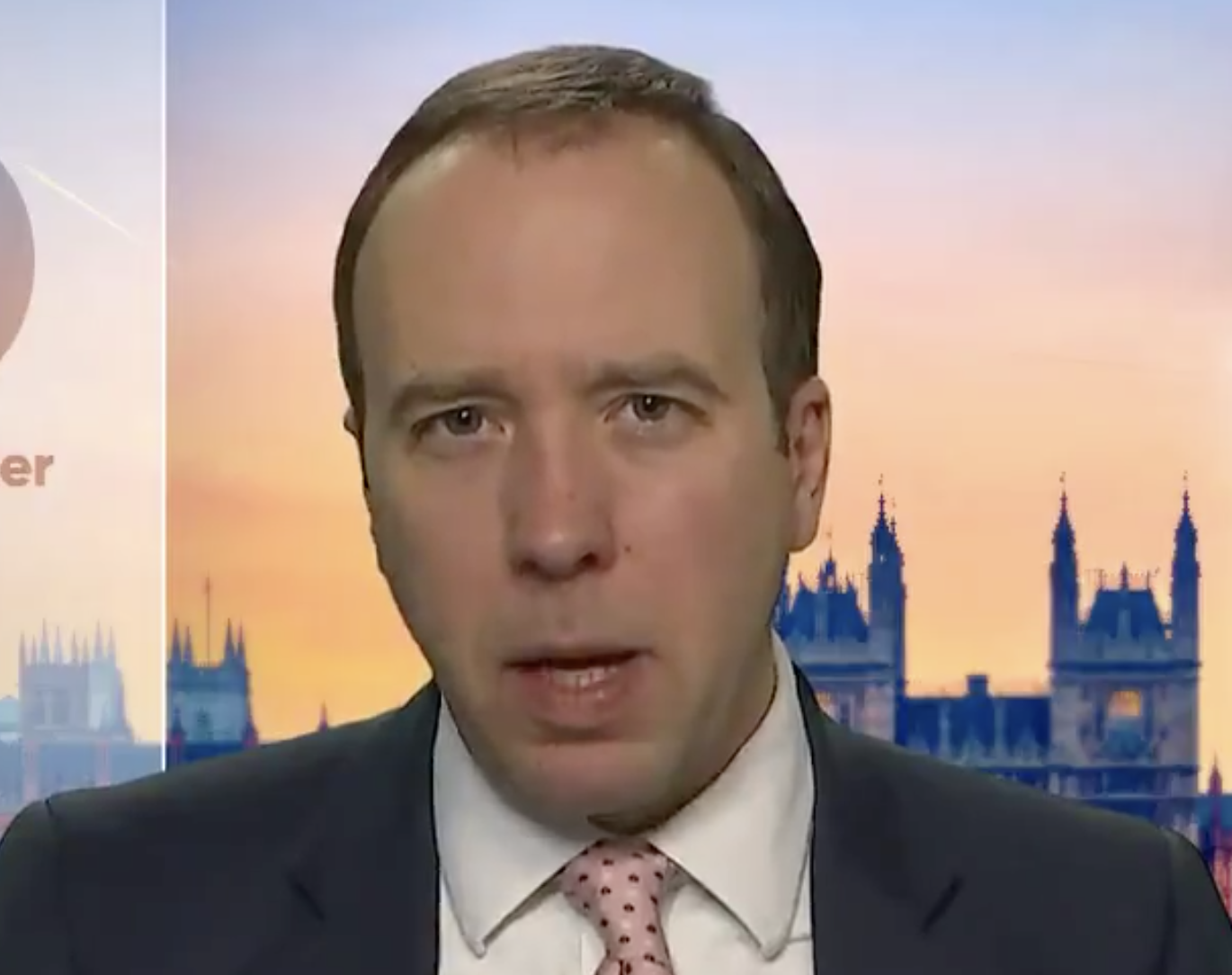 Matt Hancock has confirmed that more parts of England will move to Tier 4 in the New Year due to the rising number of national COVID-19 cases.
The Health Secretary said he will outline the changes to tiers in more detail at 3pm in the House of Commons.
Asked on Good Morning Britain whether he would put more areas into tougher restrictions, Hancock replied: "Yes, I'm afraid I'm going to have to."
When prompted as to whether these changes would constitute a national lockdown or a tiered approach, Hancock said: "We're going to have to extend the Tier 4 areas."
He then added: "Absolutely it is necessary to take further action, precisely because of the challenges we're facing right now."
The Health Secretary had appeared on GMB to express his delight at the approval of the Oxford-AstraZeneca vaccine – which will be rolled out from January 4.
Hancock stated that he was now "confident the country could get out of the pandemic by spring."
In the meantime, however, many parts of the country are expected to face tougher restrictions as the government aims to relieve pressure on hospitals caused by the rising numbers of COVID patients.
The UK recorded over 53,000 cases on Tuesday (29 December) – prompting some scientists to call for a national lockdown.
Early reports have suggested that Cumbria and parts of Lancashire could be included in the areas being upgraded to Tier 4.