News
Neglected dog mistaken for 'pile of rags' now has a loving new home — and a girlfriend
Poor Morris was in a right state.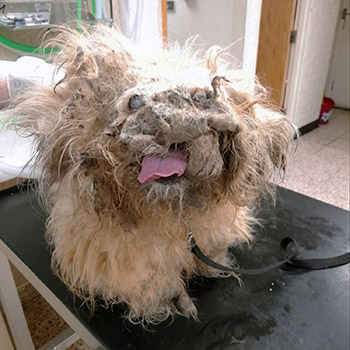 A tiny dog who was in such a dire state he was mistaken for a pile of rags has now found his new forever home — and it comes with a girlfriend.
Little Morris was rescued from Portland Basin in Ashton-under-Lyne last year and his fur was so matted he was almost unrecognisable as a dog.
When a walker found the Shih Tzu, he believed he was dead before eventually realising that Morris was simply too terrified to move.
It's also thought that his matted fur – which weighed 1.3kg (or around 10% of his overall weight) – was so tight and uncomfortable that it had left poor Morris unable to move.
But now, a year on, this little dog, who is also blind, has found a new life with his forever home.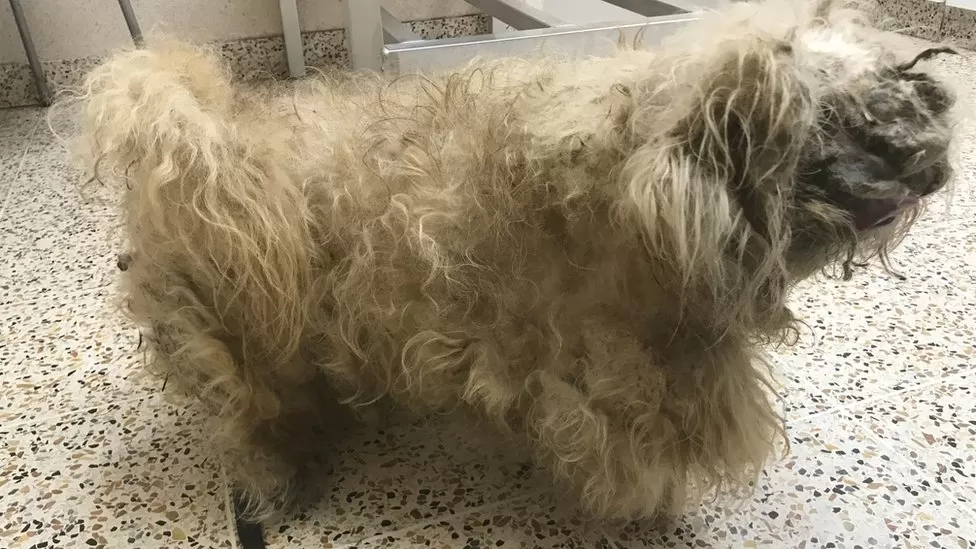 Morris was adopted by 82-year-old Josephine Newhall from Wythenshawe, where he is now enjoying the company of his new girlfriend Ruby, a Lhasa Apso belonging to her daughter.
Josephine said: "We knew he was blind when we took him in but I have the perfect home for him and he can get in and out of the garden very easily so it is no problem for him.
"I have also found out he is deaf too – but he doesn't let these disabilities hold him back at all. He loves playing with his tennis ball and loves Ruby to visit but she can be boisterous for him sometimes so he will let her know.
"They are really good friends and it has helped his confidence. Morris is a beautiful little dog and enjoys snuggling up to me on the settee – he is great company and when you think where he has come from it is a miracle he is still here."
Read more:
Speaking last year, inspector Ryan King said: "When the man who found Ashton first came across him he was laying next to a bench near the canal; as he wasn't moving he thought the poor pet was already dead.
"But on closer inspection, he realised he was breathing but his fur was so heavy and matted he appeared unable to move and he was obviously terrified.
"Vets at the animal hospital later found he was blind in one eye with glaucoma and had very little sight due to cataracts – so it is not surprising the poor dog would have been too terrified to move from where he was abandoned." It makes us well up just thinking about it.
We're just so glad this lovely little doggo is now safe, sound and happy in his new home. Look after your good boys and girls, people.
For all the latest news, events and goings on in Greater Manchester, subscribe to The Manc newsletter HERE.
Featured Image — RSPCA