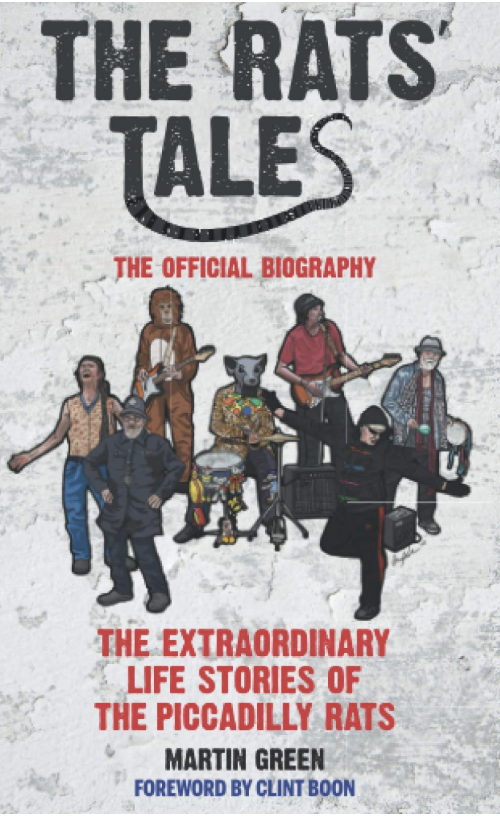 Piccadilly Gardens is like an outdoor audition room for Manchester's local artists.
Every day, the busy walkways are packed with every type of talent from musicians to magicians – with performers attempting to turn the thousands of heads bobbing past to become the city's next big thing.
But between the beatboxing dance troupes and Darth Vader playing the keyboard, there's one group that's always stood out from the pack.
The Piccadilly Rats.
A busking band who've acquired cult hero status among local residents for their unique approach to live performances, this street theatre ensemble all hail from different backgrounds with their own fascinating stories to tell.
Now, these tales are being published in an official biography.
Penned by Martin Green, with a foreword from Manchester DJ Clint Boon, The Rats Tales: The Extraordinary Life Stories of The Piccadilly Rats offers an insight into a beloved local group of musicians who've led "colourful lives on society's margins".
The author first met The Piccadilly Rats in 2013 and has remained close with the band ever since; taking time to converse with each member for the purposes of the new book.
After their reputation snowballed, the busking band went travelling around the country; even appearing on the Parklife bill in 2018 due to high demand.
The group lost frontman Ray Boddington as recently last year after he was hit by a tram; leading to an outpouring of grief from the Manchester community.
The Rats Tales: The Extraordinary Life Stories of The Piccadilly Rats launched on Friday – along with an event to mark the very spot where it all began: The corner Piccadilly Gardens.
This is guaranteed to be a compelling read.
Pick up a copy on Amazon here.