News
A new plant-based fast food restaurant is opening in the Northern Quarter
First came V-Rev, then Frost Burgers. What The Pitta, Purezza and Vegan Shack soon followed suit. Now, another fast food-style vegan spot, The Vurger Co, is tipped to be opening in Manchester's Northern Quarter.
Already hugely popular in London and Brighton, The Vurger Co. is now set to try its luck up north as it expands into Manchester to open what will be the group's fourth site – following openings in Shoreditch, Canary Wharf and Brighton.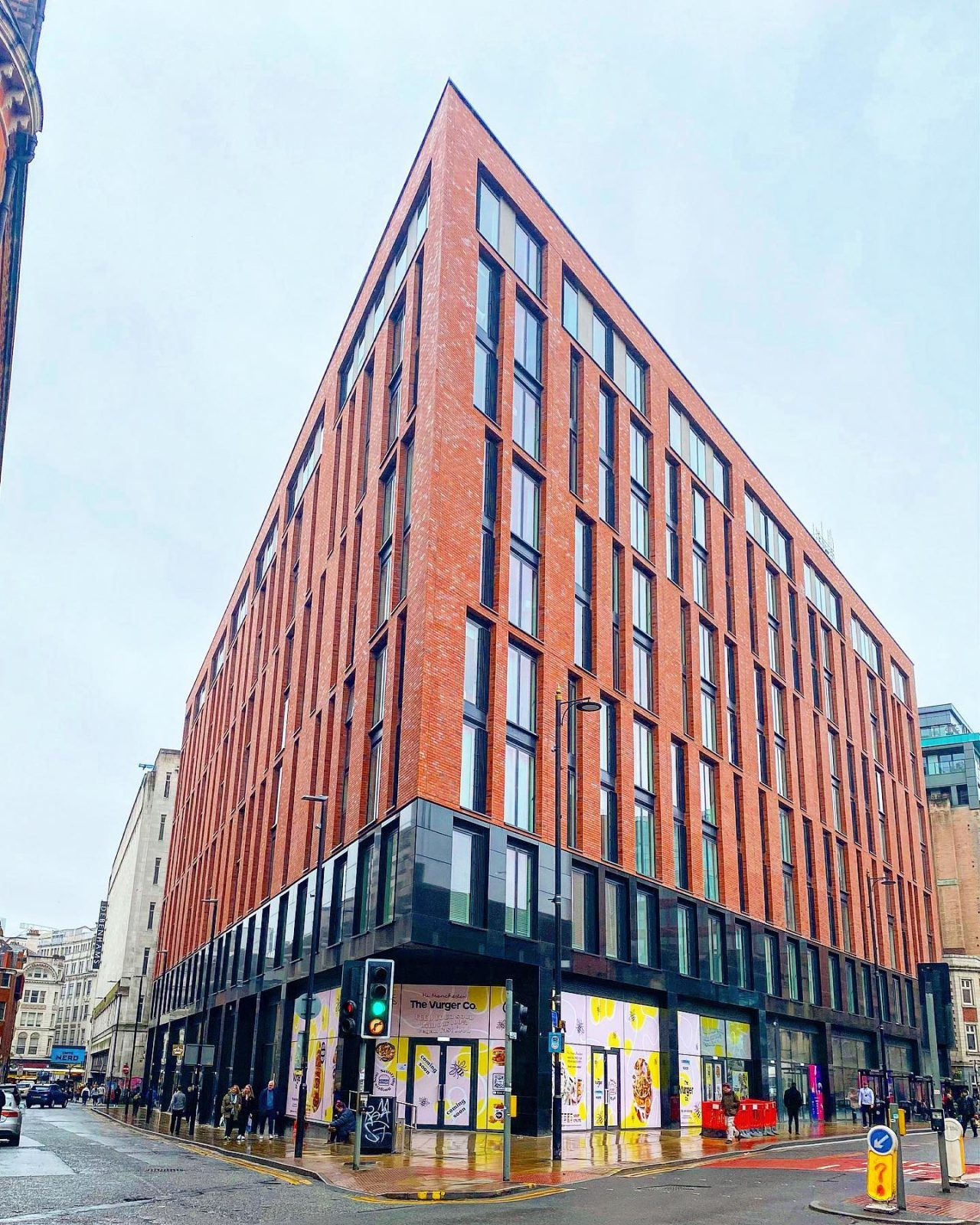 First founded as a market stall in North London back in 2016, the concept has come a long way from those early DIY pop-up days – and now even has its own range of vegan sauces and mayos for sale through Ocado, Whole Foods Market, Planet Organic and Selfridges.
Due to open this April, it will move into the Northern Quarter's Transmission House development on Tib Street as it launches its largest and 'most ambitious' restaurant to date.
Menu-wise, think indulgent burgers like their classic New York Melt, Buffalo Vurger (crispy 'chicken' patty dipped in buffalo hot sauce) and Hunny Chicken (house-made vegan honey, drizzled over The Vurger Co's chicken patty, with honey mustard aioli, gherkins, and fresh brioche).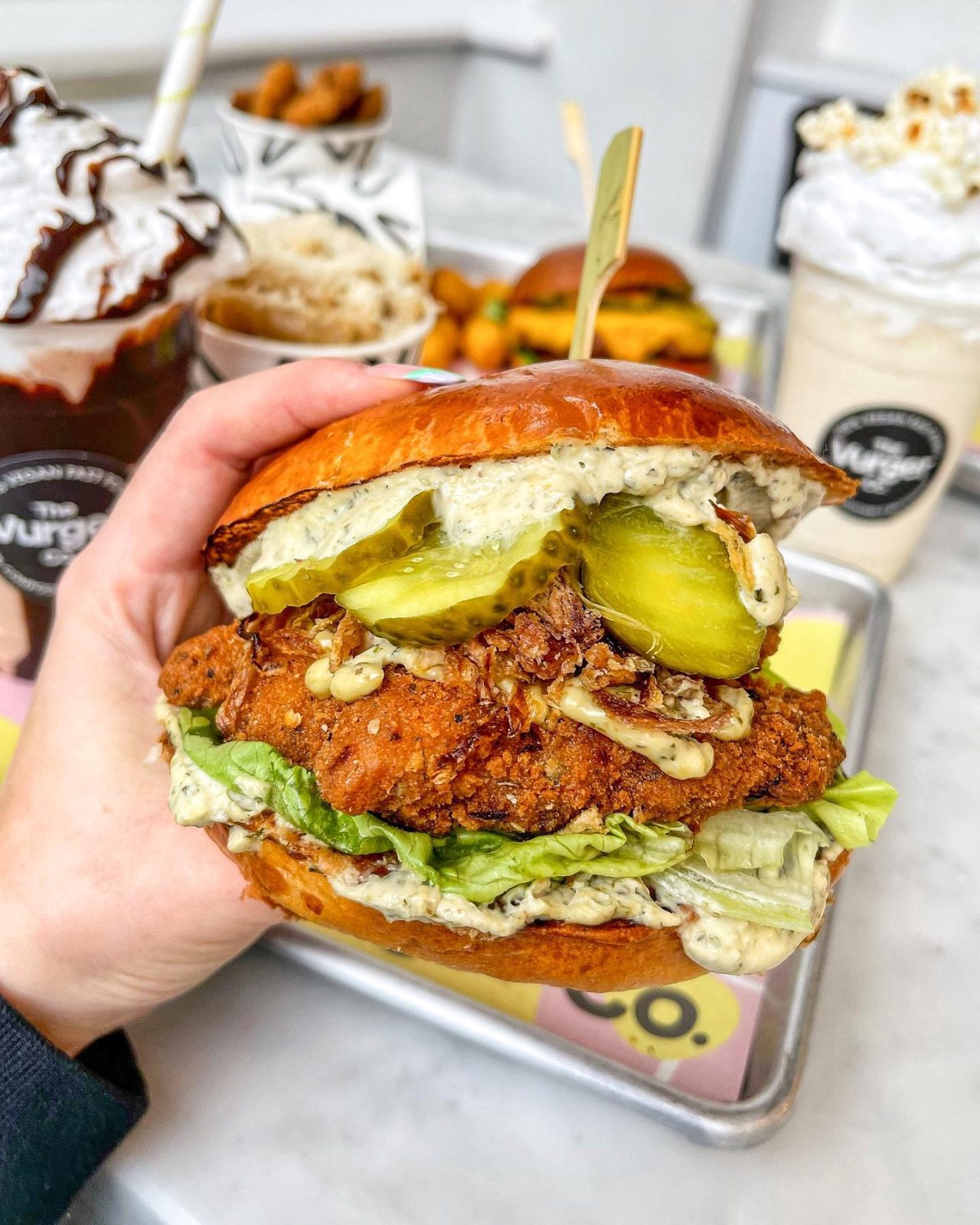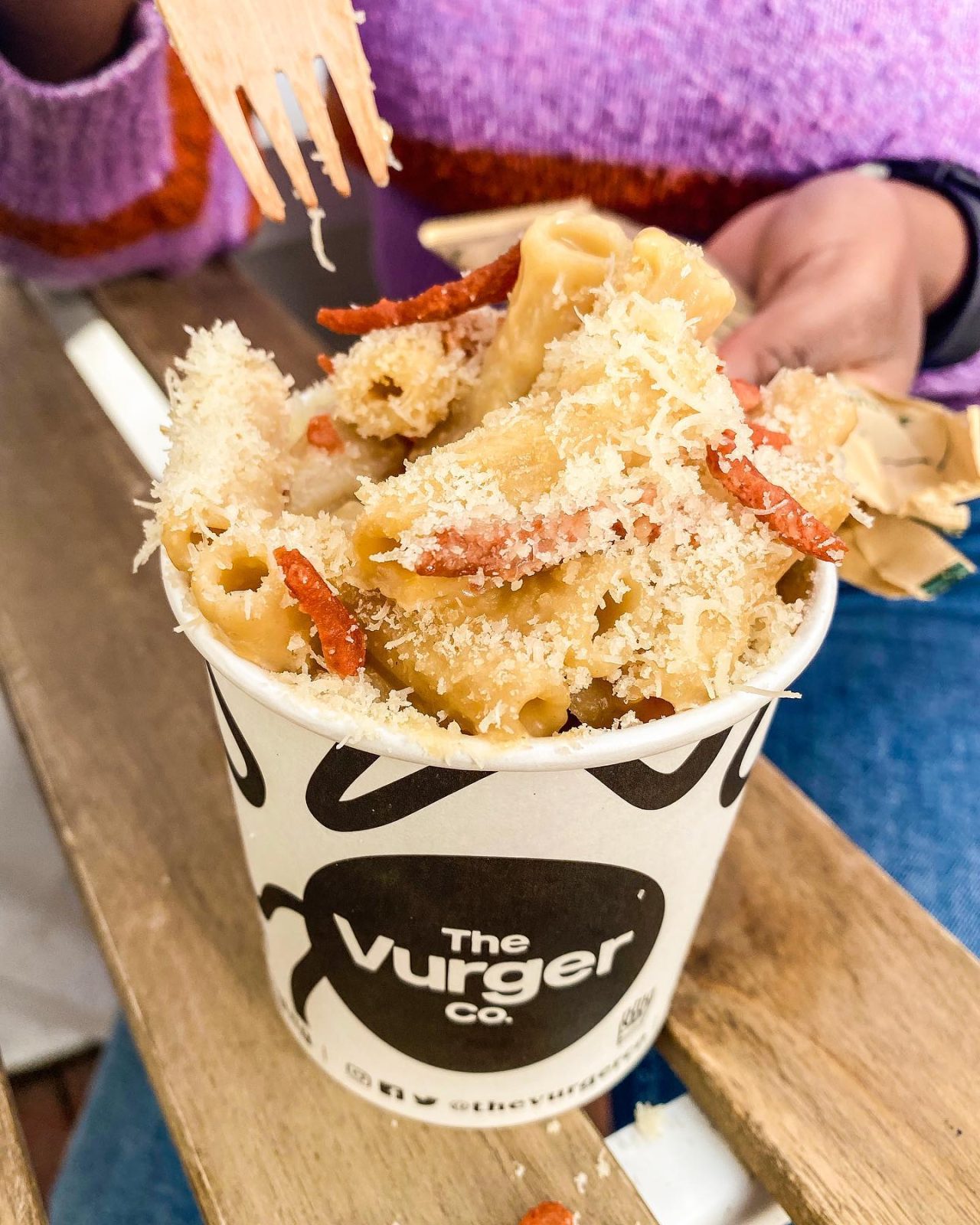 Elsewhere, you'll find vegan mac 'n cheese, crispy dippers, tater tots, fauxerella sticks and a decent vegan shake menu with flavours like strawberry, salted caramel popcorn, banoffee and Biscoff.
Known for its 100% plant-based burgers, which successfully mimick mainstream favourites with the help of some rather good vegan cheese and homemade sauce, unlike some of its competitors The Vurger Co. only cooks with products that have been completely ethically sourced.
So strong is its commitment to the vegan ethos, all its packaging is also made from plants and is fully compostable, with a customer guarantee that nothing you buy here ends up being dumped in a landfill.
With room for 50 covers inside, the new vegan restaurant will open seven days a week with walk-in bookings only from 30 April 2022.
Speaking on the new opening, Rachel Hugh, Co-Founder of The Vurger Co. explained: "This is a really exciting time for us at The Vurger Co.
"We've worked hard to establish ourselves in London & Brighton and can't wait to be part of the thriving restaurant & food scene in Manchester, one of our favourite cities. Customers can expect amazing plant-based food, packed with texture & flavour that's fun & delicious."
Rich Oliver, Senior Asset Manager at Fabrix (the developer behind Transmission House), added: "The Vurger Co's decision to sign at Transmission House adds a new destination to the vibrant food scene of the Northern Quarter, which has long been known as the home of music and fashion venues.
Read more: CAMRA speaks out as petition to save Briton's Protection nears 8,000 signatures
"The Vurger Co. joins renowned piano manufacturer Bechstein at Transmission House, making it a new hub for tradition and innovation in the heart of the district."

The new location will open at Unit 2, Transmission House, 11 Tib Street, Manchester. M4 1AE. To keep up to date with the launch, follow @thevurgerco on Instagram.
Feature image – The Vurger Co