News
Nonna-style pizzeria Slice is coming back to Stevenson Square
After three years away from the Northern Quarter, Slice has made its long-awaited return to Stevenson Square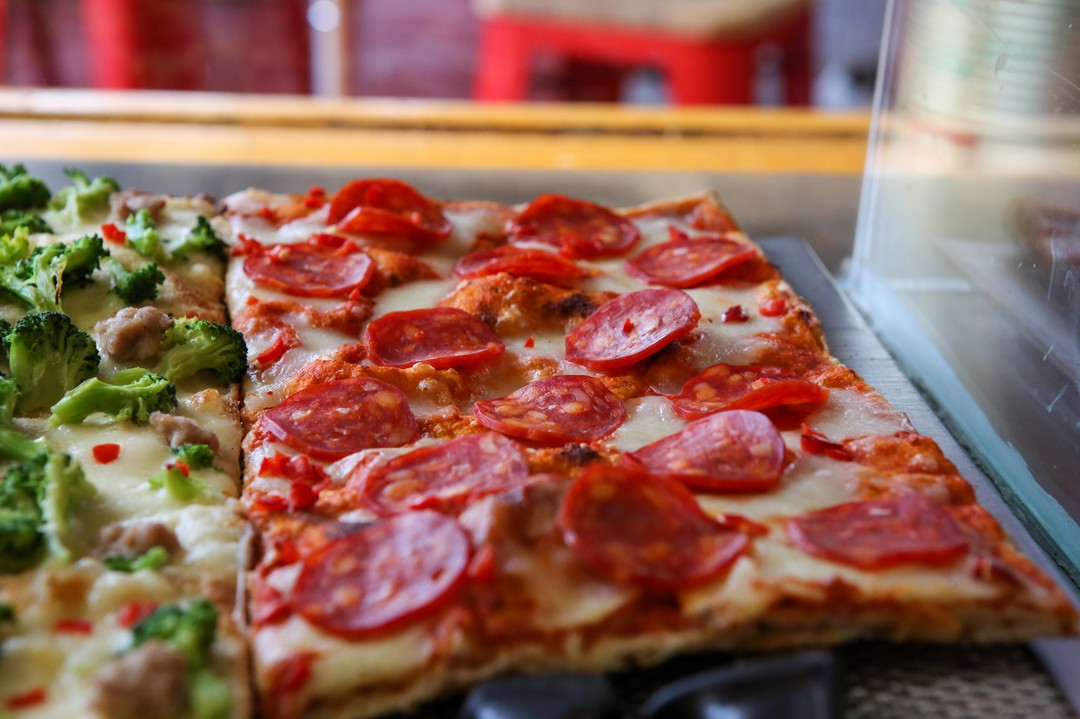 It was a Stevenson Square stalwart for years, until 2019, that is, when Slice closed its doors for a short refurbishment – never to reopen again.
Despite initial promises to return the following spring, with the shutters down and the late-night hatch firmly locked, many debated whether it had vanished for good.
Thankfully that wasn't the case, and in 2021 bosses managed to find a new home for their popular rectangular pizza slices – this time serving out of another hatch over at Oxford Road train station.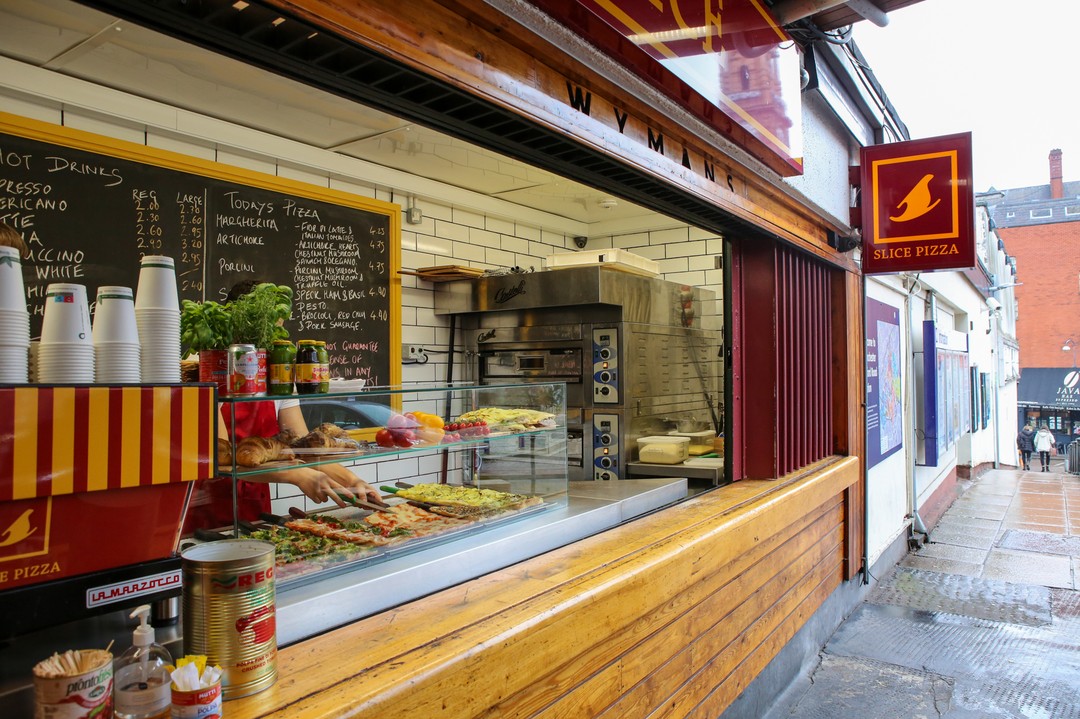 Fast forward another year, and it's finally back where it belongs. The Roma-style pizza favourite is finally making its long-awaited return to Stevenson Square as it takes up a new residency inside Arlo's deli and wine bar.
Moving in just round the corner from its original location, here pizza fans can once again enjoy their famous crispy-based slices once again alongside pizza bianca (crunchy white cheese-topped Roma-style focaccia).
As ever, ordera are done on a by-the-slice basis – with choices including the famous broccoli sausage, as well as margherita and vegan rustica (vegan mozzarella, vegan pesto genovese, rustica semi-dried tomatoes and rocket).
Read more: A Stranger Things-themed bottomless brunch is coming to Manchester
As for the pizza bianca, or white pizza, topping choices include mortadella with pistachio, mozzarella and rocket; porchetta di montagna, mozzarella and rocket; and vine tomato, mozzarella, rocket and pesto genovese.
Slice will serve from 12pm- 8pm daily inside Arlo's, which is open seven days a week.
Read more: A 1920s-themed 'wine and murder' escape room is coming to Manchester
Feature image – Supplied