News
Online furniture retailer MADE enters administration with hundreds of jobs at risk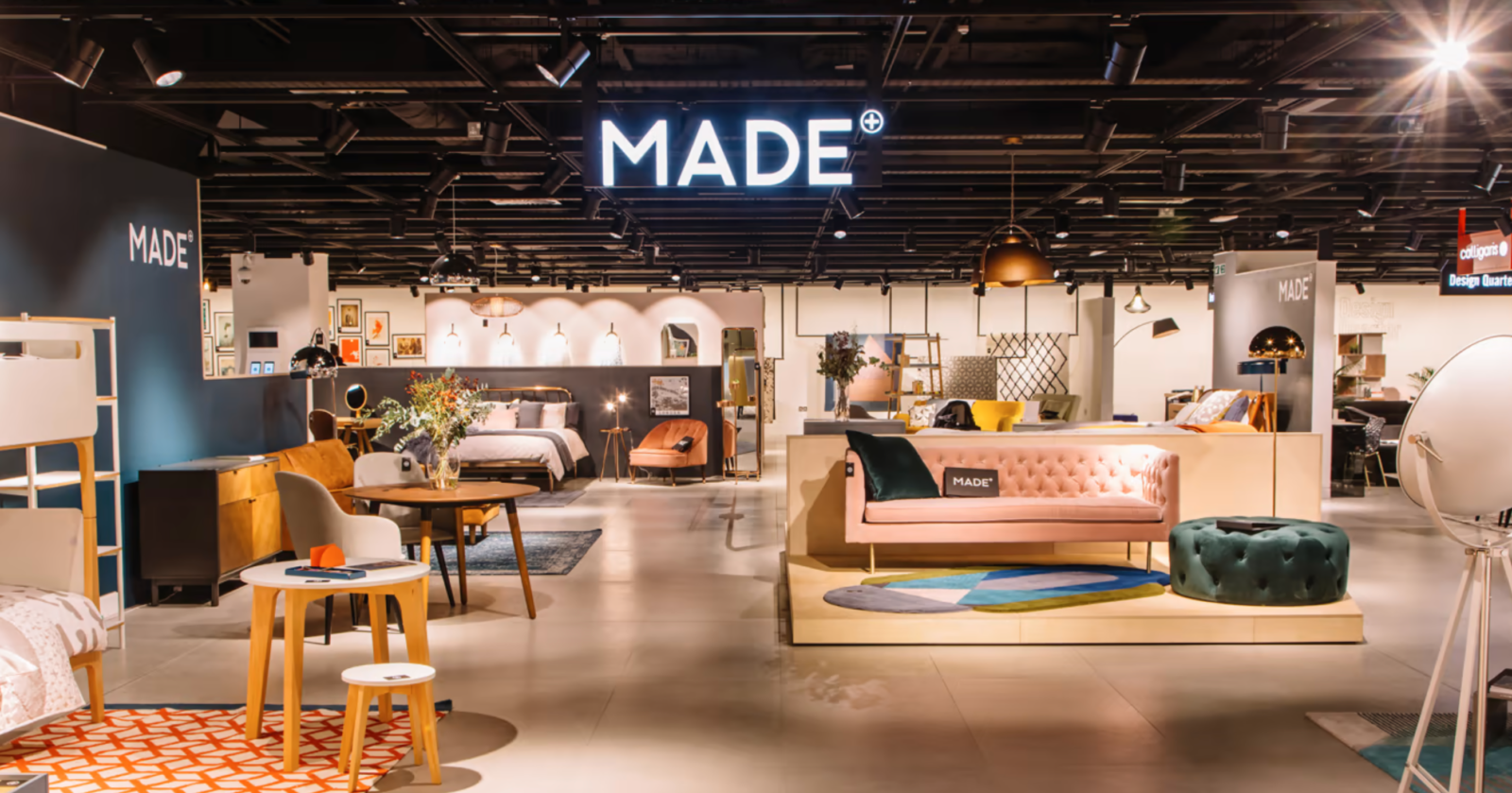 Online furniture and homeware retailer MADE.com has this morning confirmed that it has entered into administration.
The collapse of the company comes after the retailer – which was founded back in 2010 by Brent Hoberman, the Lastminute.com co-founder, and Chinese entrepreneur Ning Li – went public last year with a valuation of £775 million following what was said to be a "stellar sales performance" during the COVID-19 pandemic.
Sales then began to fall away, however, when COVID restrictions came to an end and customers started to complain about the long waits and delayed deliveries for their orders.
MADE.com suspended trading shares over a week ago, and its market value then slumped to £2.1 million.
Up to 500 jobs are now believed to be at risk following the collapse.
News that that MADE had filed a notice of intention to appoint administrators, and that the company was "exploring all options" – including an accelerated sale of all of parts of the business – began circulating last week.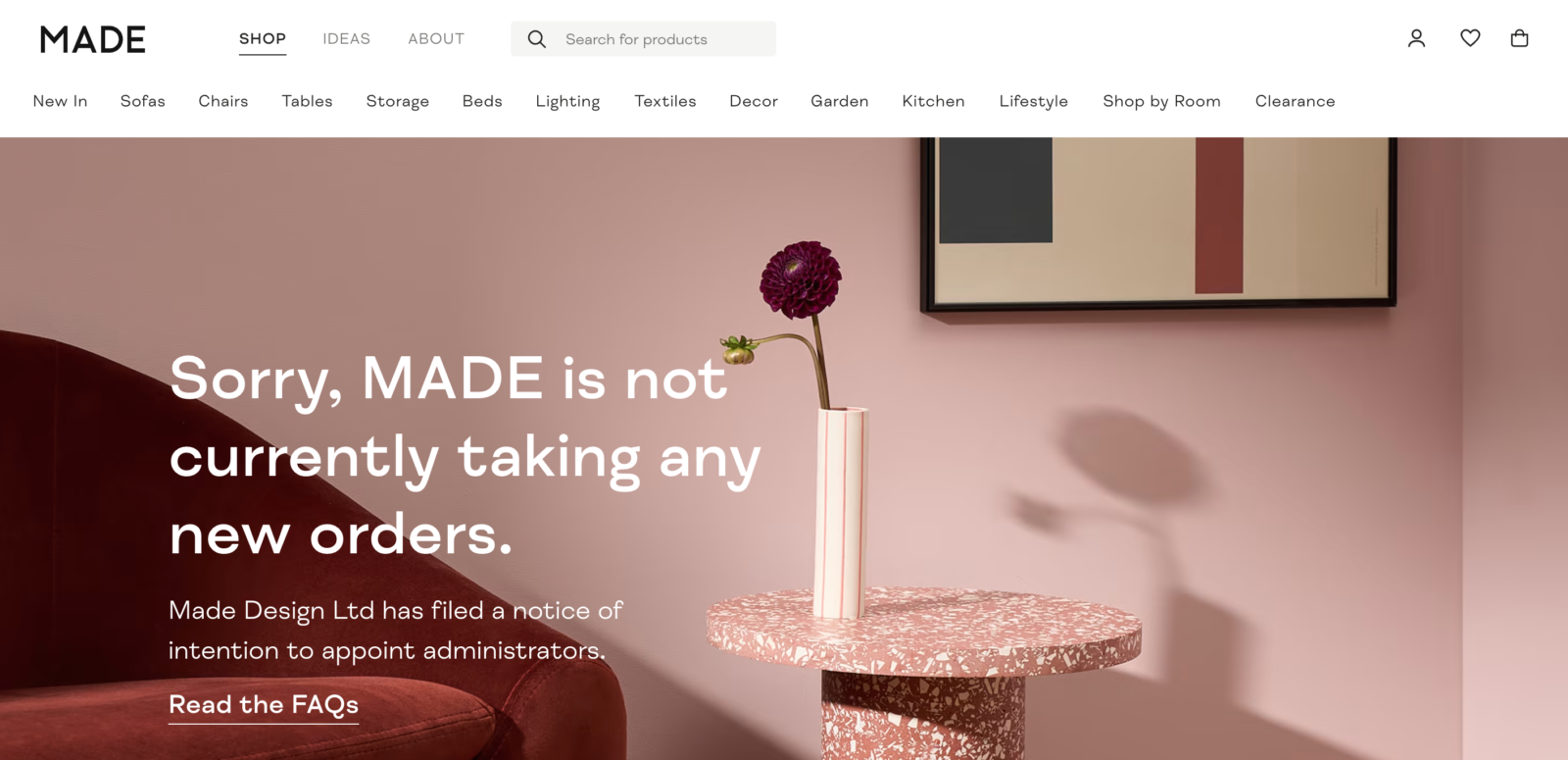 Administrators at PricewaterhouseCoopers (PWC) were beginning the task of selling the company's other assets and paying off its debts to creditors – but now it's been announced that the company has officially entered into administration.
It has also been confirmed today that rival retailer Next has snapped-up the MADE.com brand, its website, and intellectual property.
Speaking as the business goes into administration, Nicola Thompson – Chief Executive of MADE.com – said: "I would like to sincerely apologise to everyone – customers, employees, supplier partners, shareholders and all other stakeholders – impacted as a result of the business going into administration.
"Made is a much loved brand that was highly successful and well adapted, over many years, to a world of low inflation, stable consumer demand, reliable and cost efficient global supply chains and limited geo-political volatility – but that world vanished, the business could not survive in its current iteration, and we could not pivot fast enough."

Ms Thompson confirmed that the brand "will now continue under new owners."
Co-founder Ning Li said shortly before the firm's collapse that he had submitted three proposals to MADE.com's board and PwC to buy back the company, but he claimed his offer had been rejected.
Read more:
He wrote in a statement on LinkedIn: "Apparently, it would be preferable to break the company up and sell it in pieces to generate a little more cash.
"It makes no sense to me, but I wanted you to know that I really tried."
Featured Image – made.com