Shopping
Sostrene Grene, the gorgeous Manchester shop with affordable prices dubbed 'little Ikea'
It's even better at Christmas time too.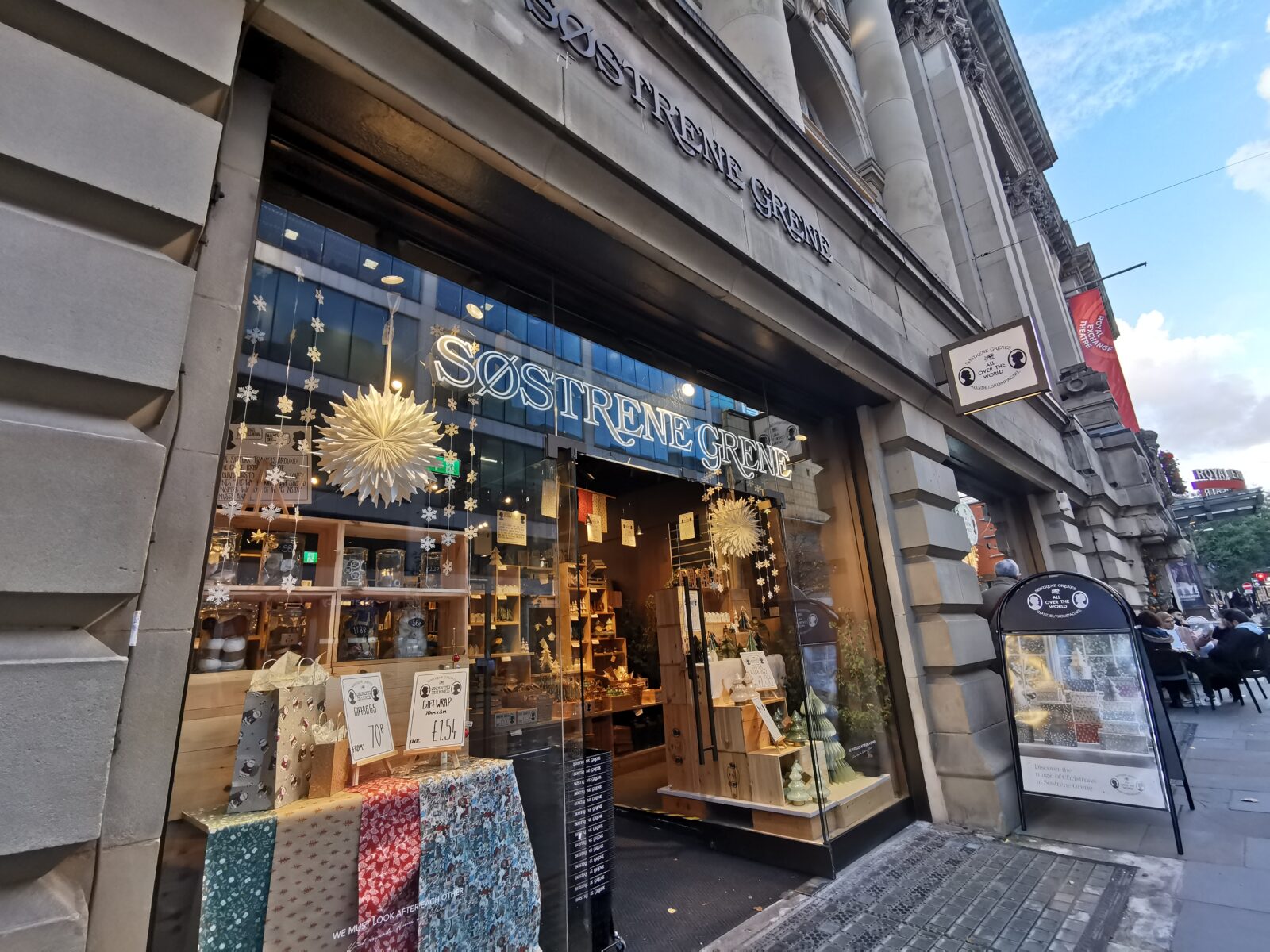 You don't need us to tell you that everything is costing a fortune these days and finances are looking generally grim for most of us.
But that feels particularly upsetting with Christmas now on most people's minds – no one wants to be cutting corners when it comes to spoiling our loved ones and celebrating together.
So we've found the solution to all your festive budgeting woes, in the form of a tiny maze of a shop in Manchester city centre.
Sostrene Grene, a Danish retailer based in The Royal Exchange, is an absolute haven for tasteful gifts and trinkets, as well as homewares, craft supplies and those all-unimportant-but-absolutely-magical Christmas decorations.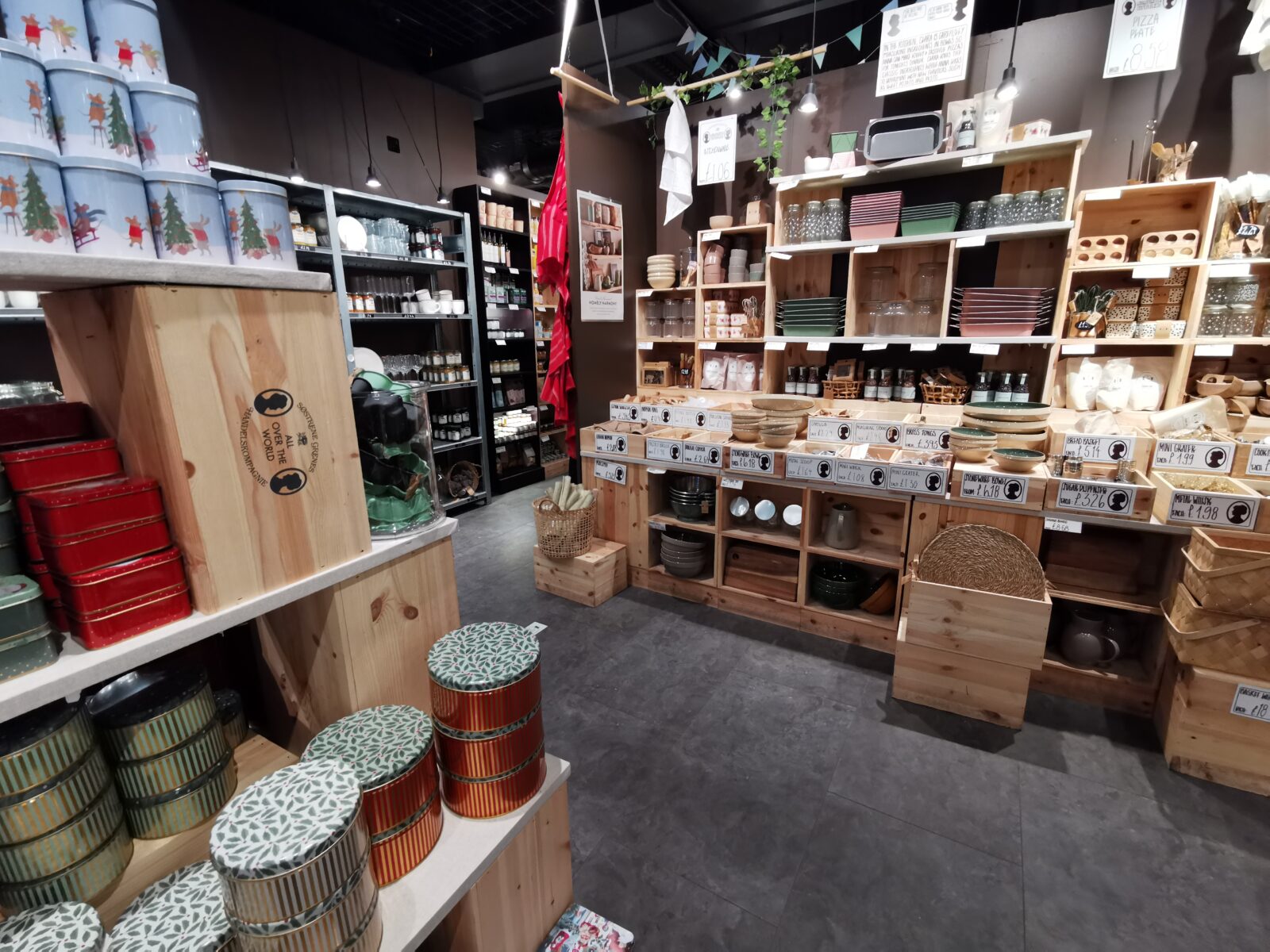 The brand is often labelled a 'mini Ikea', thanks to two things – one that it sells just about everything you can think of for your home, the other that shoppers are taken on a one-way maze through the departments.
It's a place to buy all the annoying things you can never think where to go for – like napkin rings, nail clippers, kids' craft kits, and egg cups – which also makes it a great place for gift inspiration.
At this time of year, you enter into a little Scandinavian Christmas wonderland, with a forest of decorative pine trees made from wood, ceramics and even paper, as well as dangling paper snowflakes.
There's a whole wall of reasonably-priced wrapping paper and gift bags (£1.54 for wrapping paper is a darn sight cheaper than some of the big brands nearby).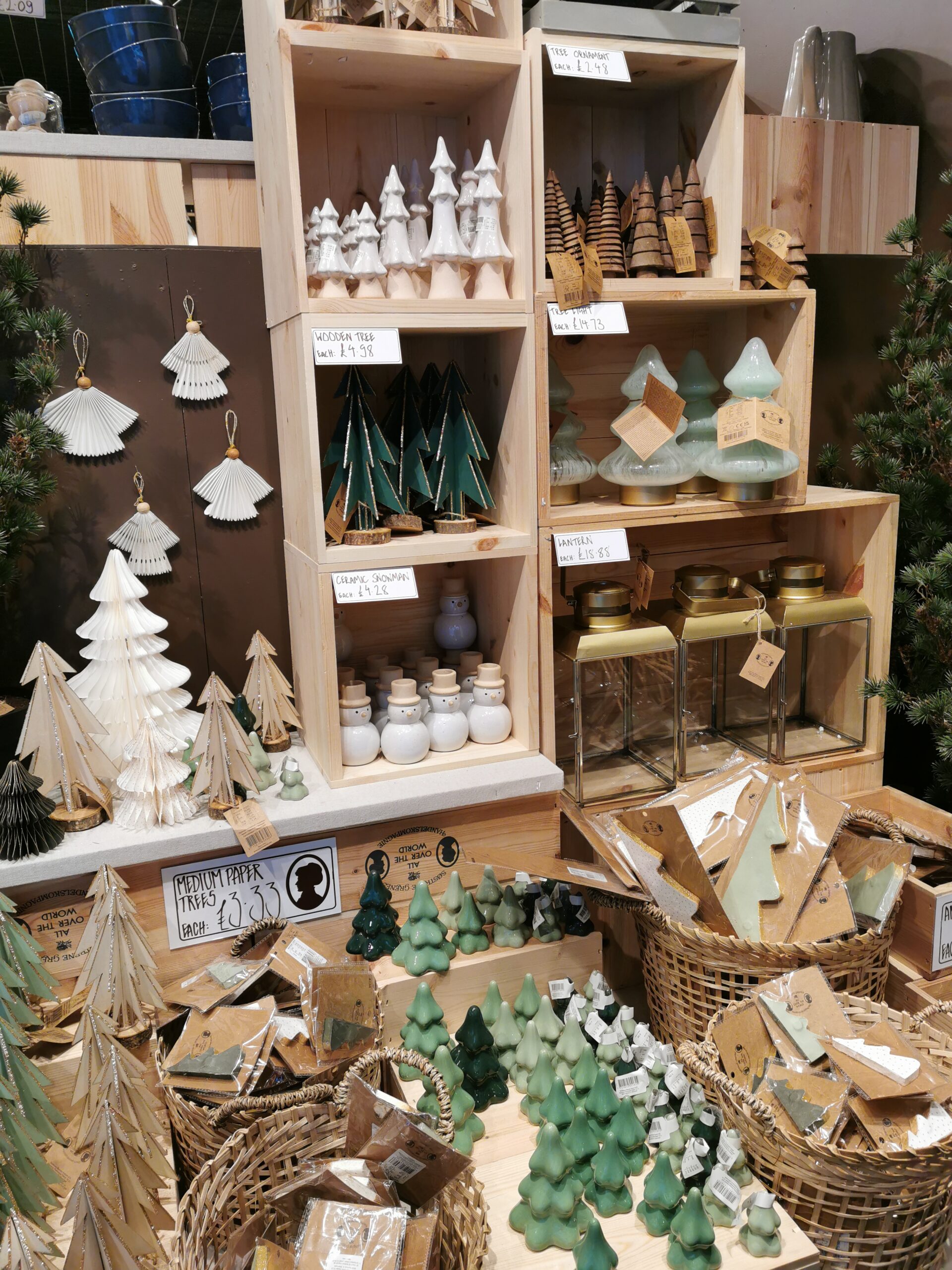 Further into Sostrene Grene you'll find even more Christmas wonder, like an eclectic range of baubles, so you could have a sparkling panda peering through the branches of your pine tree or a glittery croissant dangling amidst your fairy lights.
There's even a festive section in the craft area, where you can pick up the bits to make your own wreath or build your own Scandinavian nativity scene, down to mini felt deer, tiny post-boxes and even miniature fairy lights.
Elsewhere, craft fans can browse a massive range of yarn and string, canvases and paint brushes, jewellery-making kits and more.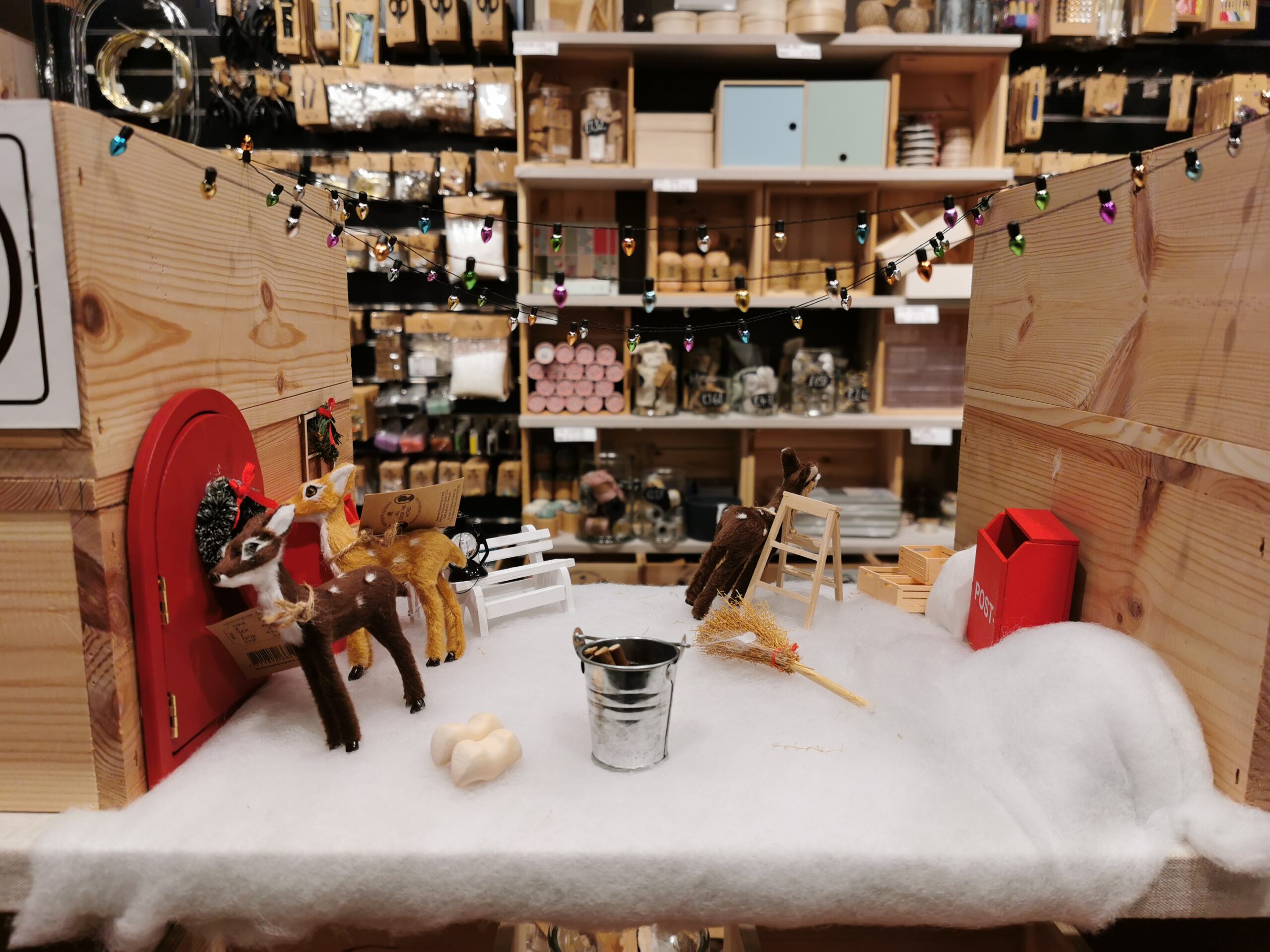 Things that are normally incomprehensibly expensive, like picture frames and mirrors, are far more affordable here than you might expect (around £25 for a huge mirror that looks straight off a Pinterest board).
The same goes for things like candles and decorative jars – there are rows and rows of candlesticks and pillar candles in a rainbow of colours for just 40p each.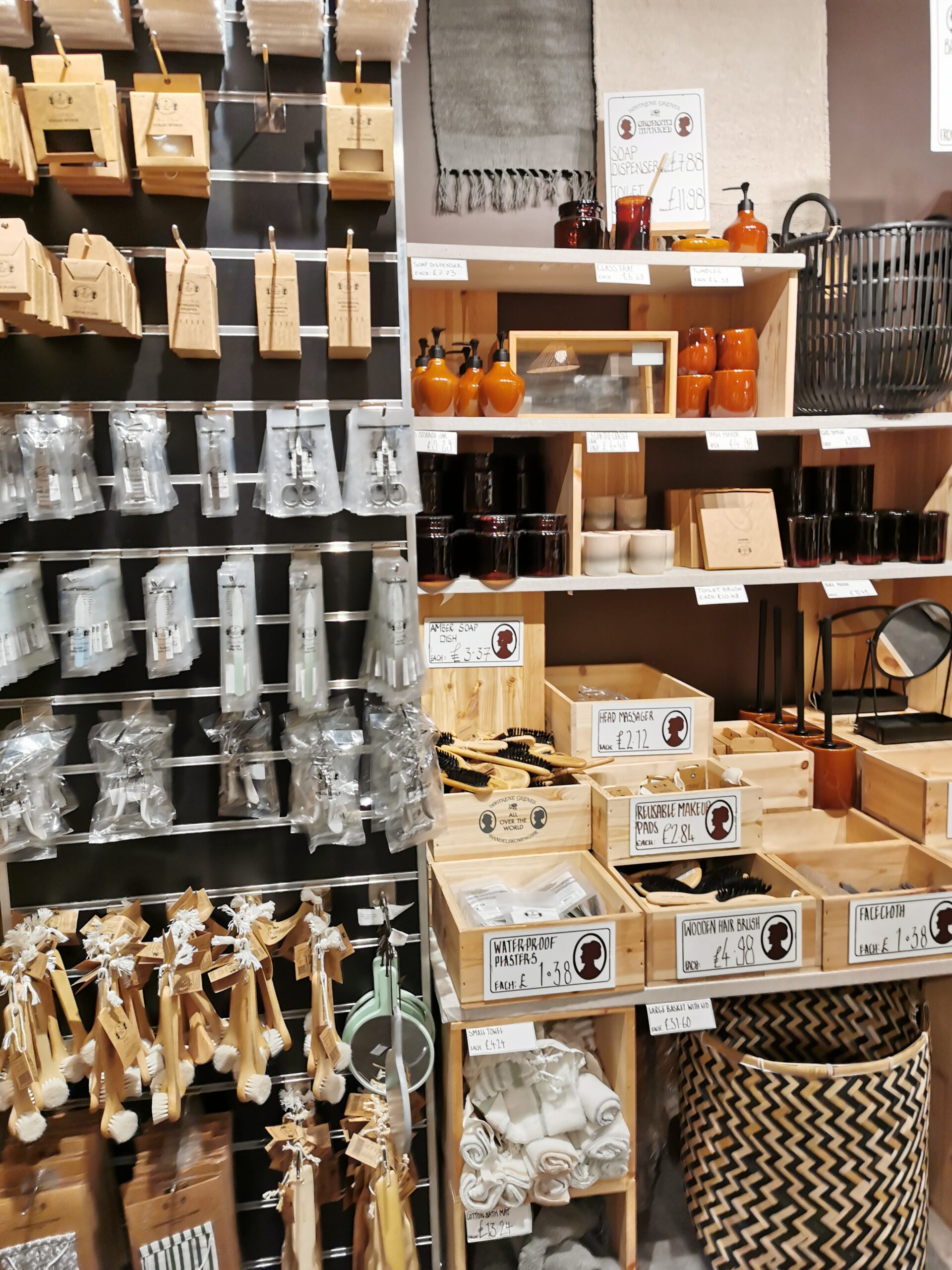 You can buy things like a back-scratcher here, or a ceramic loo brush that's so beautifully made you'd be tempted to display it on a shelf (if that wasn't gross).
The surprising bargains continue in the kitchen section too, with things like glass and wooden jars in various sizes for around the £4 mark – we can never understand why other shops charge so much for these things.
There are pizza cutters and place settings, colanders and cutting boards, baking trays and beautiful ceramic bowls.
Read more
You can even buy retro sweets while you're queueing up for the tills – we're talking the sort of hard-boiled fruity sweet that your parents would also chuck at your intermittently to keep you quiet on long car journeys.
Sostrene Grene looks better than ever now that Christmas is nearing, each window transformed into a welcoming scene.
Would the staff judge you for pulling up a chair at the dining table covered in dishes and novelty festive glasses? We might go and find out.
For all the latest news, events and goings on in Greater Manchester, subscribe to The Manc newsletter here.
Featured image: The Manc Group