News
Organiser of Manchester protest over 1% NHS pay rise fined £10,000
Greater Manchester Police said around 40 people gathered "in contravention of current lockdown legislation".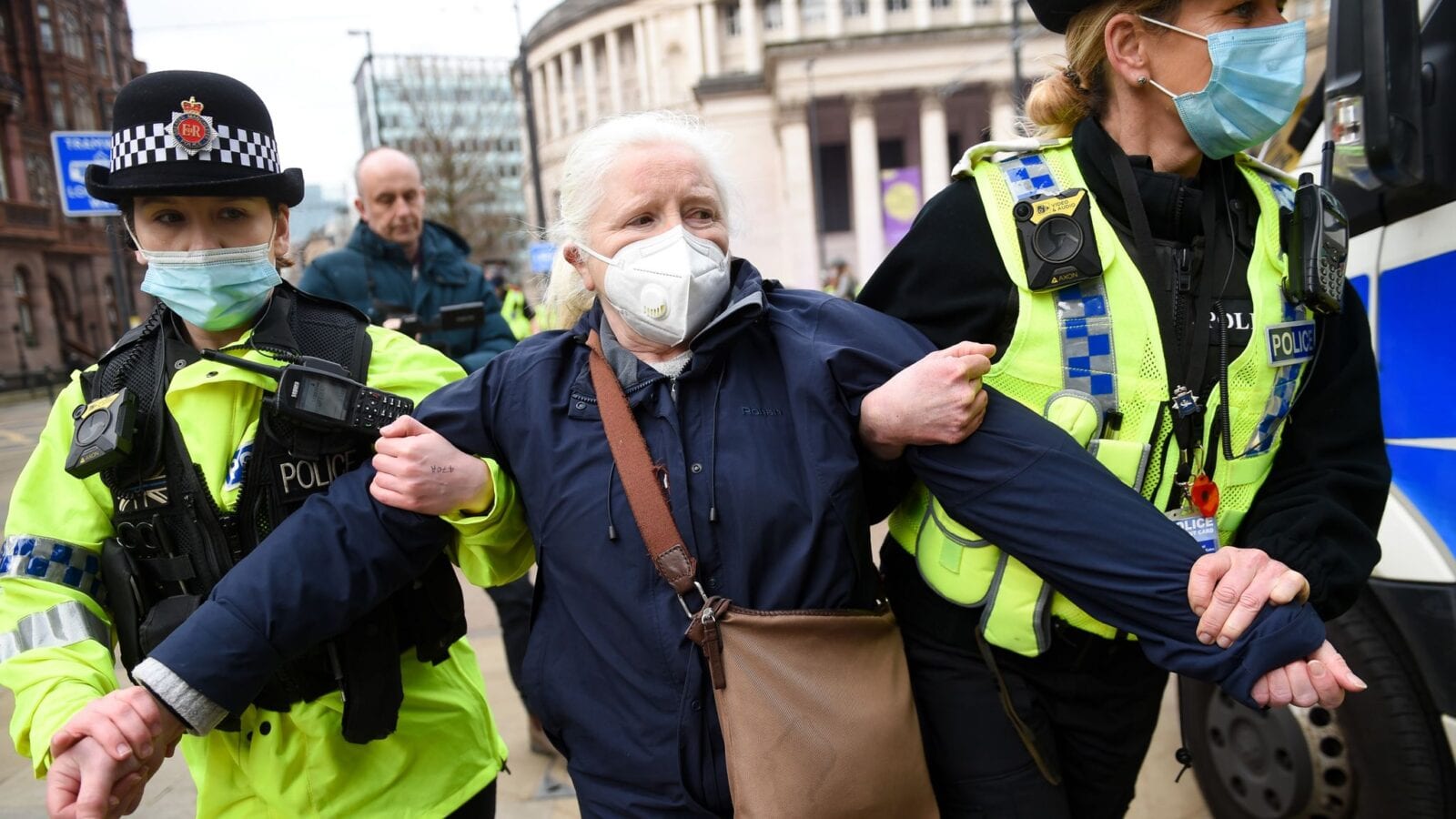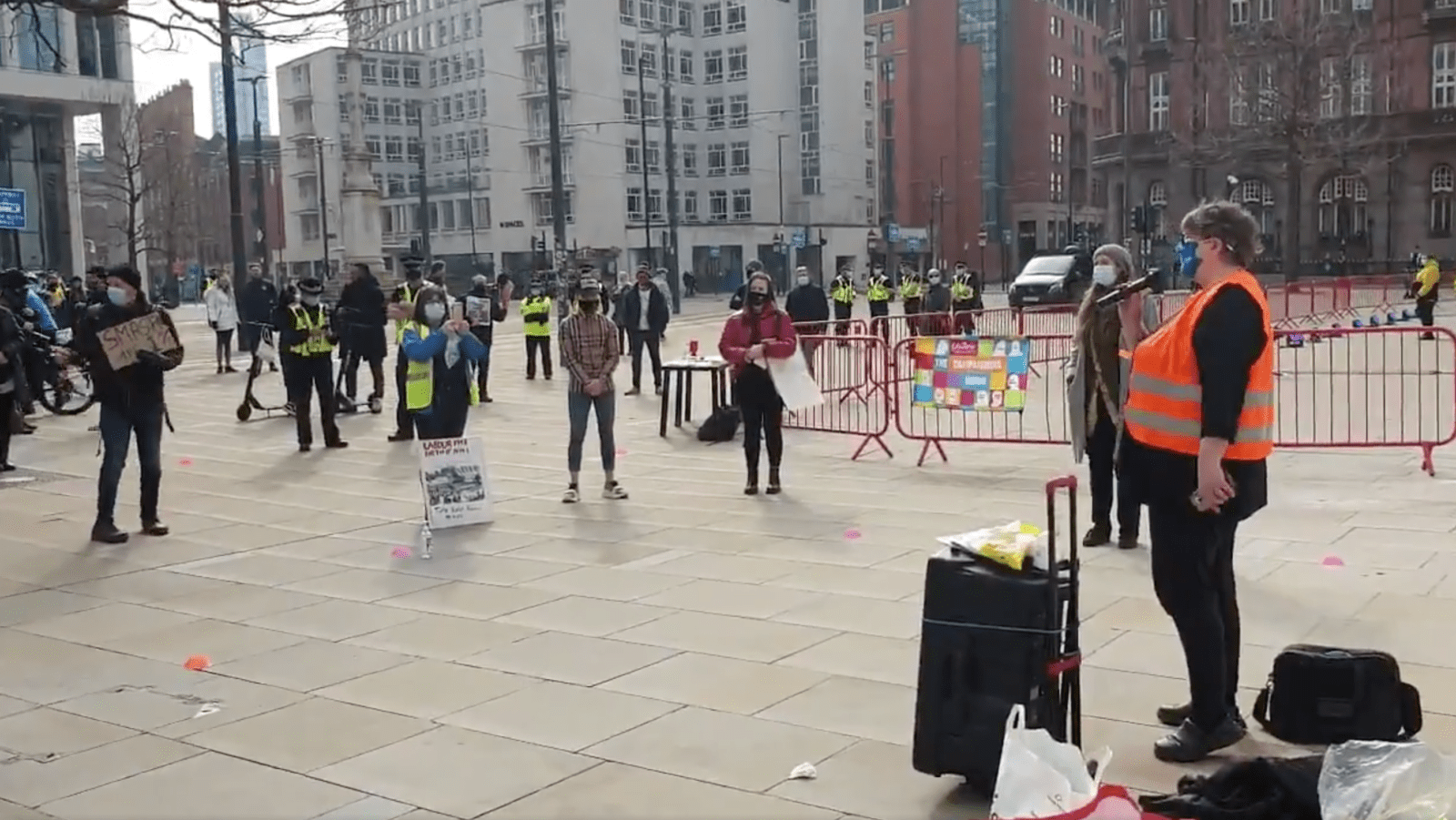 The organiser of Manchester city centre-based protest over the proposed 1% pay rise for NHS workers has been handed a £10,000 fine by police.
After receiving reports that about 40 people were in attendance at a demonstration in St Peter's Square at around noon yesterday, officers from Greater Manchester Police arrived at the scene to find that the demonstrators had gathered "in contravention of current lockdown legislation".
Public gatherings are banned under coronavirus (COVID-19) rules, and police said most demonstrators dispersed after officers asked them to leave.
In a statement issued yesterday afternoon, GMP confirmed that the organiser of the protest – a 61-year-old woman who works for the NHS – has now been fined the maximum £10,000, with another NHS worker, aged 65, also arrested for failing to provide details after initially refusing to leave.
The force then said the latter was de-arrested and fined £200 after complying.
Speaking on the demonstration, Superintendent Caroline Hemingway said: "With the positive step of schools reopening tomorrow, it is vital that people continue to follow Government legislation on social distancing and avoid gathering illegally in large numbers.
"Regardless of one's sympathies for a protest's cause, we would ask the public to maintain social distancing and follow legislation to prevent a rise in infections and provide the best possible chance of a further easing of restrictions in the weeks to come.
"We sought to engage with and peaceably disperse those attending this afternoon's protest, explaining that the gathering was in contravention of government lockdown rules.
"Unfortunately officers were met with a degree of non-compliance and it was therefore necessary to enforce issue FPNs."
The aforementioned arrests and incidents of fining that occurred at Sunday's demonstration have since gone on to receive backlash and criticism from members of the public, who have taken to social media to express their thoughts.
An opinion poll – published in The Observer newspaper – also found that more than 70% of people (72%) think the pay rise on offer is too low, while a fifth (20%) think it is right.
Yesterday's demonstration comes as the government faces ongoing backlash after giving evidence on Thursday to the NHS pay-review body – which looks at nearly 1.5 million people, including nurses and health assistants, but not doctors, dentists and some senior staff, who have their own pay bodies or agreements – and suggesting a 1% pay rise for 2021-22, by citing the "uncertain" financial situation.
The Royal College of Nursing (RCN) – which has called for a 12.5% pay increase for nurses – said that a 1% pay rise would only amount to an extra £3.50 a week in take home pay for an experienced nurse.
The RCN Council set up its £35 million strike fund on Friday in order to have the finances available to its members should they wish to take action.
"In setting up this fund, the RCN will create the UK's largest union strike fund overnight," said a statement.
Dame Donna Kinnair – Chief Executive and General Secretary at the Royal College of Nursing (RCN) – has condemned health minster Nadine Dorries' claim that 1% was "the most" the government could afford, and called the offer "pitiful and bitterly disappointing".
UNISON – the second largest worker's union in the UK – is also urging people to stand on doorsteps and balconies for a "slow hand clap protest" on Thursday 11 March at 8pm to show how they feel about the pay offer.
Following the mounting backlash, Prime Minister Boris Johnson has defended the proposed 1% NHS pay rise – branded a "slap in the face" by the RCN" – during a visit to a vaccination centre in North London yesterday, stating: "What we have done is try to give them as much as we can at the present time.
"The independent pay review body will obviously look at what we've proposed and come back [and] don't forget that there has been a public sector pay freeze, we're in pretty tough times."
The pay-review body will take evidence from other groups before making its recommendation around May.