News
Over 50 firefighters tackle woodland fire near Dovestone Reservoir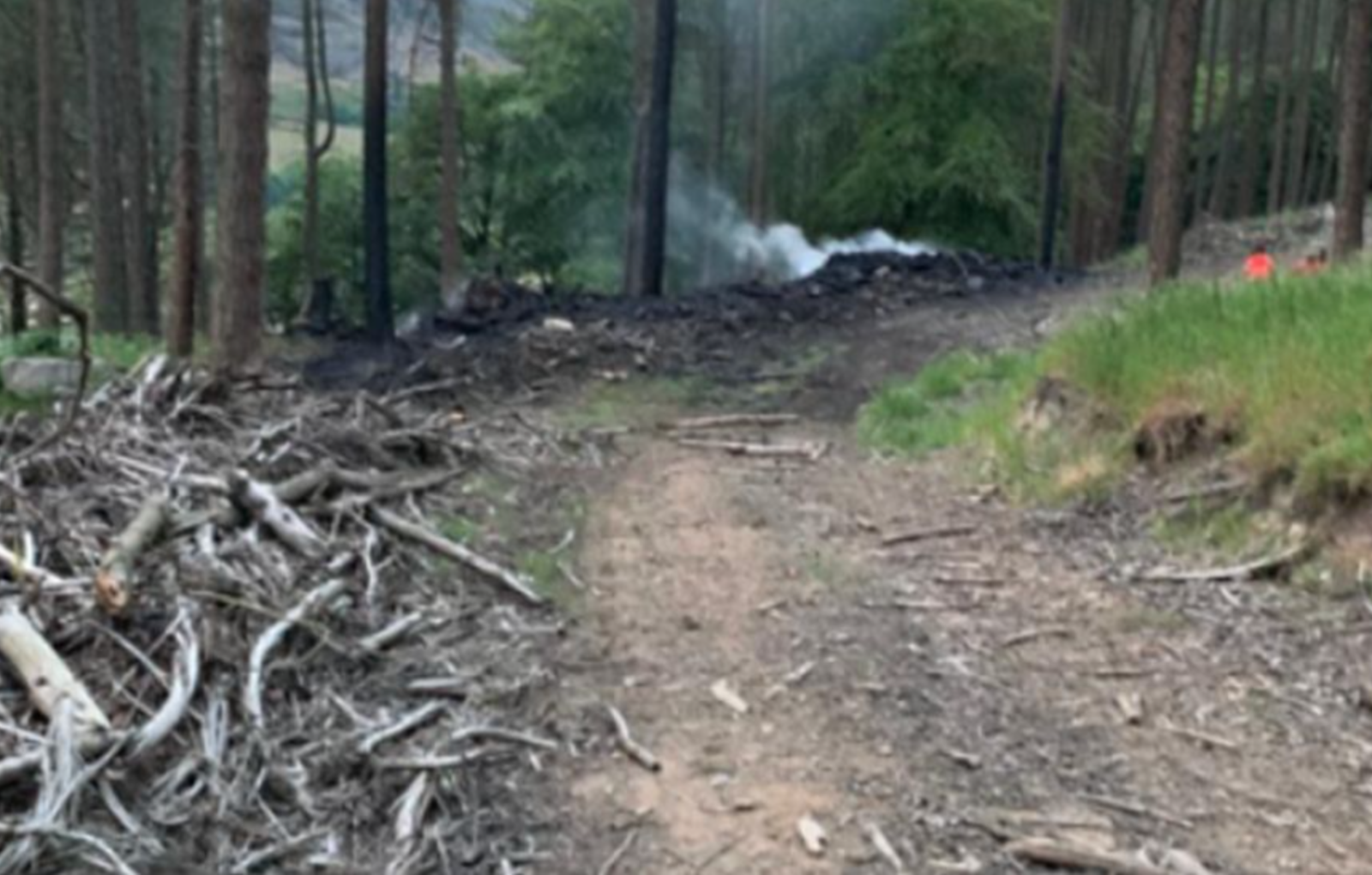 Over 50 firefighters have been working overnight to tackle a blaze in woodland area close to one of Oldham's most popular beauty spots.
Greater Manchester Fire and Rescue Service (GMFRS) confirmed that fire crews were called out at around 11pm on Monday 11 July to reports of a fire on Bank Lane, in Greenfield, Oldham near to Dovestone Reservoir.
10 fire engines from stations across Greater Manchester were at the scene, and worked throughout the night to bring the blaze under control.
GMFRS said the blaze involved "four large seats of fire".
Members of the public were asked to please keep away from the area while firefighters worked to tackle the fire.
Local residents nearby were also encouraged to keep their windows and doors closed.
Fire crews used hose reels and lighting to bring the blaze under control, GMFRS said, but while the worst of it has now been extinguished, crews still at the scene and are dampening down the affected area.
A fire investigation team is also working to establish the cause of the fire.
The overnight blaze comes after new measures were introduced at the beauty spot ahead of the summer in attempts to cut the risk of wildfires.
A public space protection order is currently in place at Dovestone Reservoir to stop any BBQs, campfires, and fireworks from being lit, and two new seasonal fire rangers have been employed with the job of helping to raise awareness of wildfires and their devastating consequences.
Read more: New measures introduced at Dovestone Reservoir to cut risk of summer wildfires
The rangers are also conducting an outreach programme in schools and the local community to help visitors understand what they can do to prevent them.
Oldham Council, Greater Manchester Fire and Rescue Service (GMRFS), and Greater Manchester Police (GMP) are all working alongside the RSPB and United Utilities to protect the moorland over the next few months as the wildfire risk increases, and just like the rangers, one of the main things they will be doing is making sure people are aware of the public space protection order in place.
Featured Image & Thumbnail – GMFRS & Twitter (@Fire_Photos)