Manchester
Paralysed Manchester Arena attack survivor 'walks' for the first time
Martin has been able to take his first steps since the 2017 attack thanks to the help of an exoskeleton.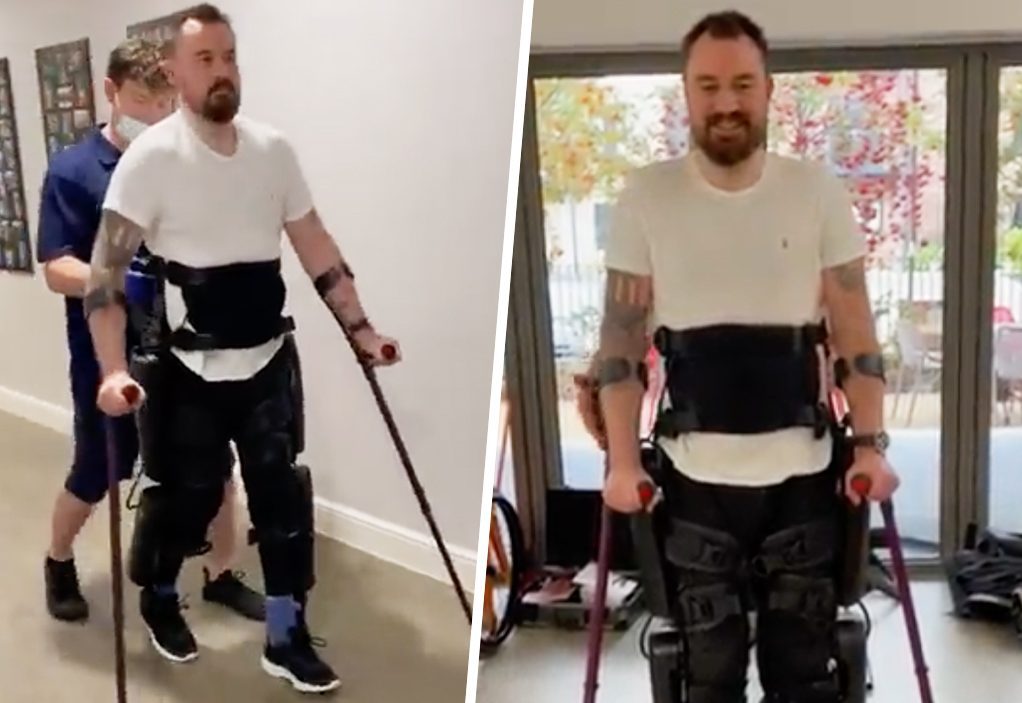 A father who was left paralysed following the Manchester Arena attack has taken his first steps since the incident.
Bolton-born football agent Martin Hibbert – who was the closest casualty to the bomb blast to survive – suffered 22 shrapnel wounds and was left paralysed from the waist down when he and his teenage daughter were among the hundreds injured in the terror attack following an Ariana Grande concert at Manchester Arena on 22nd May 2017.
But with the power of technology, he has been able to walk for the first time.
Martin has been able to take his first steps since the attack thanks to the help of an exoskeleton – a wearable machine that helps people with spinal cord injuries to move.
He shared touching footage of the remarkable moment with his followers Twitter, with the inspiring caption: "Whenever you find yourself doubting how far you can go, just remember how far you have come.
"Remember everything you have faced, all the battles you have won and all the fears you have overcome.
"Dream. Believe. Achieve."
He also spoke to ITV Granada Reports about the impact and significance of the moment, and his decision to share to footage with the public, admitting that: "To be stood up straight was mentally amazing [and] I wanted that video to inspire people.
"Technology is changing on a daily basis, and there are hopefully big changes coming in research for spinal cord injuries."
Although taking his first steps since the attack is undeniably one of the most important achievements Martin has made, this isn't the end of his journey, as next June, he is preparing to scale Mount Kilimanjaro to raise money for a very worthy cause.
He is aiming to take a Paralympic torch to the top of Africa's highest mountain in an epic 10-day expedition, and in doing so, he hopes to raise £1 million for the Spinal Injuries Association (SIA).
Now a wheelchair user, Martin will ride a custom-built handbike for the challenge – which he said he was inspired to do after learning that only one in three people with spinal cord injuries receive treatment at specialist centres.
"I want to turn an appalling act of terror into a force for greater good." Martin said.
Martin had originally planned to take on the challenge this past September, but it was sadly postponed due to the pandemic, and so he is instead scheduled to set off for Tanzania on 2 June 2022.
He will scale the mission alongside a trustee from SIA, two nurses who helped him recover from his injuries, and his two best mates.
Since his recovery, Martin has worked with the SIA as a trustee to offer "hope, confidence and practical skills" to other people paralysed by spinal cord injury, and now wants to "give something back" to the charity after they've helped him "live a fulfilled life" over the last four years.
"The money raised is my way not just to thank SIA for everything it has done for me but to make sure it can reach the thousands who remain in urgent need," Martin said.
"Without them, I wouldn't be here today."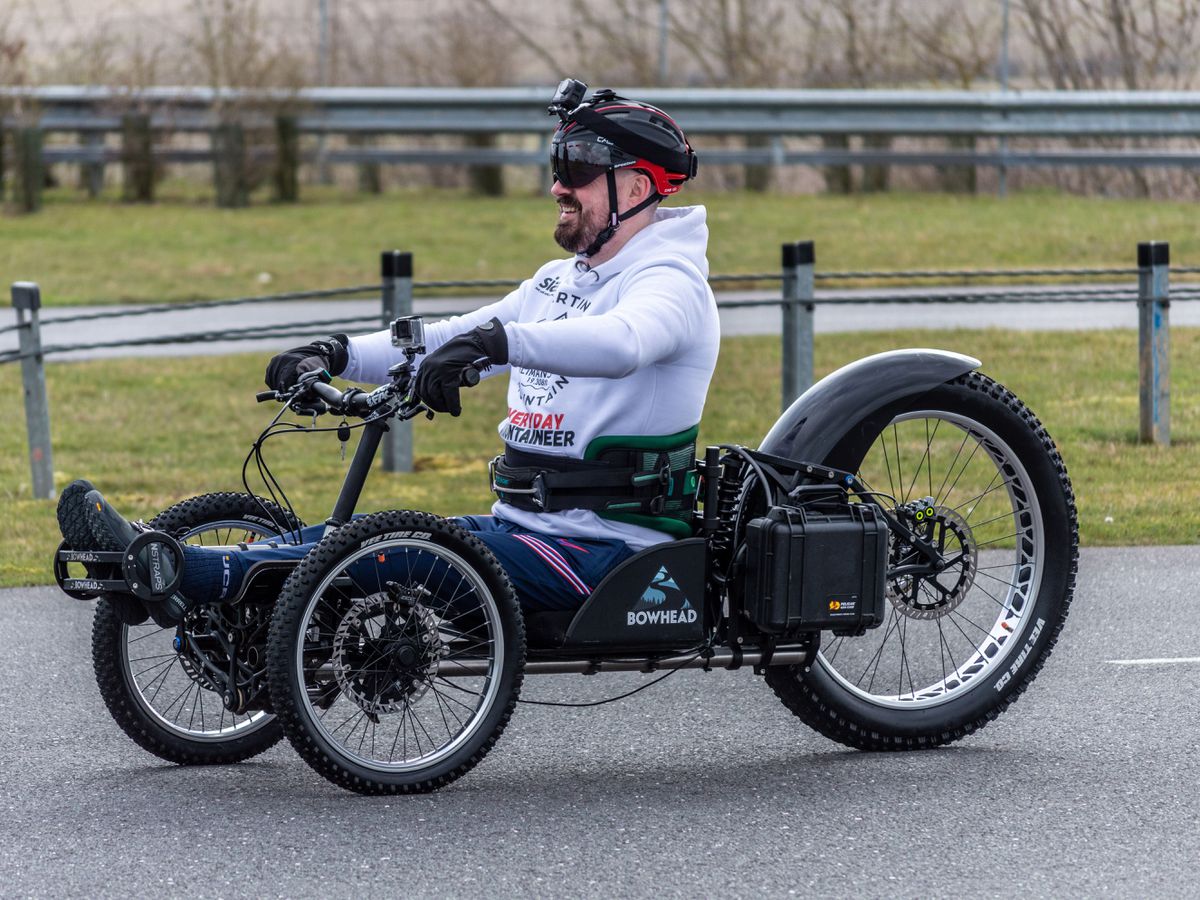 Keen to show your support? All donations towards Martin's target of raising £1 million for the Spinal Injuries Association (SIA) can be made via his official GoFundMe page here.
More information and updates can be found on Martin's website.
And don't forget to keep up to date with Martin in the lead-up to the challenge on Twitter and Instagram.
Featured Image – Twitter (@MartinHibbert)