News
Parts of Metrolink to remain closed until at least mid-August
Major engineering works are taking place on the Eccles line - with services expected to resume from July 16.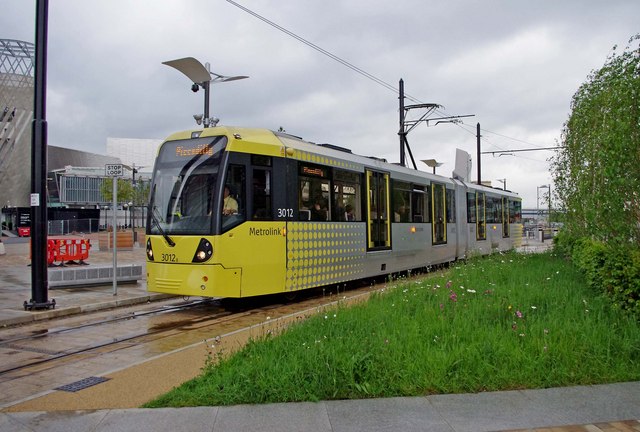 Parts of the Greater Manchester Metrolink will continue to remain closed until at least the middle of August due to unanticipated extra engineering works.
The Eccles line shut down in July to allow for two sections of track on the network to be replaced – with staff originally expecting to resume services from Sunday (1 August).
However, engineers have determined that renewals are required around the tram tracks – with the concrete having been in place for more than 20 years.
Metrolink says the condition of the track was only visible once rail removal had begun.
Services on the Eccles line and through the city centre will remain closed as a result and are now expected to resume from Monday 16 August.
TfGM's Head of Operations, Alex Cropper, said there was "no other option but to complete this work" before Eccles line trams could run again.
"Metrolink is 30 next year and this is the first time we have found the concrete around the tracks to be in this condition," Cropper stated.
"Because it only became apparent once we started to take the tram tracks out, we're having to carry out significantly more work than we originally planned.
"Contractors will be working around the clock to complete this project as soon as possible and we'll be trying to minimise disruption as much as possible, and I'd encourage customers using the network to plan ahead and allow extra time when making their journey."
Replacement buses will be in operation and some Metrolink tickets may be valid.
More information is available on the Metrolink website.
Featured image: PL Chadwick / Geograph