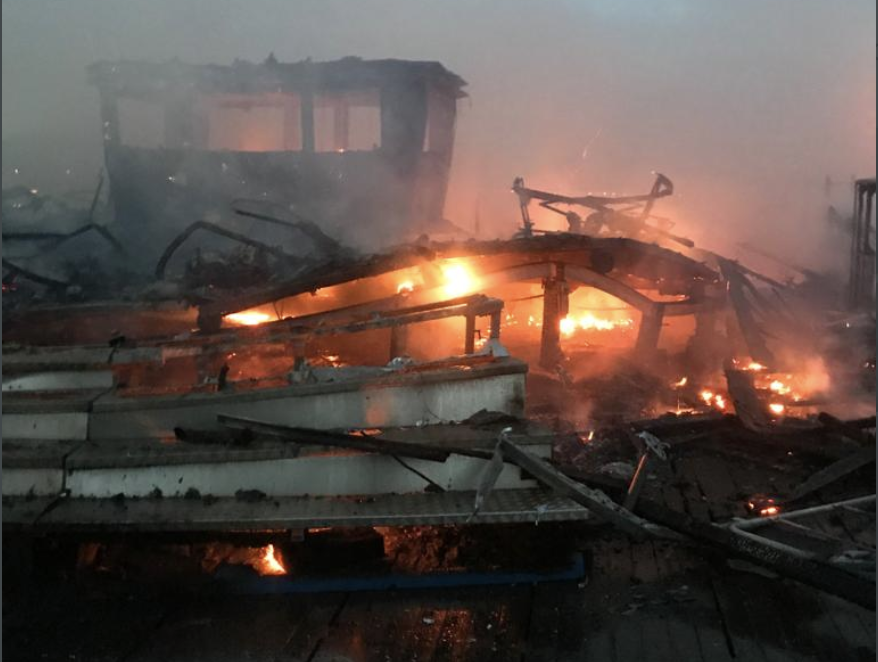 Images showing the dreadful damage caused to Blackpool Pier by an early-morning blaze have surfaced online.
South Shore Fire Station, part of Lancashire Fire and Rescue Service, posted the pictures on their official Twitter account, claiming that the fire is now "swiftly under control."
Mounds of charred rubble and debris have been left at the scene, with ribbons of smoke still rising from the wreckage.
Fire engines rushed to Blackpool Pier this morning (17 July) around 3am, with as many as 50 fire fighters called in to successfully bring down the blaze.
An investigation has been launched into the cause of the fire.