News
Piccadilly Gardens slammed as 'mud bath' as council confirms Christmas Markets WON'T return again
The ongoing saga of Piccadilly Gardens continues as even city centre councillors admit it looks terrible.
Town hall bosses at Manchester City Council have confirmed they are looking for a new home for the 2023 Christmas Markets after last year's event left Piccadilly Gardens looking like a 'mud bath.'
After one Twitter user scathingly compared the public grounds to the WW1 trenches of The Somme at the start of the year, city centre spokesperson Councillor Pat Karney has confirmed officials are having a 'good rethink' on where to host this winter's event.
In recent years, the often-bemoaned Piccadilly Gardens space has been used as the home of the sprawling Manchester Christmas Markets whilst the city's town hall undergoes an extensive refurbishment.
However, it now appears that councillors have decided this is no longer a workable solution with Pat Karney telling the Manchester Evening News: "I can see it looks horrible and a mess, I can see what everyone else can see".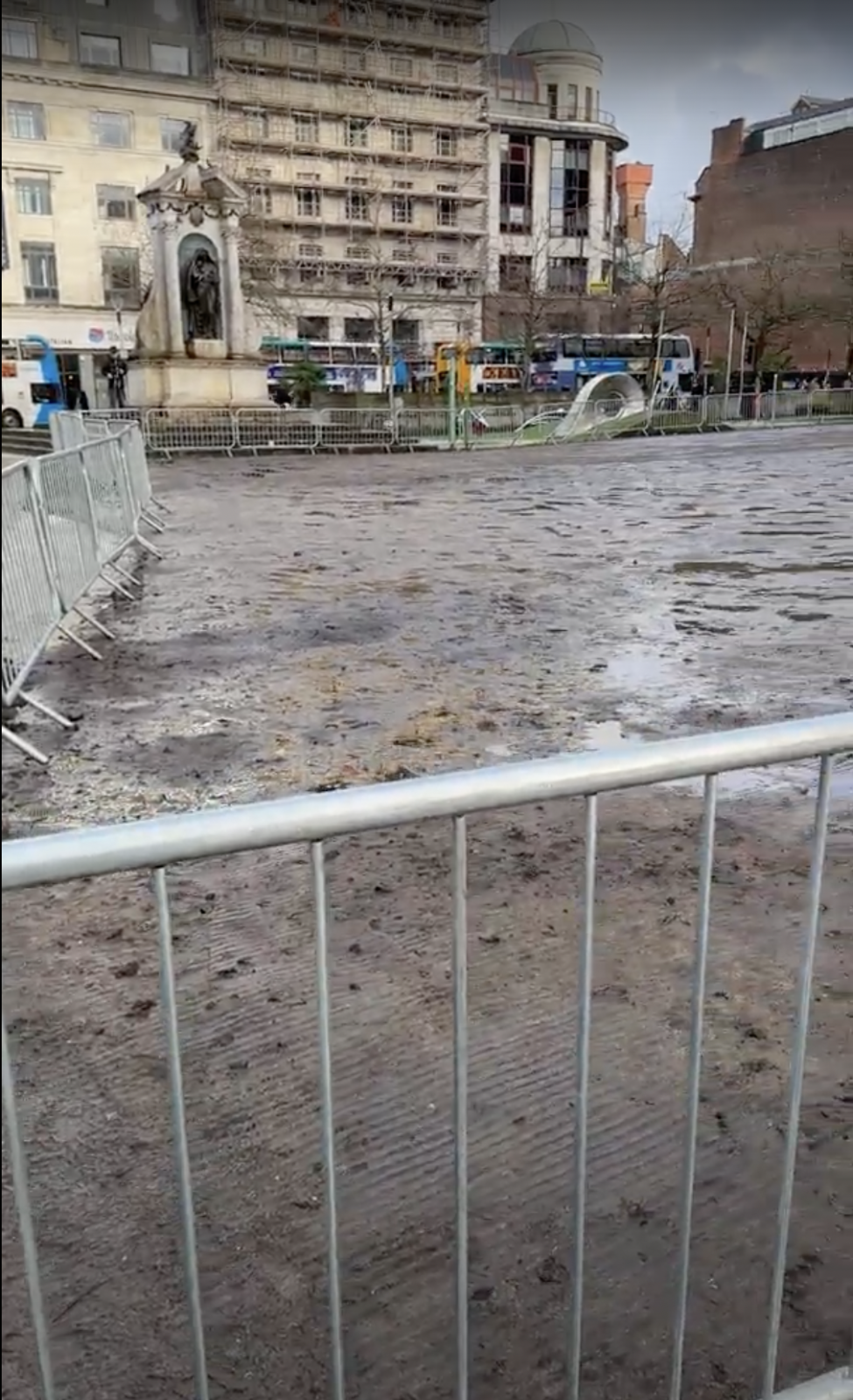 Adding that it was 'still a headache' with Albert Square not being available, he confirmed that the market hub will 'go somewhere else next year'.
This winter, according to the Councillor Piccadilly Gardens hosted the Christmas markets for six weeks with foot traffic of about 100,000 people.
After that, the council then also used the space to host a free New Year's party with DJ sets and a countdown to midnight displayed on a big screen.
Read more: Manchester's first Scottish-Indian restaurant has closed its doors in Chorlton
In previous years, the Council has arranged a huge fireworks display, previously at the Town Hall but in more recent years at the Cathedral. However, this year's party did not include fireworks as they were deemed too expensive on an already-stretched budget.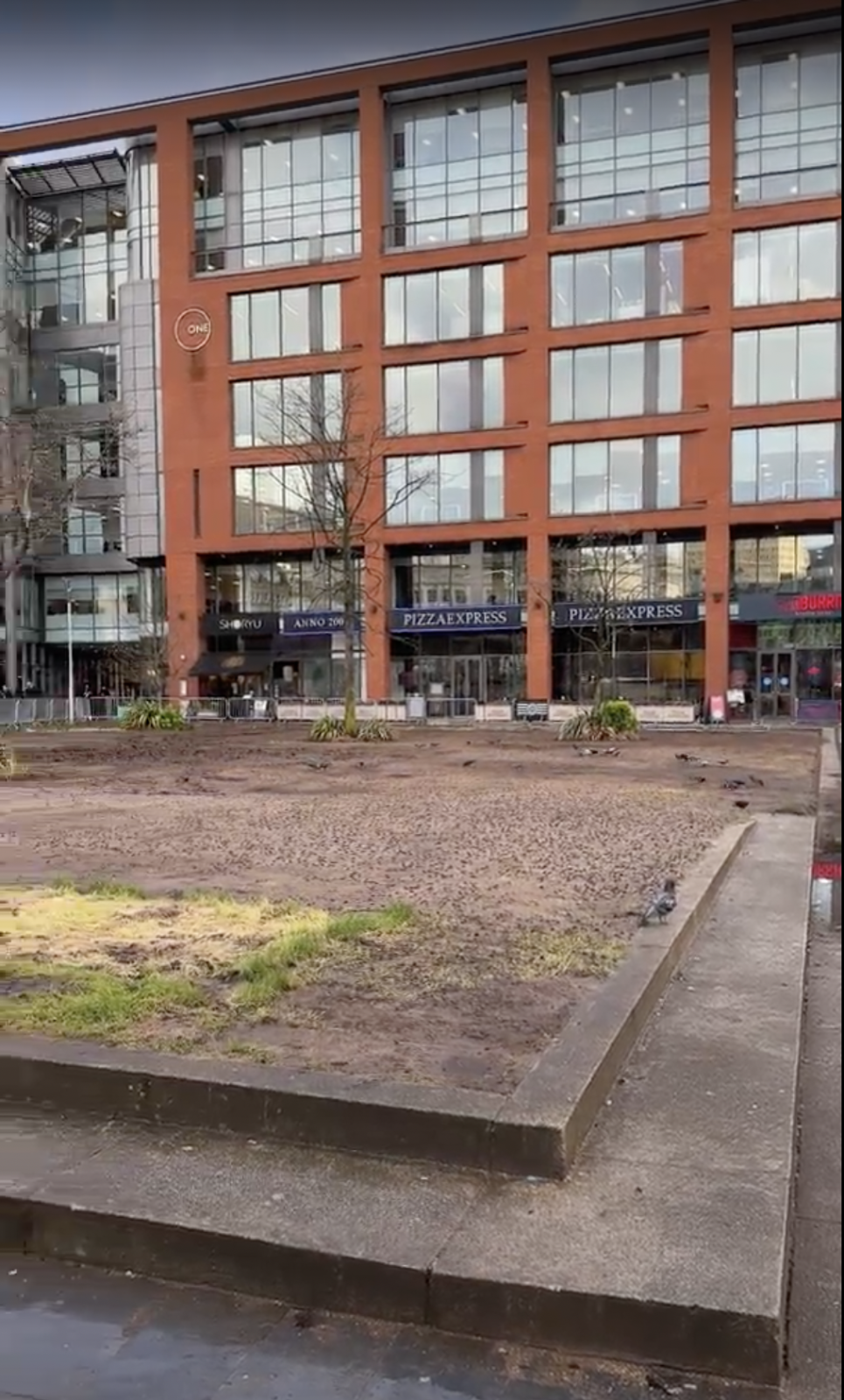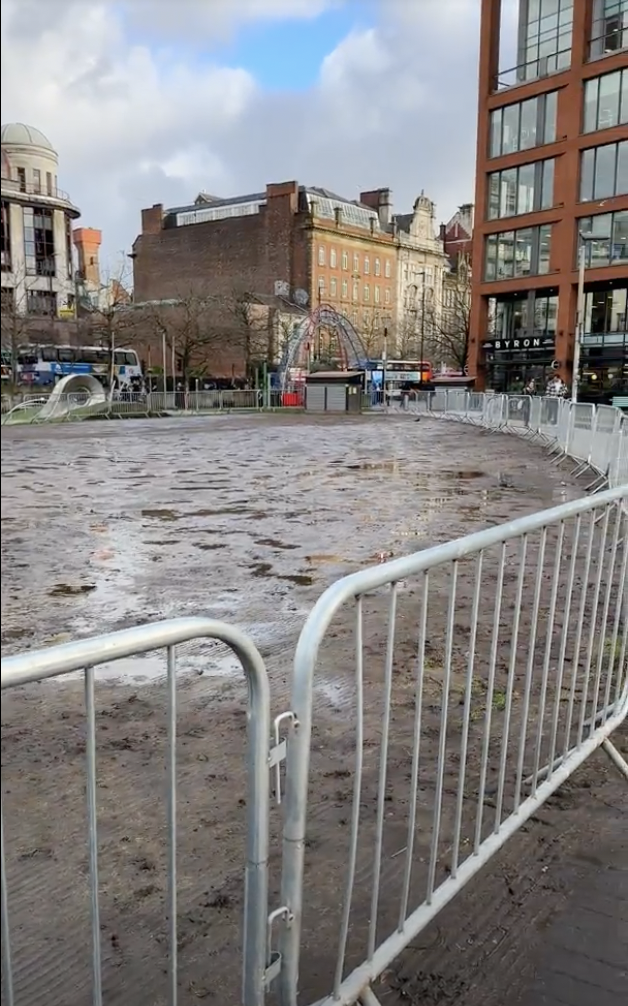 Speaking on the plans for the 2023 Christmas markets Karney hinted that the council 'might look at St Peter's Square', before touching on Mancunians ongoing frustrations with the area after numerous promises to revamp it have been left unfulfilled.
Read more: Rishi Sunak took a taxpayer-funded private plane to Leeds for NHS visit
He said: "We're determined to get it right," said Coun Karney. "We're determined to make sure that Mancunians see the radical changes that we're going to make and that they will be pleased and proud of Piccadilly Gardens."
Feature image – The Manc Group