News
Poignant photos show Manchester firefighters lining streets for funeral of late colleague Dan Lee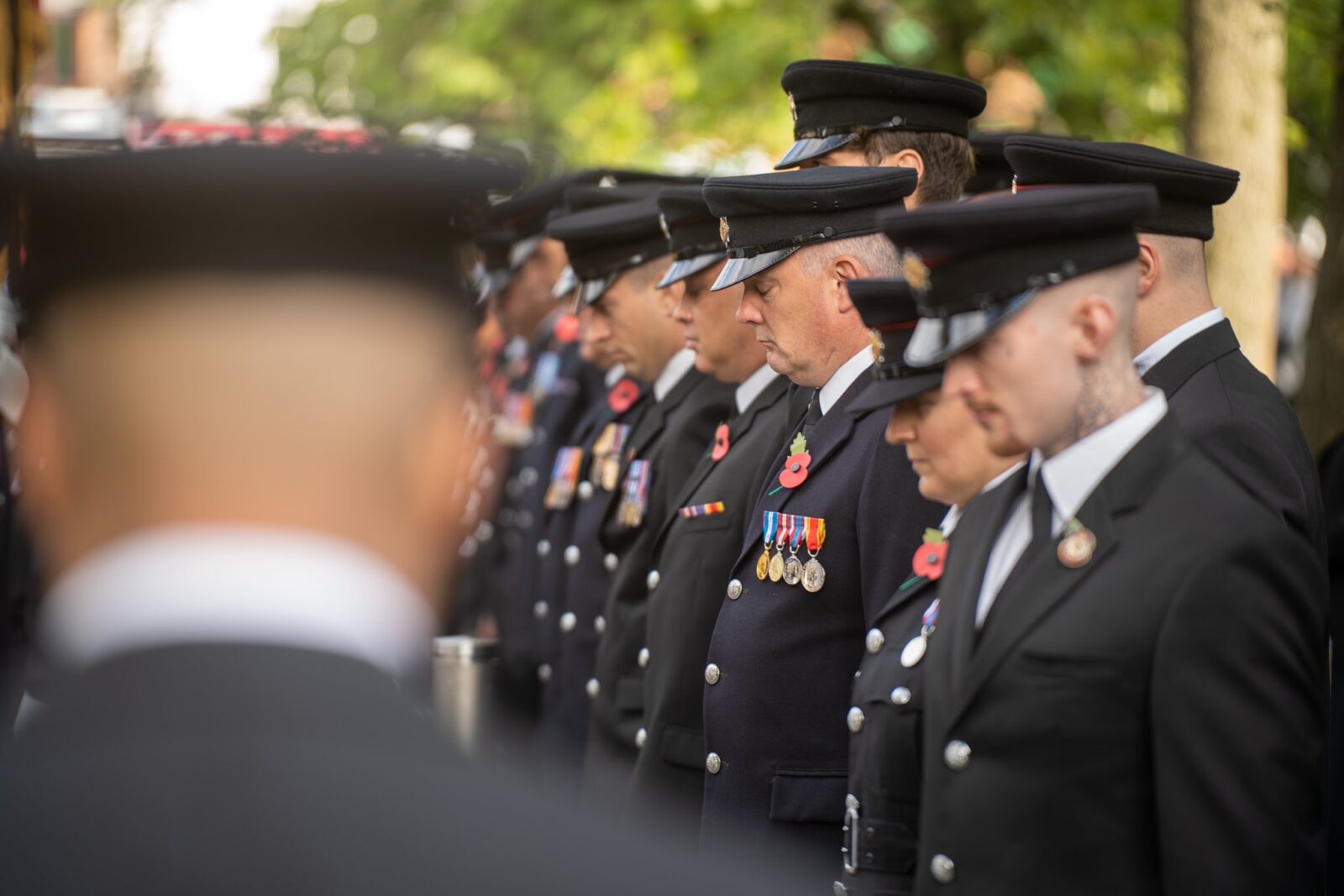 Greater Manchester firefighters were seen lining the streets in what was a poignant tribute to their late colleague.
Following the funeral of Daniel Lee held yesterday, Greater Manchester Fire and Rescue Service (GMFRS) has shared a collection of moving photos from the service – which shows many of his colleagues lining the streets with their heads bowed as procession passed, and acting as pallbearers during the service itself.
Fire engines displaying floral tributes from loving family members also formed part of the procession.
Daniel 'Dan' Lee was a Watch Manager at GMFRS, and served the communities of Greater Manchester for over 16 years before he sadly passed away back in August.
In a tribute to the dedicated firefighter shared on social media, GMFRS said: "Today we said goodbye to our colleague and friend Watch Manager Dan Lee.
"Staff members joined family and friends for a funeral service to honour Dan, who served the communities of Greater Manchester for 16 years.
"Dan, a former Royal Marine, was based at Agecroft Fire Station on Green Watch and was also the Service's lead Air Unit pilot. He had worked across many different departments. He was known for being keen to learn, a good listener and communicator, and for his sense of humour.
"Dan's family and colleagues are very grateful to the public for their kind wishes following his sad death, and would like to thank everyone who generously donated to a fundraiser set up by his friends.
"RIP Dan."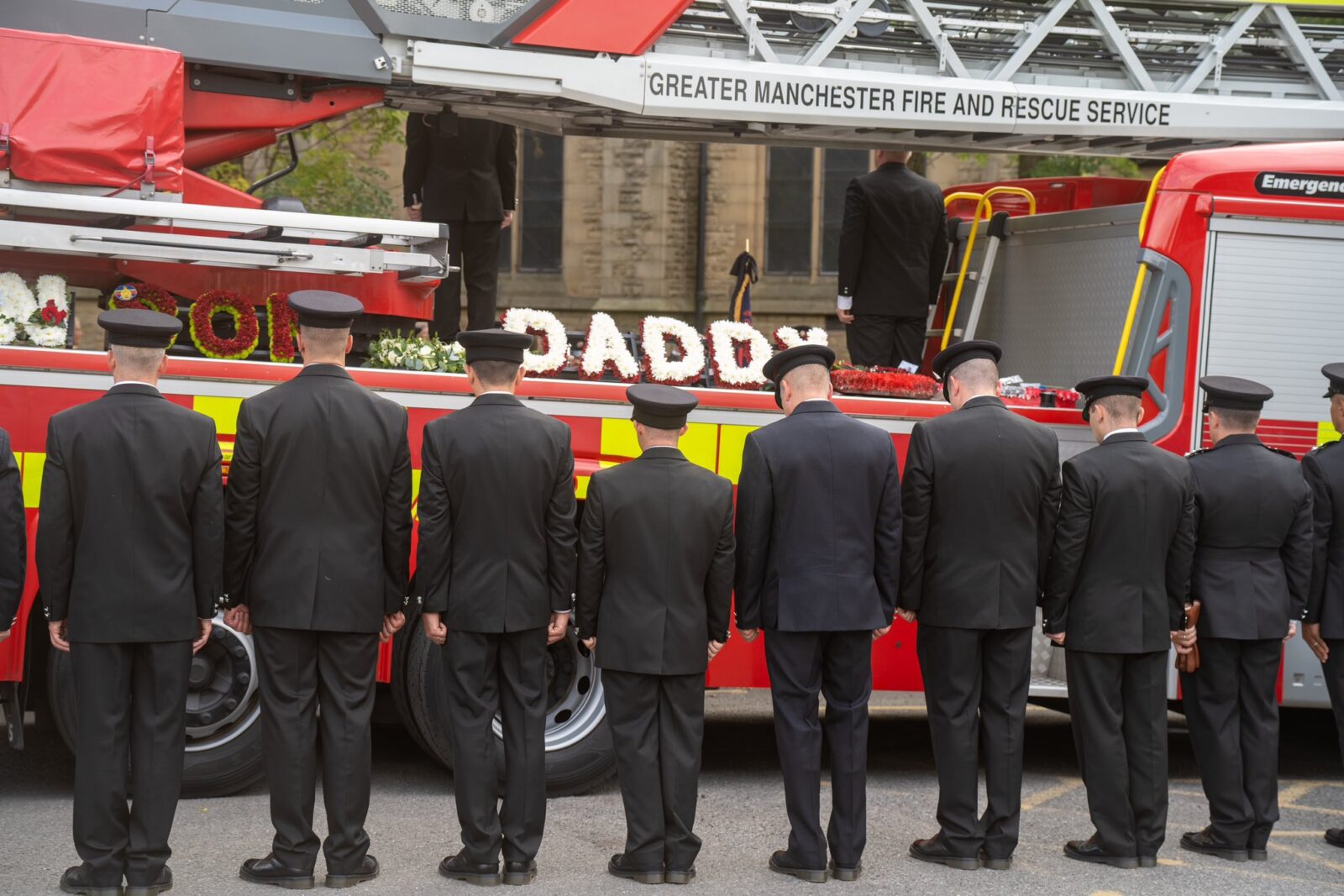 Daniel Lee went missing in the early hours after a night out with friends.
The 41-year-old Watch Manager was last seen walking along St Mary's Parsonage, near Crazy Pedro's, just after 1am on 22 August, and a huge search and rescue effort took place throughout that week – with Tactical Aid Unit, North West Police Underwater Search and Marine Unit officers searching the River Irwell close to where Dan went missing.
Greater Manchester Police (GMP) then confirmed on 26 August after the search operation concluded that the body of a man had been found.
Read more:
GMP's statement said at the time: "We've sadly found the body of a man in the search for Daniel Lee from Salford. He was last seen in the early hours of Monday morning after a night out with friends in Manchester. His family have been informed and request privacy at this time."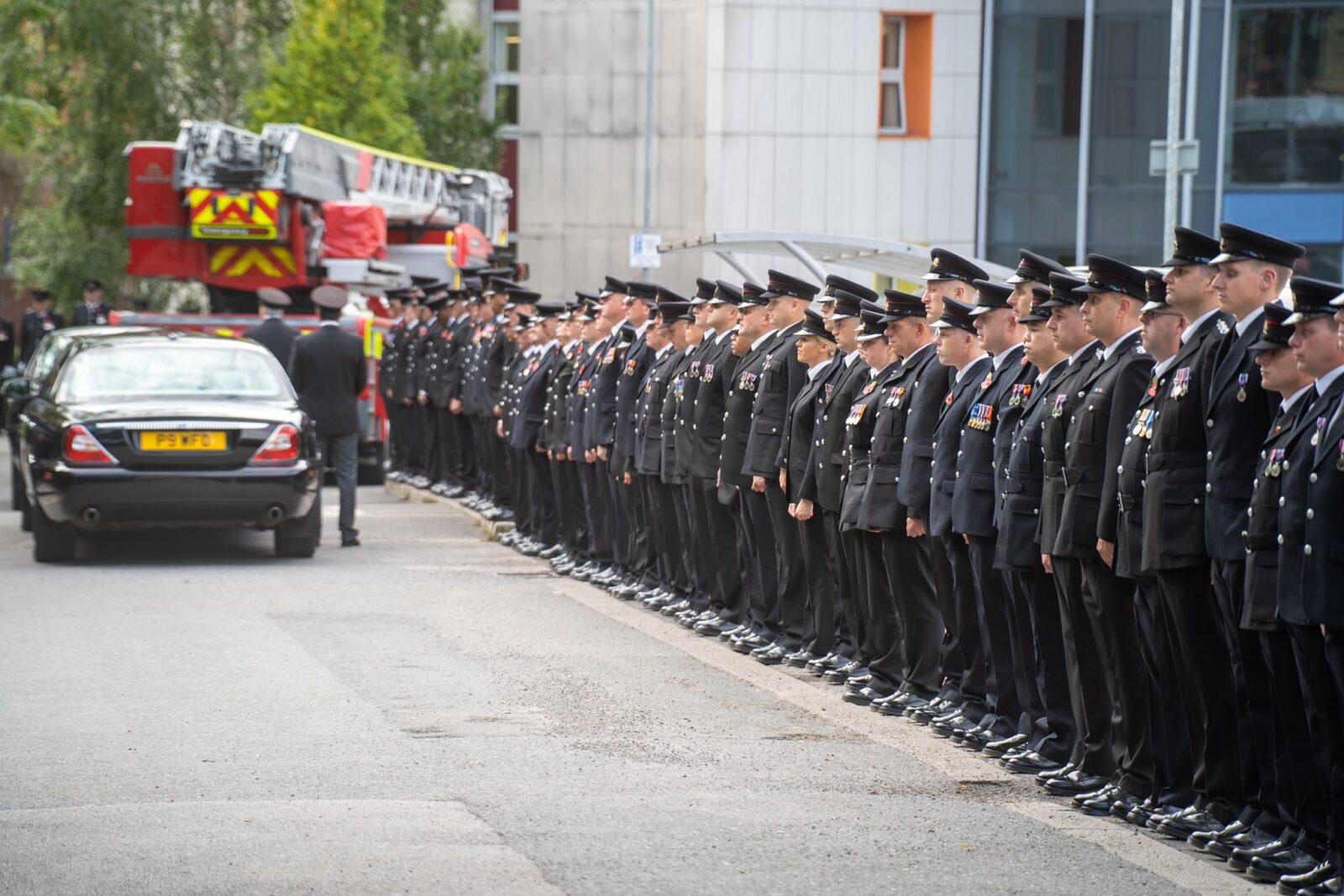 GMFRS also shared a tribute to the "popular and valued" colleague at the time.
Dave Russel – Chief Fire Officer – said: "Everyone at GMFRS is shocked and deeply saddened by the untimely death of our colleague Watch Manager Dan Lee.
"Our thoughts are with Dan's family and friends, as they have been over the past few days as the search for him has taken place. This is a tragic end to a very difficult week and not the outcome we all so desperately hoped for.
"On behalf of GMFRS, I want to thank Greater Manchester Police for their efforts in the search for Dan, as well as colleagues across GMFRS and residents and partners from across our city region who have supported the search.
"Dan will be greatly missed."
Featured Image – GMFRS