News
Police arrest four men and shut down 'incredibly dangerous' cannabis farm in Salford
They remain in custody.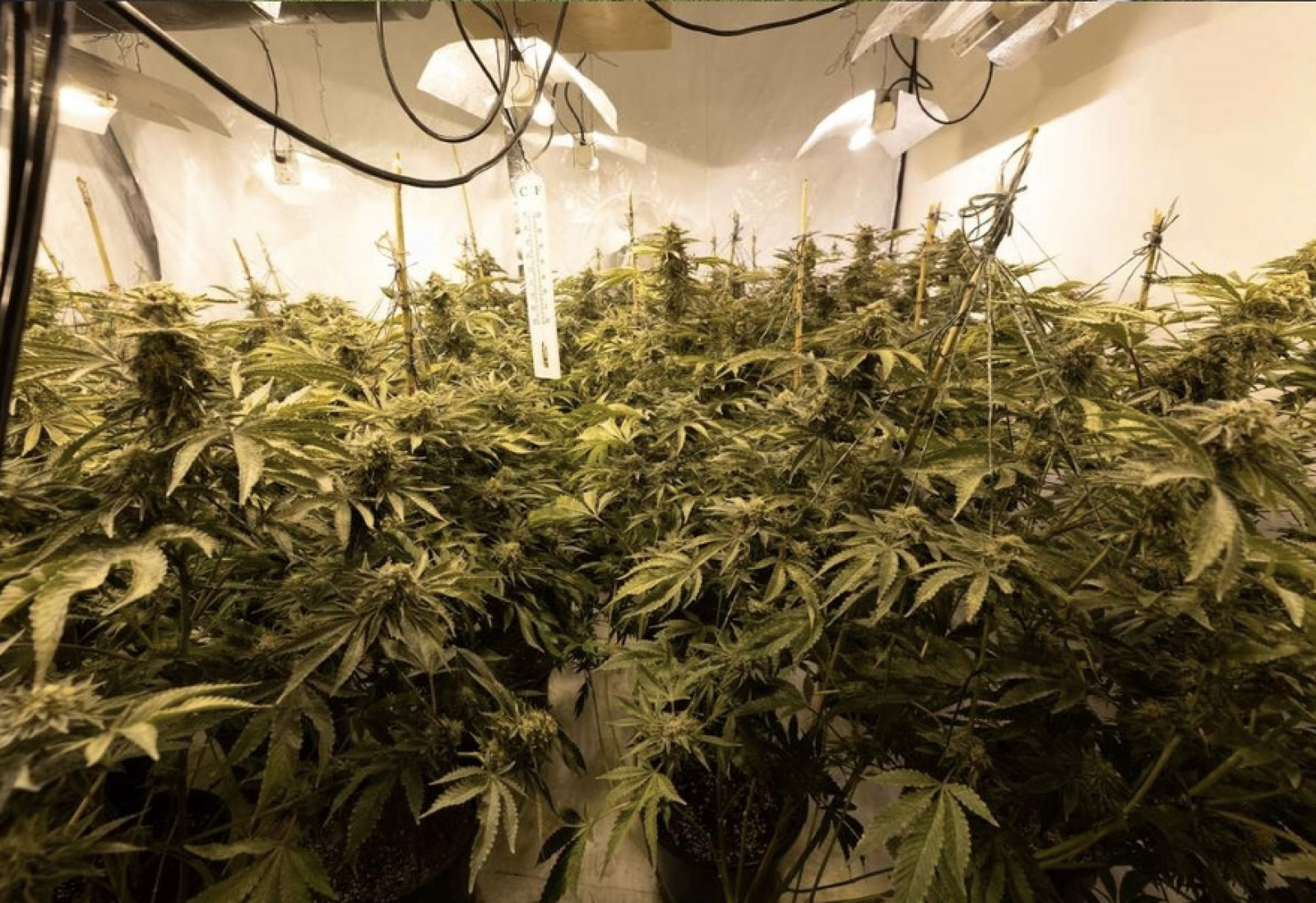 Police have shut down a suspected cannabis farm in Salford today, arresting four men.
Officers swooped on the property on Arthur Street in Swinton after finding evidence that the house was being used to grow cannabis plants.
The farm has been described as 'incredibly dangerous' to other occupants in the area.
Three rooms in the house were full of plants growing, with a huge amount of wiring surrounding them that posed a fire hazard.
The four men detained by Greater Manchester Police (GMP) Salford Neighbourhood Team were subsequently arrested on suspicion of involvement in the production and supply of cannabis and remain in police custody for questioning.
Sergeant Peter MacFarlane said: "Locating a cannabis farm is a great result for the team who are gathering intelligence and working hard to crackdown on drug-related crime across Salford.
"Farms of this nature are also incredibly dangerous to other occupants in the area. The building itself is still being made safe due to the amount of wiring around the plants. Criminals running these types of enterprises have no regard for public safety and in these conditions, an electrical fault from bad wiring could easily start a fire and endanger lives.
"The arrests and seizures then go someway towards disrupting the supply of illegal drugs and the criminality that comes with it, and will also make our communities safer.
Read more
"This operation was intelligence led and a huge part of our intelligence comes from members of the public sharing information with us. If you have suspicions about a crime taking place please report it so we can take positive action and bring those responsible to justice."
You can make a report by calling 101 or 999 in an emergency. You can also report via the LiveChat function on GMP's website: www.gmp.police.uk
Alternatively you can contact the independent charity Crimestoppers anonymously on 0800 555 111.
Featured image: GMP