Sport
New bidder enters the race to buy Man United, but there's a catch — he wants fans to pay for half of it
Could finances from Finland and fans' very own doorsteps be the answer?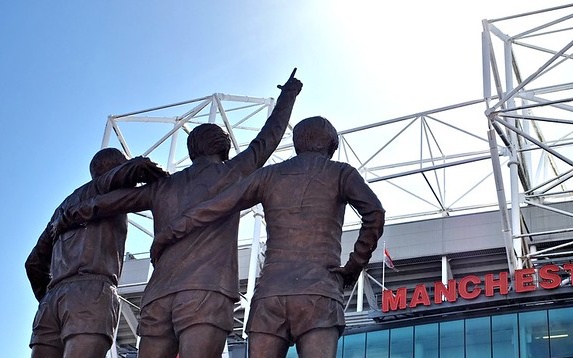 Following the last-minute flapping around Wednesday's supposed 9pm deadline for those looking to buy Manchester United, one of the latest bidders has revealed themselves with a unique new offer.
Despite it being initially stated that frontrunners Sheikh Jassim bin Hamad Al Thani and British billionaire Sir Jim Ratcliffe had submitted their second bids in time for the deadline, miscommunication between United, their brokers and the bidding parties meant that those reports turned out to be premature.
In actuality, both the Qataris and Ratcliffe's INEOS group had been granted an extension and will now submit their follow-up offers tonight (Thursday, 23 March). However, it was revealed that "approaching eight" other candidates had emerged and one of the newest bidders' proposals has raised eyebrows.
Thomas Zilliacus is a Finnish entrepreneur who operates as Founder and Chairman of the Mobile FutureWorks investment and novaM social media groups. Now, according to a statement issued by the new United bidder, he wants to make a kind of social media app part of his offer — and that's not all.
According to CBS Sports' Ben Jacobs, although Zilliacus is also yet to submit an official bid — said to have simply written a "letter of intent" to Raine Group, who are handling the deal — he has now publicly expressed his interest in buying the club and detailed how he plans to do it, it seems like a serious offer.
As the 69-year-old goes on to explain in his lengthy press release, he believes that "any sports club ultimately should belong to its fans" and that the current trend of "billionaire sheikhs and oligarchs taking over clubs and controlling them as their personal playgrounds is not a healthy trend".
While many will no doubt agree with the sentiment, with the UK government themselves having recently announced a new independent regulator will be installed throughout English football, Zilliacus' solution to not only purchasing the club and putting control back in the hands of the fans is an intriguing one, to say the least.
Stating that his team believes the current value of the club is approximately $3.9 billion (£3.45bn and some way off the Glazers' £6bn asking price), he poses the suggestion of financing half of the sum by buying the Americans out and, "through a new company being set up for this specific purpose", fans would then be encouraged to cover the rest by buying the remaining shares for less than $3 each. Yes, really.
Now, while fans owning and essentially helping run their own club has long been considered an ideal scenario for many supporters groups who have wrestled to keep some control from owners who are only financially invested in the club, the issue of stability and funding always remains an issue.
You only have to look at instances like Derby, Bolton, Bury, Macclesfield and more in recent years to see how precarious the situation can be. However, in cases like AFC Wimbledon, St Mirren and even clubs as big as Bayern Munich, significant 'part ownership' can be a recipe for both stability and success.
Zilliacus insists that not only is his "bid is built on equality with the fans", but they will have a direct impact on how it is run through this novel new app where supporters "from anywhere in the world, can participate and cast their vote when deciding on footballing matters relating to the club.
As he goes on to clarify, "no decisions will be taken that are not supported by a majority of the fan base". His proposition is, essentially, to put decisions that often do or should get put to a fan vote anyway onto an app to make the communication and cooperation with the club more streamlined.
Read more:
It almost sounds too good to be true, especially for a sporting franchise of this size and with such a global fan base. Unsurprisingly, plenty have reacted as such, with one account dubbing it "the funniest thing I've heard all week" and another simply saying, "Never ever going to happen".
Jacobs did go on to state that Zilliacus is likely to submit a formal bid to buy the Glazers out of their shares through his XXI Century Capital investment firm (controlled by the Mobile FutureWorks holding company) before potentially inviting fans to help with funding. Either way, it all sounds very unlikely.
On the other hand, many haven't been as quick to rubbish the concept off-hand and the fact he also happens to be a former footballer, not to mention part of Finland's six-time ice hockey champions Jokerit ownership, has also been listed as a positive. Similar has been said of Ratcliffe's Team Sky and OGC Nice ties.
You can read his full statement and details of his proposal down below:
What do you make of United's new bidder? Could it work or is this all just too much blue-sky thinking?
For all the latest news, events and goings on in Greater Manchester, subscribe to The Manc newsletter HERE.
Featured Image — Thomas Zilliacus (via Twitter)/vegaseddie (via Flickr)