News
Police find and seize £60k cash stashed inside a Star Wars tin during drug raids
The targeted raids were part of GMP's ongoing 'Operation Vulcan'.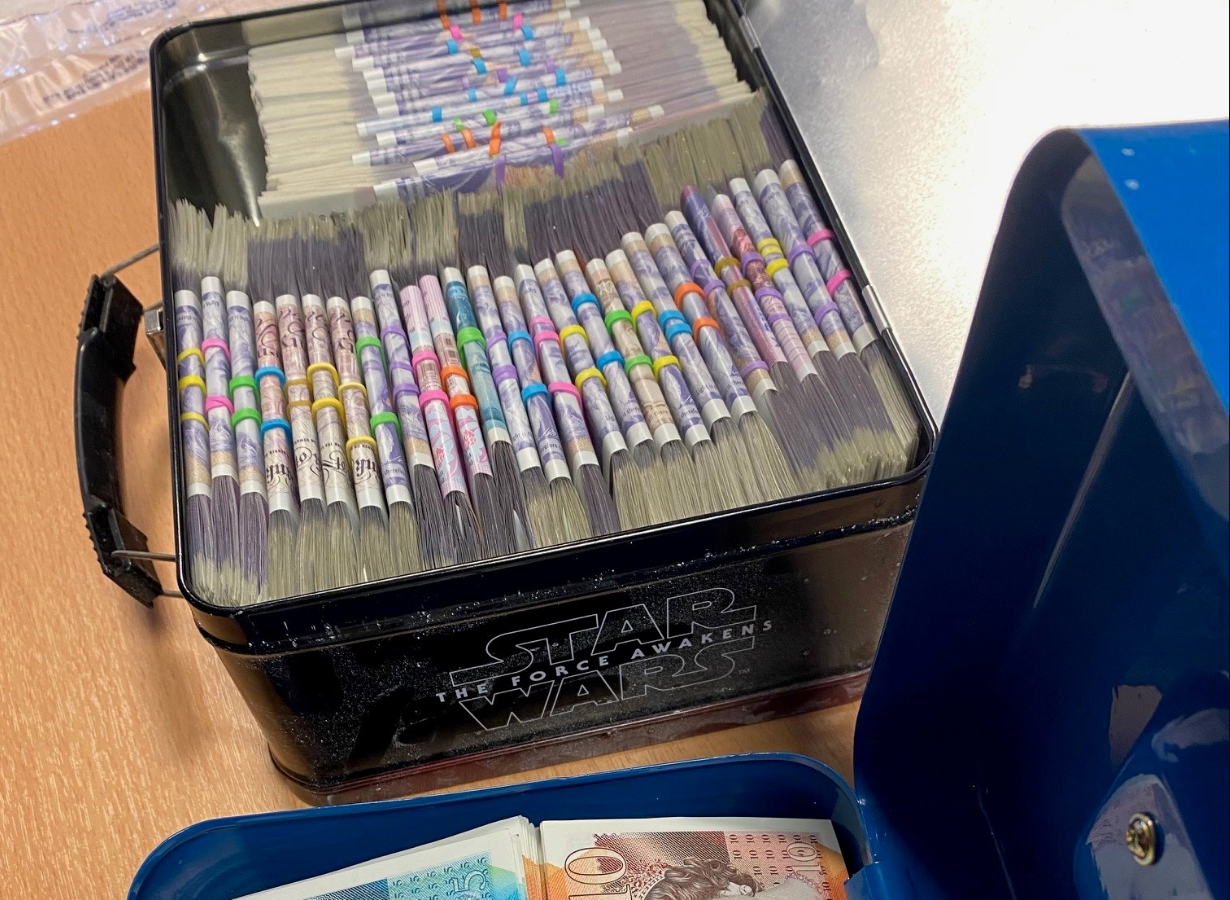 A series of coordinated raids across the North West in the early hours has led to 10 people being arrested for drug and modern slavery offences.
As part of Greater Manchester Police's (GMP) ongoing 'Operation Vulcan' – a targeted action plan designed to eradicate "criminal activity" from Cheetham Hill, Strangeways, and the surrounding Manchester areas – 10 simultaneous warrants at a number of properties across Greater Manchester and Lancashire were executed.
With the warrants obtained, officers then headed out in the early hours of yesterday morning (12 April), and GMP has confirmed that 10 people have been arrested for a number of drug and modern slavery offences.
Five men have been arrested on suspicion of modern slavery offences and conspiracy to supply class B and C drugs, three men and a 14-year-old boy have been arrested on suspicion of conspiracy to supply class B and C drugs, and then one man has been arrested on suspicion of possession of class C drugs.
Each of the 10 arrested all remain in police custody for questioning, according to GMP.
As well as the arrests, police also found large amounts of class B and class C drugs stored within the several properties raided, and surprisingly, found and seized approximately £60,000 that was stashed inside a Star Wars-branded metal tin.
"I hope these arrests and seizures demonstrate that Operation Vulcan is about much more than seizing counterfeit clothing," admitted Detective Inspector Chris Julien, one of Operation Vulcan's specialist officers after the raids.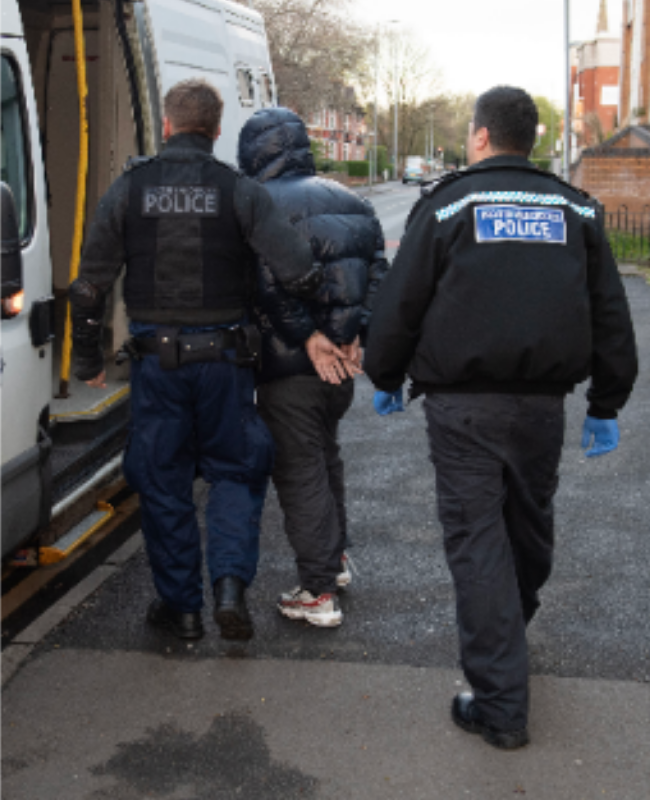 "The sale of drugs and the exploitation of young, vulnerable people is a product of the criminality that has been embedded in the area for decades, and we are absolutely committed to tackling these issues, identifying those who are responsible, and bringing them to justice."
Read more:
GMP is also appealing to the public for information, and is asking that anyone who may have noticed suspicious activity in their area, or suspect an individual may be being taken advantage of by criminal gangs, to report it.
"We will act on this information," DI Julien concluded.
Featured Image – GMP