News
Police shut down counterfeit shop disguised as a takeaway in Cheetham Hill
Clothes, shoes, perfumes, jewellery, and a "large quantity of cash" was all seized during the raids.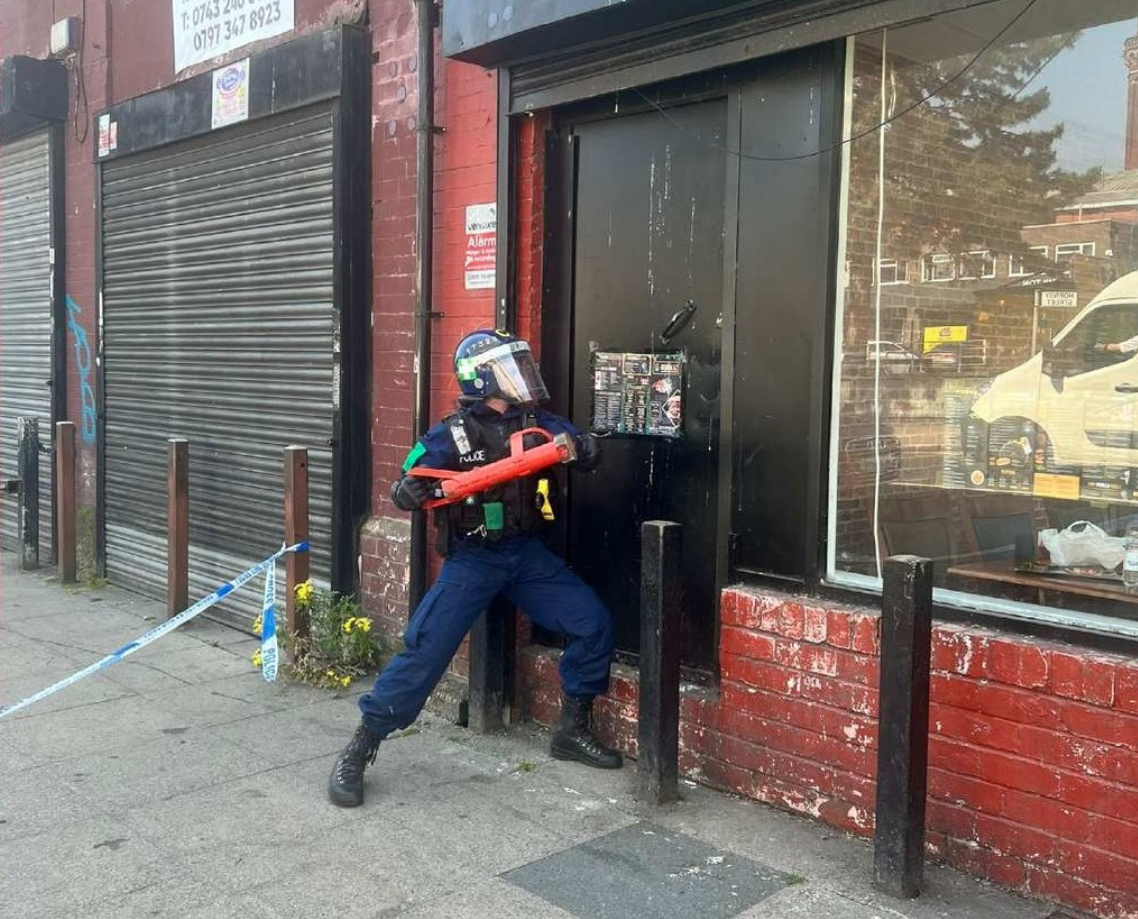 Four men have been arrested as a counterfeit shop disguised as a fast food takeaway in Cheetham Hill has been shut down by police.
As part of Greater Manchester Police's (GMP) ongoing 'Operation Vulcan' – a targeted action plan designed to eradicate "criminal activity" from Cheetham Hill, Strangeways, and the surrounding Manchester areas – four men working in a takeaway on Bury New Road had their lunch break disturbed last week.
Except they weren't actually working in a takeaway at all, as their business was, in fact, a store selling counterfeit goods masquerading as a fast food restaurant instead.
Apparently, the four men were enjoying a bite to eat when police raided the "extremely unhygienic" Cheetham Hill premises, but they'd bought the food from somewhere else to further play into the takeaway disguise.
After gathering some intelligence that suggested the "innocuous takeaway" was linked to the counterfeit goods trade, as well as even more "serious criminality", this is when GMP successfully executed a pre-planned warrant to raid and eventually shut down shop.
During the raids, officers discovered a large counterfeit shop above the 'takeaway', and went on to seize numerous fake items.
Clothes, shoes, perfumes, jewellery, and a "large quantity of cash" was all seized.
Following the raids, four men – who were 43, 42, and two aged 32 – were each arrested on suspicion of conspiracy to commit trademark offences, GMP confirmed, and they were subsequently taken into police custody for questioning.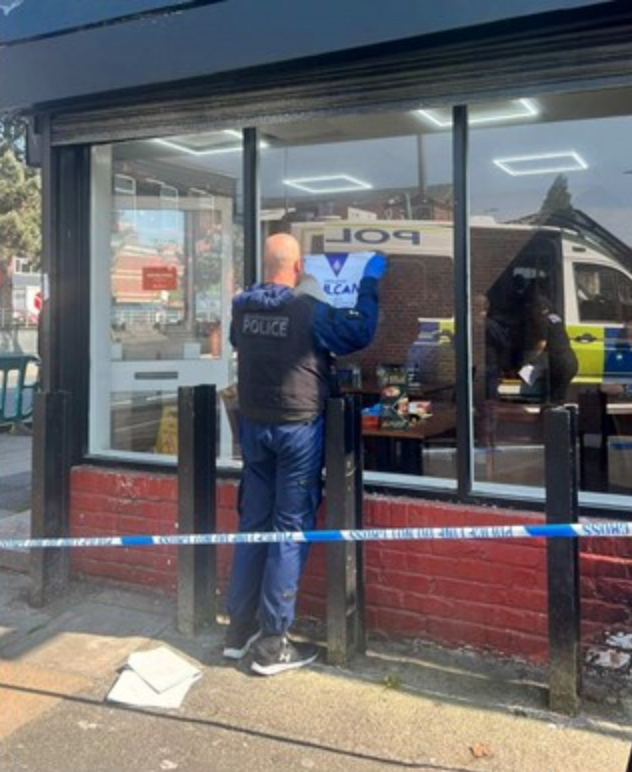 "I hope this warrant sends a clear message to the final few remaining counterfeit shops in Cheetham Hill that there will be no hiding in plain sight," warned GMP's Detective Sergeant Matthew Donnelly of Operation Vulcan after the raids.
"As we've said all along, counterfeit goods are only the tip of the iceberg and these shops are often involved in more serious criminality that blights surrounding communities.
"The building was also totally unsafe and puts anyone entering it at risk.
Read more:
"The criminals running these enterprises have no regard for your safety and I would urge you to spend your hard-earned money elsewhere with people who deserve it."
Featured Image – GMP