News
Police will leave 'no stone unturned' to find youths involved in large-scale city centre disturbances
Several arrests have been made and investigations are ongoing.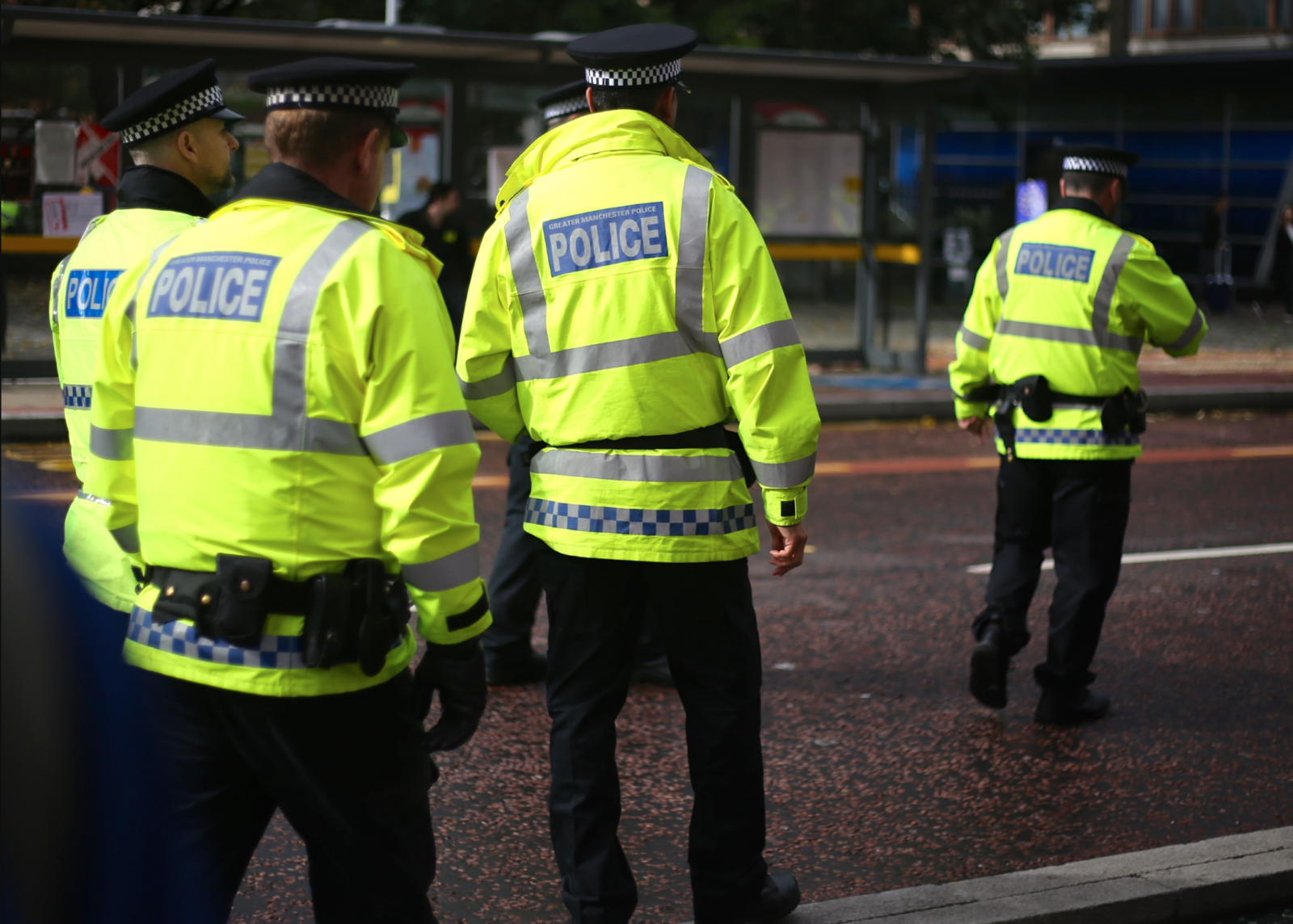 Police are vowing to leave "no stone unturned" as they attempt to find those involved in recent large-scale disturbances in Manchester city centre.
Greater Manchester Police (GMP), Manchester City Council, and other partner organisations have joined forces in a bid to "identify and apprehend" the people involved in a number of instances in the Market Street and Piccadilly Gardens areas of the city centre over this past weekend.
Officials have claimed this "kind of behaviour will simply not be tolerated" in Manchester.
It comes after last Friday (21 July), GMP were called to two incidents in the city centre – the first involving "a large group of youths" who were congregating in the Market Street/Piccadilly Gardens area just after 3pm, and the second being after officers became aware of video footage circulating on social media of "several people fighting" on Market Street.
Three arrests were made on suspicion of public order offences after the first incident, and an adult male was arrested on suspicion of possession of an offensive weapon and affray following the second.
All those arrested have been released on bail pending further investigations, GMP confirmed.
That's not all though, as on Monday night (24 July), police were once again called to the city centre following reports of large groups of youths "causing public disorder" – which led to four police officers being assaulted, and subsequently another four people, aged between 16 to 18-years-old, being arrested on suspicion of affray.
Investigations are currently ongoing to establish whether the three incidents are linked, GMP has revealed, and is working with the Council to "ensure every attempt is made" to identify the instigators of the disturbances.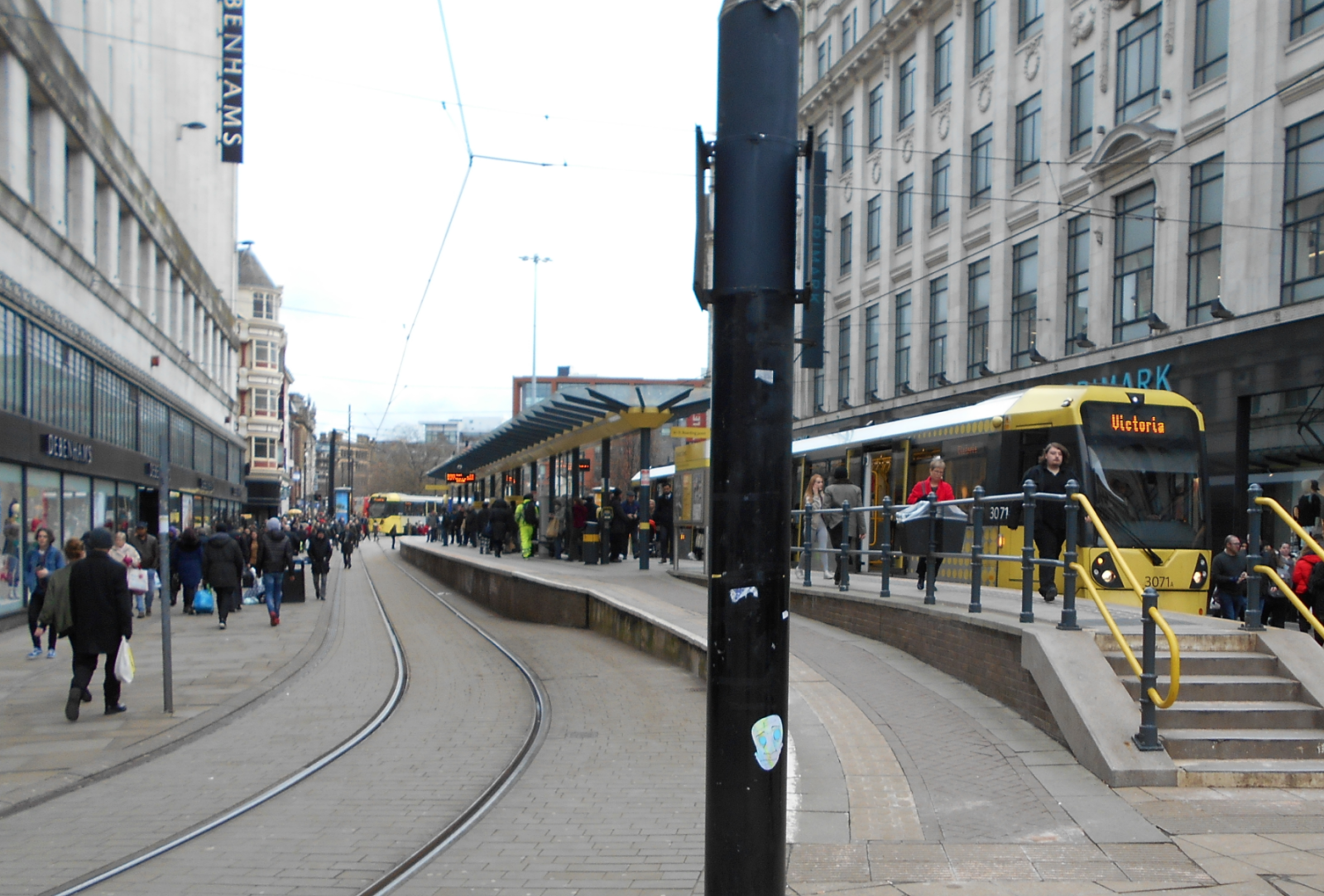 "We are working closely with our partners to ensure that no stone is left unturned," Chief Inspector of Neighbourhoods in the City Centre, Stephen Wiggins, assured the public.
"Our investigations are gathering at pace and we will be making more arrests.
"As part of our large-scale investigation, we have also been undertaking extensive CCTV enquiries and acting on intelligence we have received from members of the public. Officers are being deployed in and around the area in significant numbers to provide reassurance to the local community."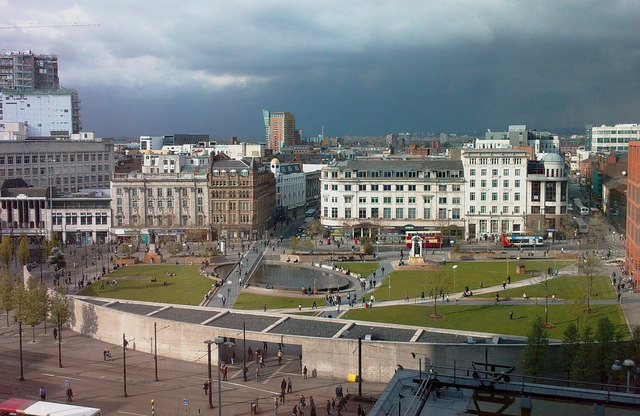 Deputy Leader of Manchester City Council, Cllr Luthfur Rahman, says he is committed to making sure "these two unrelated incidents do not reflect Manchester city centre".
"Together with the police we are sending out a message that we utterly condemn violent or disruptive behaviour in our city.
Read more:
"We won't allow these rare incidents to create negative perceptions about our city.
Featured Image – Wikimedia Commons