News
Police pull over 'family going on holiday' on the M6 and find children hiding in the boot
Not your average motorway sight.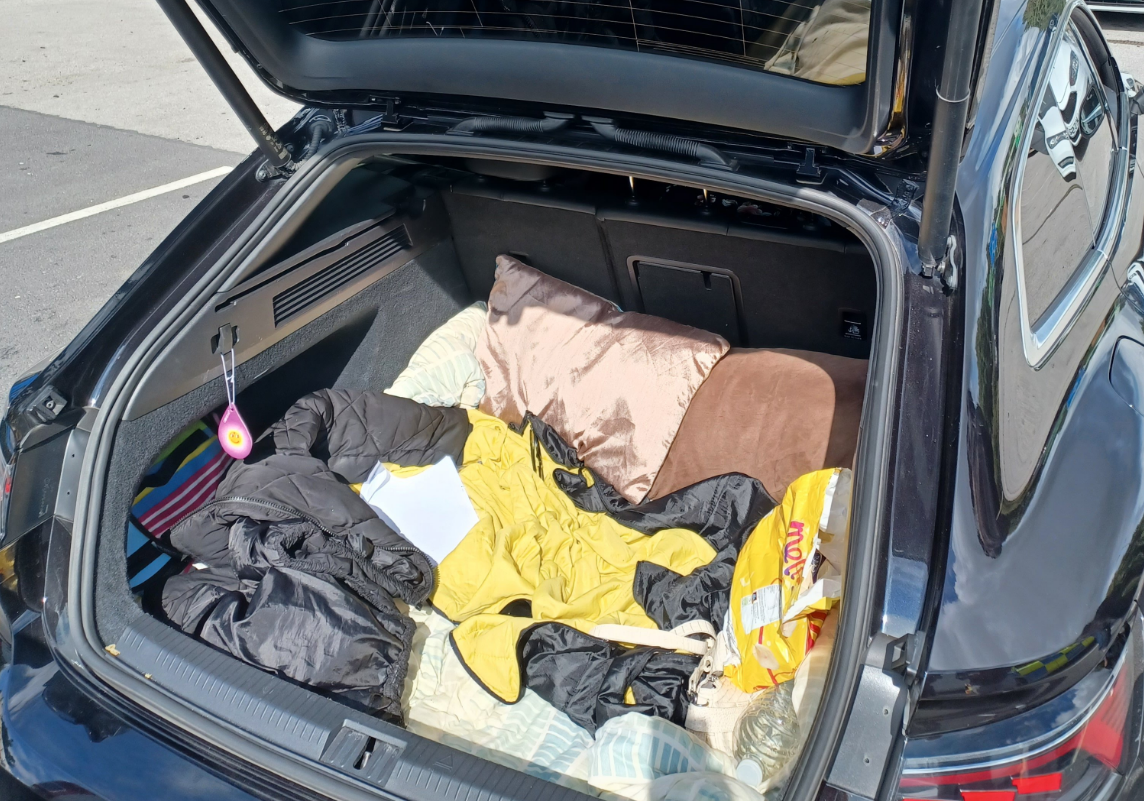 A family said to be "going on holiday" were stopped by police on the M6 yesterday after reports there were children hiding in the boot of a moving vehicle.
And those reports turned out to be true.
Schools are now out for the summer across Greater Manchester, and while the North West Motorway Police are more than used to seeing cars bundled up high with suitcases and luggage at this time of year as families make their way to airports and holiday destinations all across the UK, what officers aren't usually expecting to see is a five-person car carrying seven people.
But that's exactly what was reported earlier this week, when fellow motorway travellers noticed two children in the boot of a moving Volkswagen Arteon on the M6.
North West Motorway Police confirmed that officers stopped the vehicle "following reports of seven people on board".
The driver was reported for committing two other offences, as well as the children in the boot, as several other passengers in the car were also found to be wearing no seatbelts, and police believed the vehicle was being used for an "unsuitable purpose".
Taking to social media to share the shocking and unexpected discovery, alongside pictures of the stopped vehicle in question, North West Motorway Police explained: "VW Arteon stopped following report of 7 people on board, 2 children in the boot.
"Vehicle sighted on the M6, taken off Junction 20, driver reported for 3 offences, carrying 2 passengers with no seatbelts and using a vehicle for an unsuitable purpose. Family going on holiday"
Read more:
The pictures shared by police showed the car boot filled with what appeared to be pillows, duvets, and sleeping bags where the children had been sleeping.
Featured Image – NWMP (via Facebook)